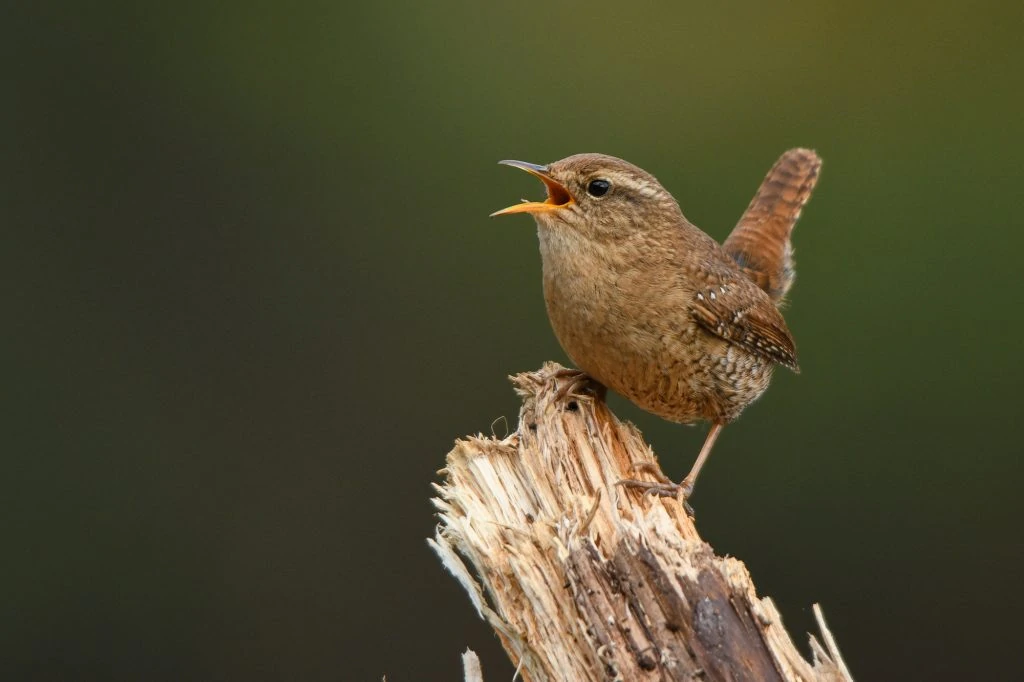 Winter Wrens are small, plump brown birds with darker barring on the wings, tail, and belly. They have a paler eyebrow stripe and short tails, which they keep upright. Males and females look the same.
Winter Wrens look very similar to Pacific Wrens, and there were once thought to be the same species, but now they are classed as different, and they sing different songs.
Troglodytes hiemalis
Length: 3.1-4.7 in (8-12 cm)
Weight: 0.3-0.4 oz (8-12 g)
Wingspan: 4.7-6.3 in (12-16 cm)
Range
Winter Wrens are found in eastern US states in winter and northeastern US states, and Canada in summer.
Habitat And Diet
Look for Winter Wrens hidden in tangled undergrowth in forests and backyards. They eat insects and spiders by rummaging through fallen leaves and decaying bark.
Winter Wren sounds:
They sing a long, bubbly, sweet song that is slower than Pacific Wrens and lasts up to 10 seconds.
Nests
Nests of Winter Wrens are made of twigs, moss, and grass woven together into a round shape with a small opening. They lay 1 – 9 eggs, and hatching takes around two or two and a half weeks, and fledging the same.
Attract Winter Wrens
Attract them to your backyard with native plants and dense vegetation.
Fun fact:
Winter Wrens' nests are round in shape, with a small opening, and sometimes hang from trees.