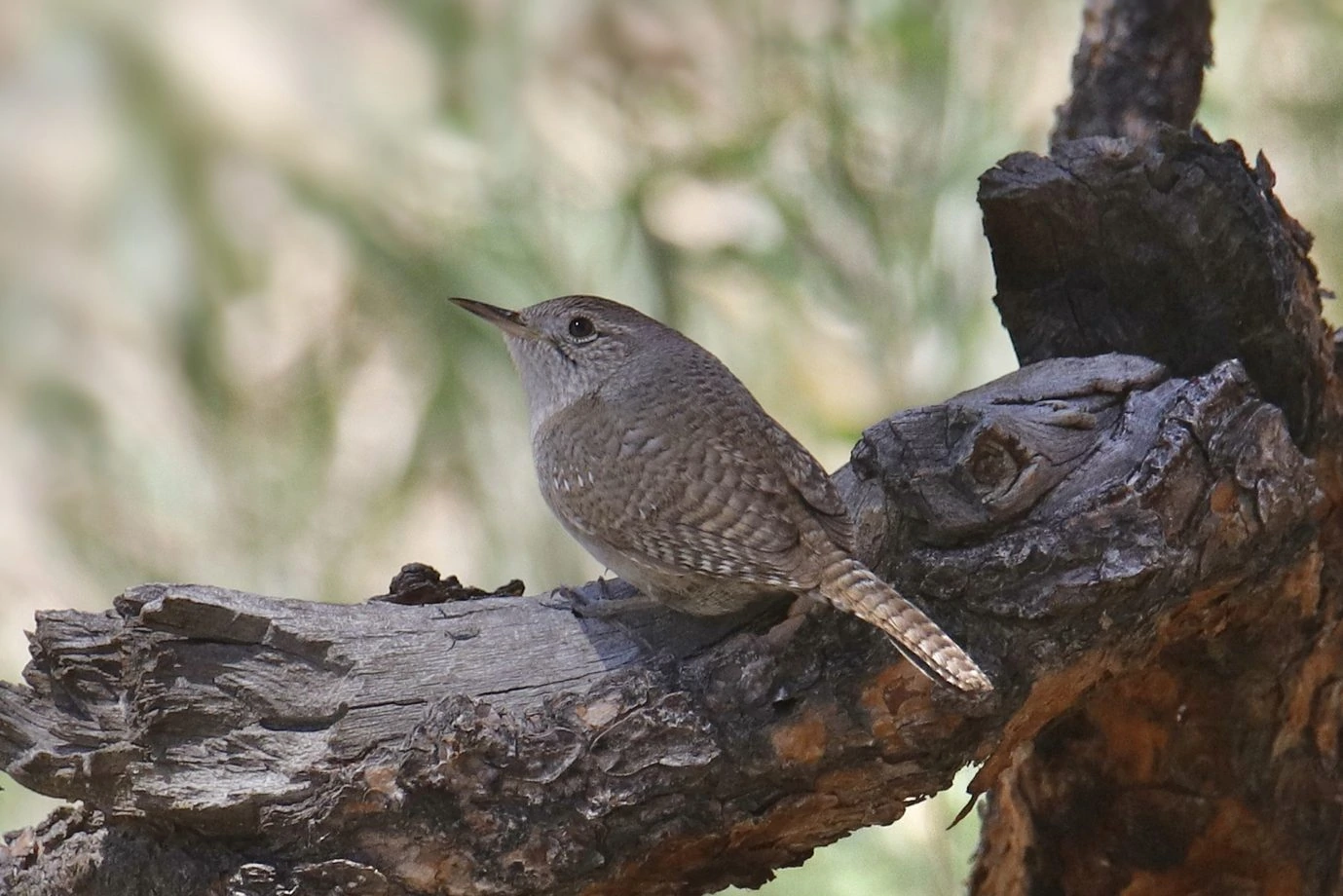 Rock Wrens are pale brown on the back with darker flecks. They have barring on the wings and tail and are pale underneath, but with buff coloring on the lower flanks and belly.
Distinctive features: They have a pale eyebrow stripe, a long, slightly curved bill, and dark legs.
Males and females have the same coloring. Rock Wrens bob up and down, especially when agitated. This can help with ID for this bird.
Salpinctes obsoletus
Length: 4.9-5.9 in (12.5-15 cm)
Weight: 0.5-0.6 oz (15-18 g)
Wingspan: 8.7-9.4 in (22-24 cm)
Range
Rock Wrens are found in dry, rocky areas in western US states and southwest Canada. Those in the south and west remain all year, but those in central US states migrate south for winter.
Habitat And Diet
Look for Rock Wrens in dry and rocky areas that do not have much vegetation. They feed on insects that they find in crevices in the rocks.
Rock Wren Sounds:
They may know over 100 songs which are often the same sound repeated several times before they then change and repeat a different sound several times. Their songs are different pitched each time.
Nests
Rock Wrens nests are on the ground, usually in a cavity or depression in rocky areas, and they add a layer of small stones followed by softer material such as wool and moss. They may lay up to 8 eggs and up to 3 broods a year.
Fun fact:
They build a walkway out of stones and other objects leading to their nest, but it is unknown why. Also, they do not drink water and, in fact, get all the moisture they need from eating insects.