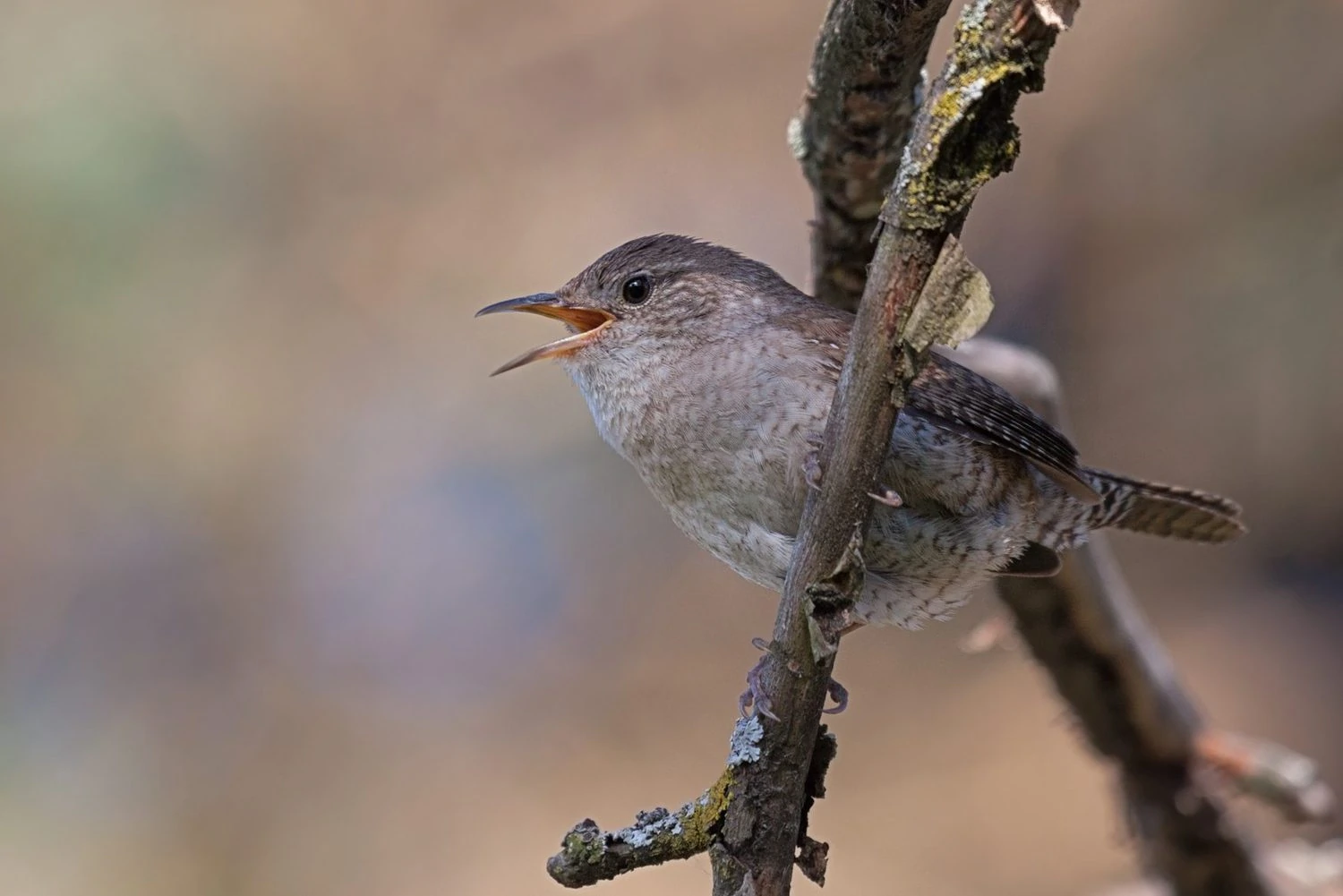 House Wrens are small nondescript round brown birds with darker barred wings and tails and a paler throat. Males and females look the same.
Distinguishing features: The eyestripe is not as obvious as in other wren species.
Troglodytes aedon
Length: 4.3-5.1 in (11-13 cm)
Weight: 0.3-0.4 oz (10-12 g)
Wingspan: 5.9 in (15 cm)
Range
House Wrens spend their summer breeding in the US and Southern Canada before migrating to The South and Mexico for winter.
Habitat And Diet
Look for House Wrens in backyards, parks, and open woods foraging for insects and spiders. They can often be found energetically hopping through tangles and low branches with their tails up, stopping to sing their cheerful song.
House Wrens eat insects and spiders, such as beetles, caterpillars, and flies. They also eat snail shells for calcium.
House Wren sounds:
What they lack in tune they make up for in frequency! House Wrens are not tuneful but instead make a series of jumbled notes that change in pitch and speed.
Nests
Nests of House Wrens are in old woodpecker holes, nest boxes, or other small crevices. They prefer lightly wooded areas, make their nests from twigs, and line them with softer material. They lay 3 – 10 eggs, and the eggs take around two weeks to hatch and the chicks a further two weeks to fledge
Attract House Wrens
Attract them to your backyard by leaving piles of brush or putting up a nest box.
Fun fact:
House Wrens are fierce for their size, and when it comes to getting the best nest holes, they will often harass larger birds, sometimes dragging eggs or nestlings out of a nest site they want.