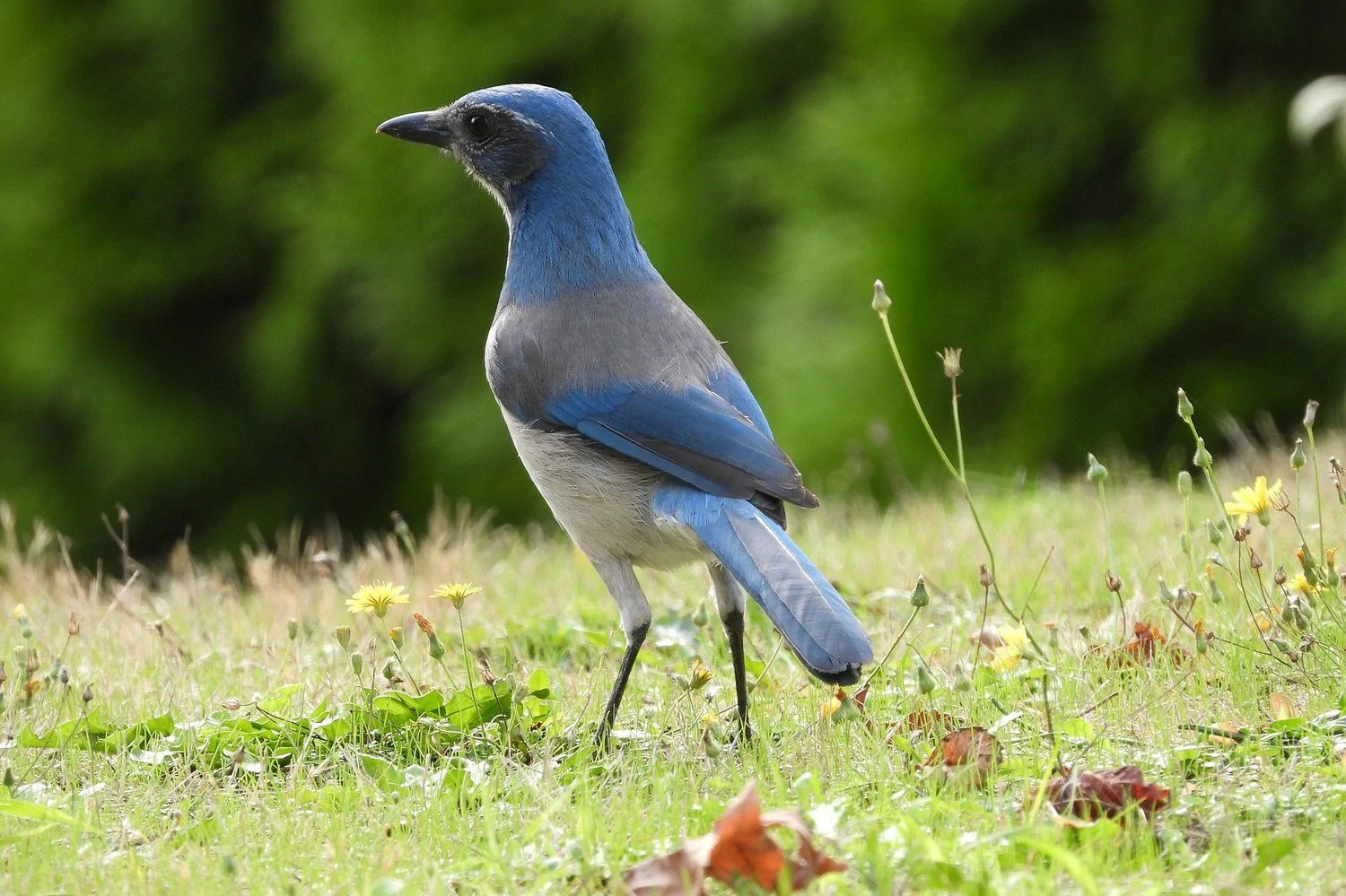 California Scrub-Jays are large songbirds with long tails, whitish undersides and rich blue and gray backs, and a bright blue breast band. They are larger than a robin but smaller than a crow. They look visually similar to the Woodhouse's Scrub-Jay but with more vivid colors.
Aphelocoma californica
Length: 11.0-11.8 in (28-30 cm)
Weight: 2.5-3.5 oz (70-100 g)
Wingspan: 15.3 in (39 cm)
Range
California Scrub-Jays are resident all year on the Pacific Coast from British Columbia down to Baja California.
Habitat And Diet
You can find California Scrub-Jay in scrub, oak woodlands, and in suburban yards and parks. They eat insects and fruit during spring and summer and then seeds and nuts, especially acorns, in fall and winter.
California Scrub-Jay Sounds:
Their call is high-pitched and repetitive. They also sing a courtship song of soft whistles.
Nests
Nests of California Scrub-Jay are usually hidden in oak trees and can take up to 10 days to construct the nest made of twigs and a soft lining. They lay 1 – 5 eggs, and the eggs take around 17 – 19 days to hatch.
Attract California Scrub-Jays
Attract them to your backyard with sunflower seeds and peanuts in your feeders.
Fun fact:
California Scrub-Jay will screech over the body of a dead jay and invite others to do the same, and this can last up to half an hour, according to the University of California – Davis