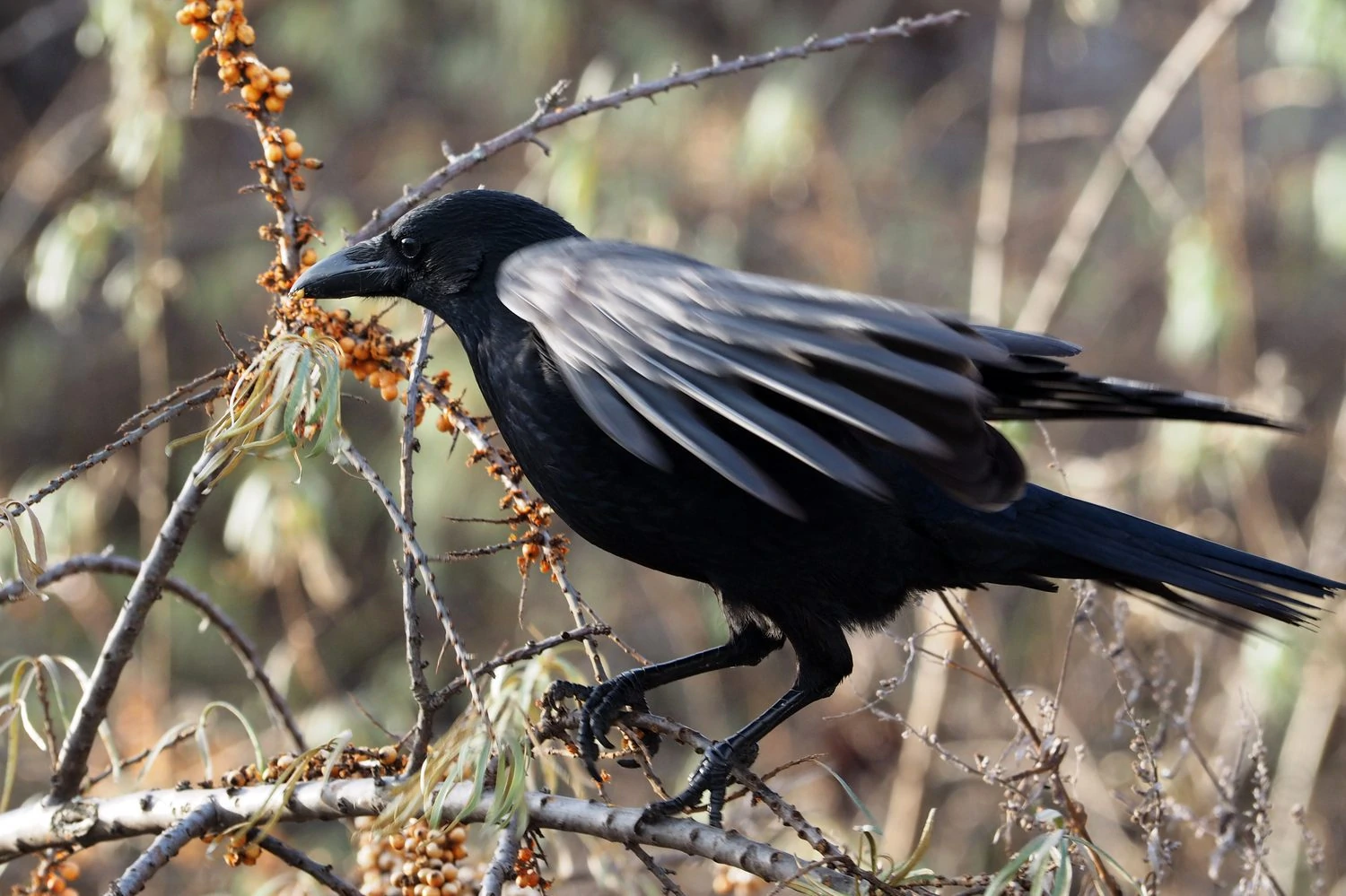 American crows are large all-black birds, including their legs and bills. They have slightly glossy feathers.
Corvus brachyrhynchos
Length: 15.8-20.9 in (40-53 cm)
Weight: 11.2-21.9 oz (316-620 g)
Wingspan: 33.5-39.4 in (85-100 cm)
Range
American Crows are residents all year in the lower 48 and the Pacific Coast of Canada and Alaska. Those that breed in Canada and the northern Midwest migrate south for winter.
Habitat And Diet
They are common birds that can be found in most habitats, including treetops, woods, fields, beaches, or towns.
They eat most things and usually feed on the ground, eating earthworms, insects, seeds, and fruit. They also eat fish, young turtles, mussels, and clams and will even eat eggs and nestlings of many species of birds.
American Crow Sounds:
They make a hoarse, cawing sound
Nests
Nests of American Crows are usually high up in conifers and oak and are made from sticks. They lay 3 – 6 eggs, and these take just under three weeks to hatch and a further five weeks to fledge.
Attract American Crows
Attract them to your backyard by scattering peanuts, but they can become a nuisance as attracted by garbage or pet food if left out.
Fun Fact:
American Crows gather in large numbers of up to two million crows in winter to sleep in communal roosts.