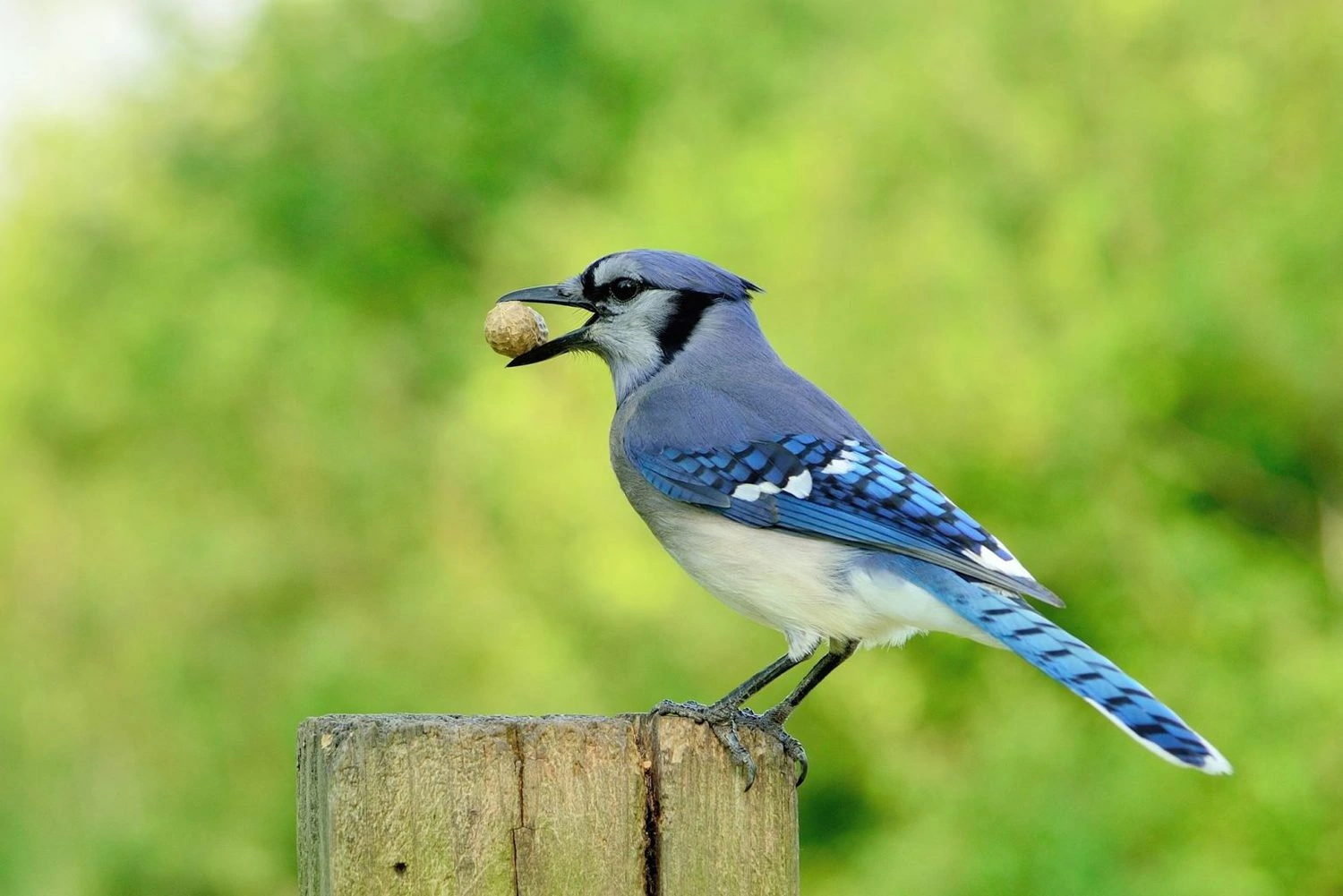 Blue Jays are common large songbirds with a blue upright crest, blue and black backs, and white undersides.
Cyanocitta cristata
Length: 9.8-11.8 in (25-30 cm)
Weight: 2.5-3.5 oz (70-100 g)
Wingspan: 13.4-16.9 in (34-43 cm)
Range
Blue Jays live in eastern US states and Southern Canada all year. Some birds will migrate west for winter but not very frequently.
Habitat And Diet
They are noisy birds that travel in family groups eating acorns when available. They can be found in forests, especially near oak, as they eat acorns. They can also be found in backyards near feeders.
As well as acorns, they eat insects, nuts and seeds, and grain. They may also take eggs from nests or take nestlings.
Blue Jay Sounds:
They usually make a variety of quite harsh calls using clicks, peeps, 'caws', and whistles. Blue Jays also have a gentle fluted song during courtship.
Nests
Blue Jays are large birds and prefer to fly in, grab a peanut or sunflower seed and take it away to feed. They prefer platform or tray feeders to make it easy to make a quick exit.
Attract Blue Jays
Attract them to your backyard with peanuts, sunflower seeds, and suet on tray feeders or hopper feeders on a post. They will also enjoy a birdbath.
Fun fact:
Blue Jays will play with shiny objects such as aluminum or bottle caps, and they will carry them around, dropping them and picking them up.