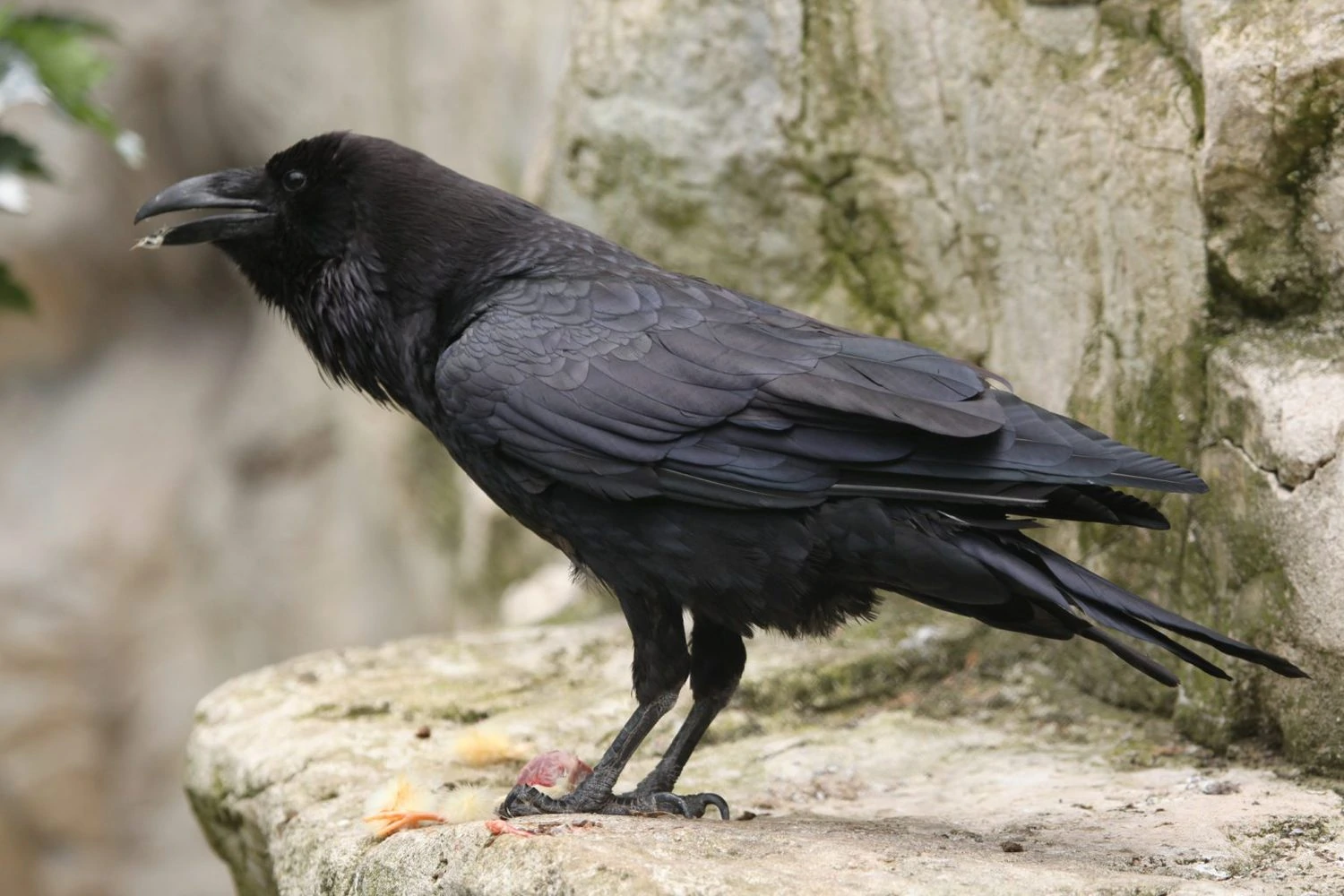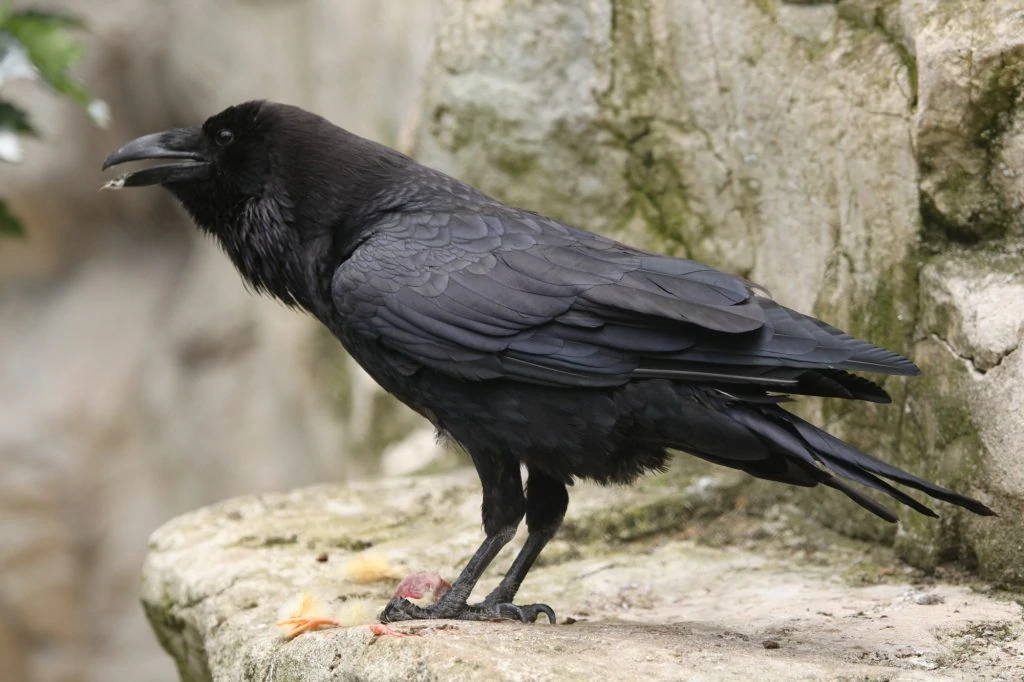 Common Ravens are thought to be one of the smartest and definitely one of the largest species in the songbird family. They have shaggy throat feathers, large black beaks, and wedge-shaped tails.
Corvus corax
Length: 22.1-27.2 in (56-69 cm)
Weight: 24.3-57.3 oz (689-1625 g)
Wingspan: 45.7-46.5 in (116-118 cm)
Range
Common Ravens are resident in Canada, western US states, northeastern US states, Mexico, and northern Central America. They are not found in the Great Plains or eastern US states.
Habitat And Diet
You can find Common Ravens in most places, and they especially follow humans. Forests, beaches, fields, grasslands are all places to find them and rural human areas. They are not common in towns and cities as American Crows take over.
Not known as picky eaters, Common Ravens will eat most things, including any small animals, eggs and nestlings, plus insects and fish. Human rubbish and pet food
Common Raven Sounds:
Mostly croaks and harsh calls
Nests
Nests of Common Ravens are usually relatively high up on cliffs, trees, bridges, and towers. Their nests are made from long sticks and are large, up to 5 feet across and 2 feet high. The inside of the nest will be lined with mud and softer material, such as grass and wool.
Common Ravens lay up to seven eggs, and they take around three weeks to hatch and about five weeks to fledge.
Fun Fact:
Common Ravens in Canada weigh up to 60% more than those in California.