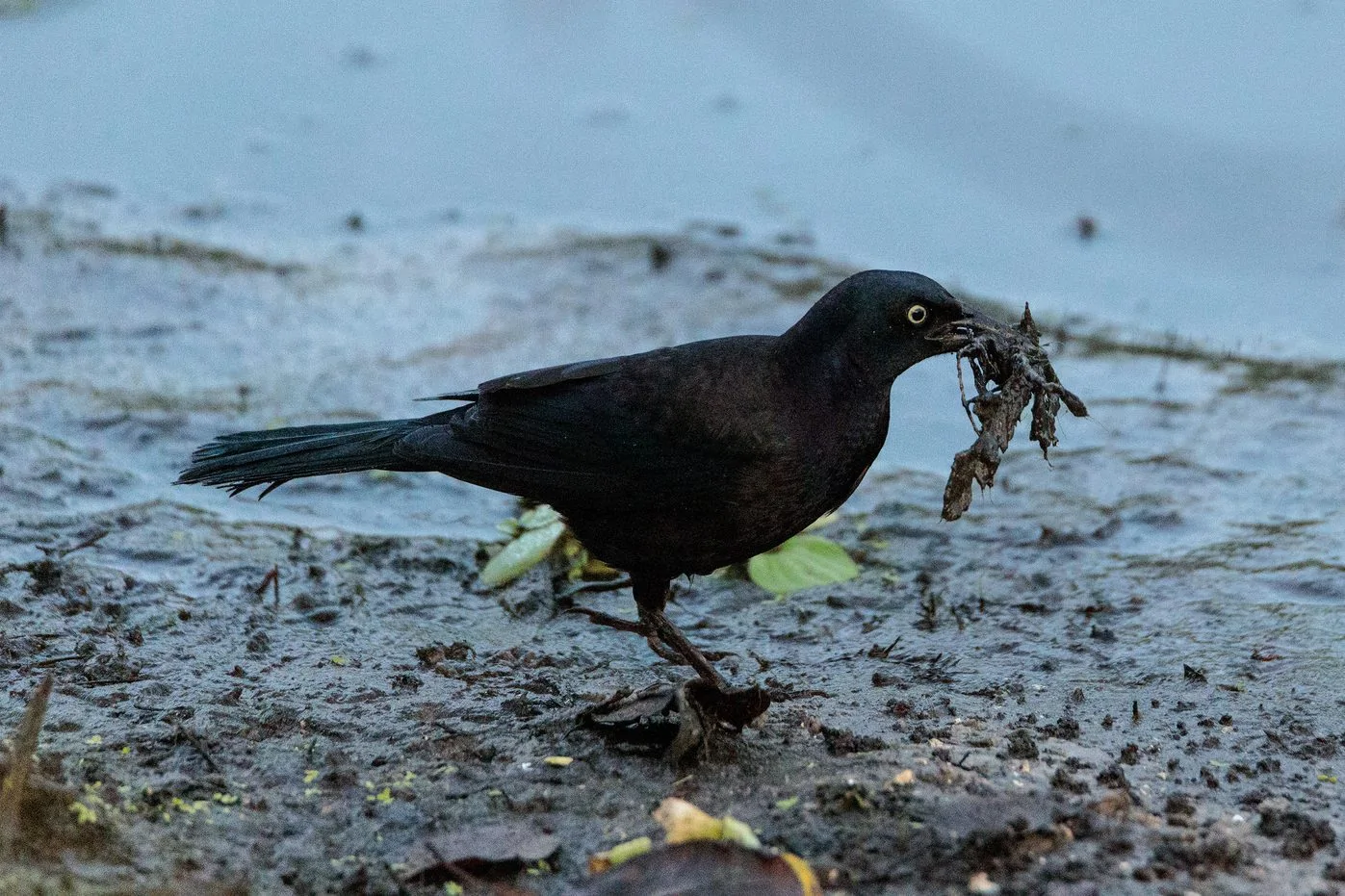 Fish Crows look the same as American Crows, with all black glossy coloring and strong, sturdy bodies. Only their calls are different. They have slightly rough throat feathers, which they puff out when calling. Males and females look the same.
Corvus ossifragus
Length: 14.2-15.8 in (36-40 cm)
Weight: 6.9-11.6 oz (195-330 g)
Wingspan: 33.1 in (84 cm)
Range
Fish Crows are resident along the east coast from Texas up to Maine. They will occasionally move short distances in winter.
Habitat And Diet
You can find Fish Crows near water, including beaches, rivers, and marshes. Like most crows, they are also often found near humans as they will eat most things, not just fish as their name would suggest. Grain, fruit, eggs, and baby birds, are all on the menu, as well as crabs and other marine life.
Fish Crow Sounds:
A typical crow 'caw,' but more nasal than the American Crow.
Nests
Nests of Fish Crows are in trees or mangroves and are made from bundles of sticks and filled with mud and softer material such as moss, pine needles, and bark.
They lay 2 – 6 eggs, and these take around two and a half weeks to hatch and a further four to five weeks to fledge.
Fun Fact:
Fish Crows form massive, noisy flocks in their hundreds of thousands in winter.