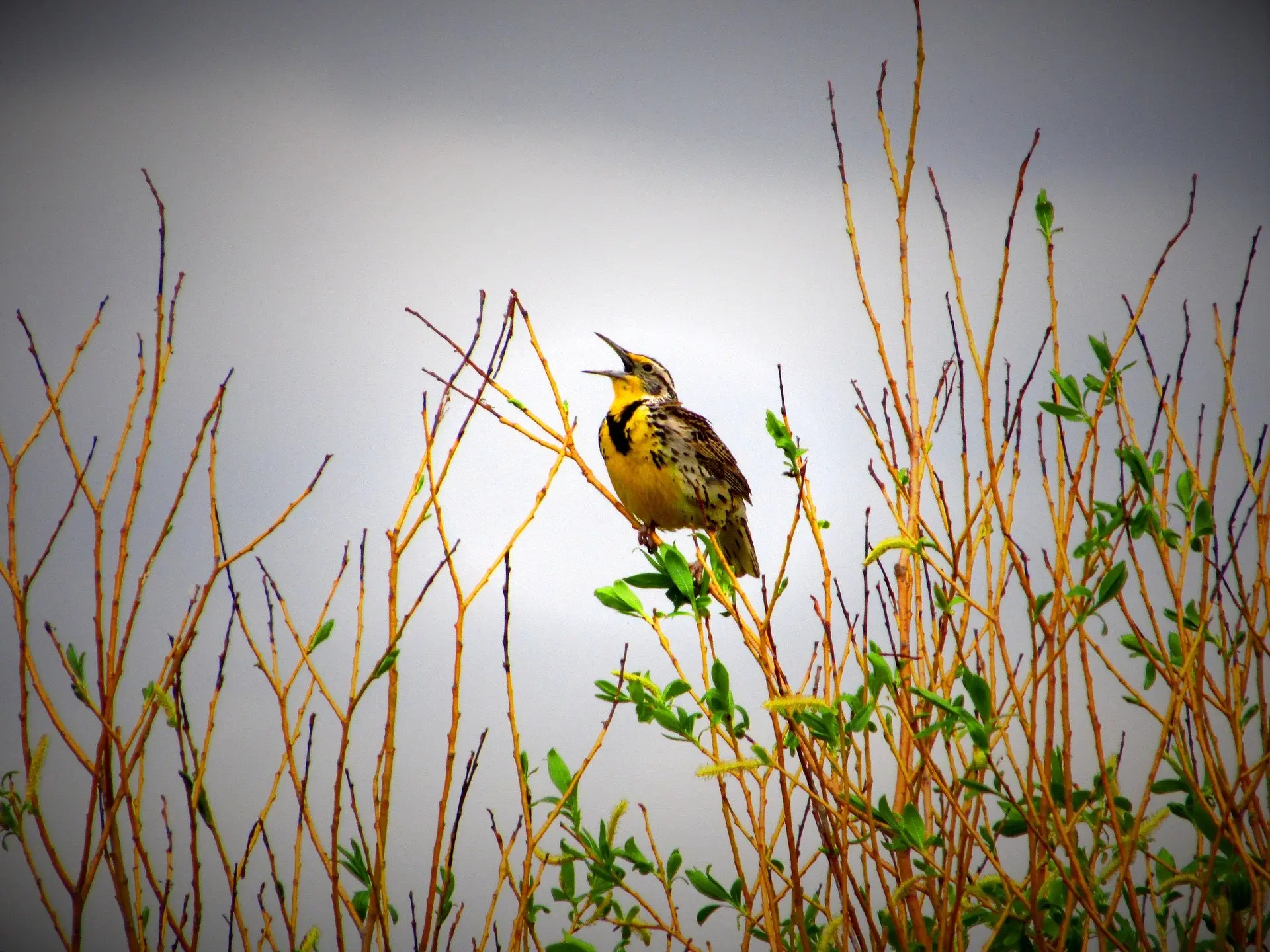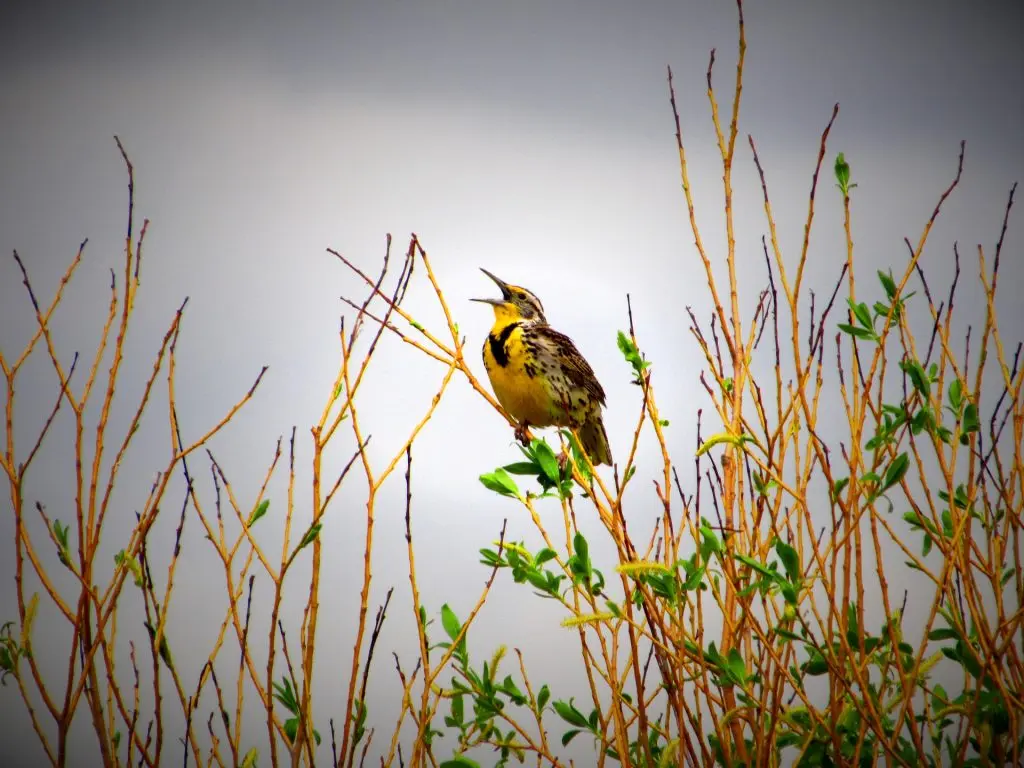 Western Meadowlarks can brighten your day with their bright yellow bellies and melodious song.
Western Meadowlarks are part of the blackbird family and are about the size of a Robin with shades of brown and white upperparts and a black V-shaped band across the bright yellow chest that turns gray in winter.
Sturnella neglecta
Length: 6.3-10.2 in (16-26 cm)
Weight: 3.1-4.1 oz (89-115 g)
Wingspan: 16.1 in (41 cm)
Range
Western Meadowlarks that breed in northern US states and Canada migrate to more southern states in winter. However, those in the west and midwest remain all year.
Habitat And Diet
You can find Western Meadowlarks usually on the ground in grasslands, meadows, and fields. They forage for food alone or in small flocks and are not usually found in woods or dense shrubby vegetation.
Western Meadowlarks' diet consists of insects and seeds. They eat more insects n summer and more seeds and grain in winter.
Western Meadowlark Sounds:
They make a pleasant series of tweets, warbles, and whistles.
Nests
Nests of Western Meadowlarks are in depressions in the ground in grasslands. This is filled with soft material such as grass and may have a roof over the top, also made from grass and plant stalks.
Attract Western Meadowlarks
Attract them to your backyard with sunflower seeds and cracked corn.
Fun fact:
Western Meadowlarks have been chosen as the state bird for 6 US states.