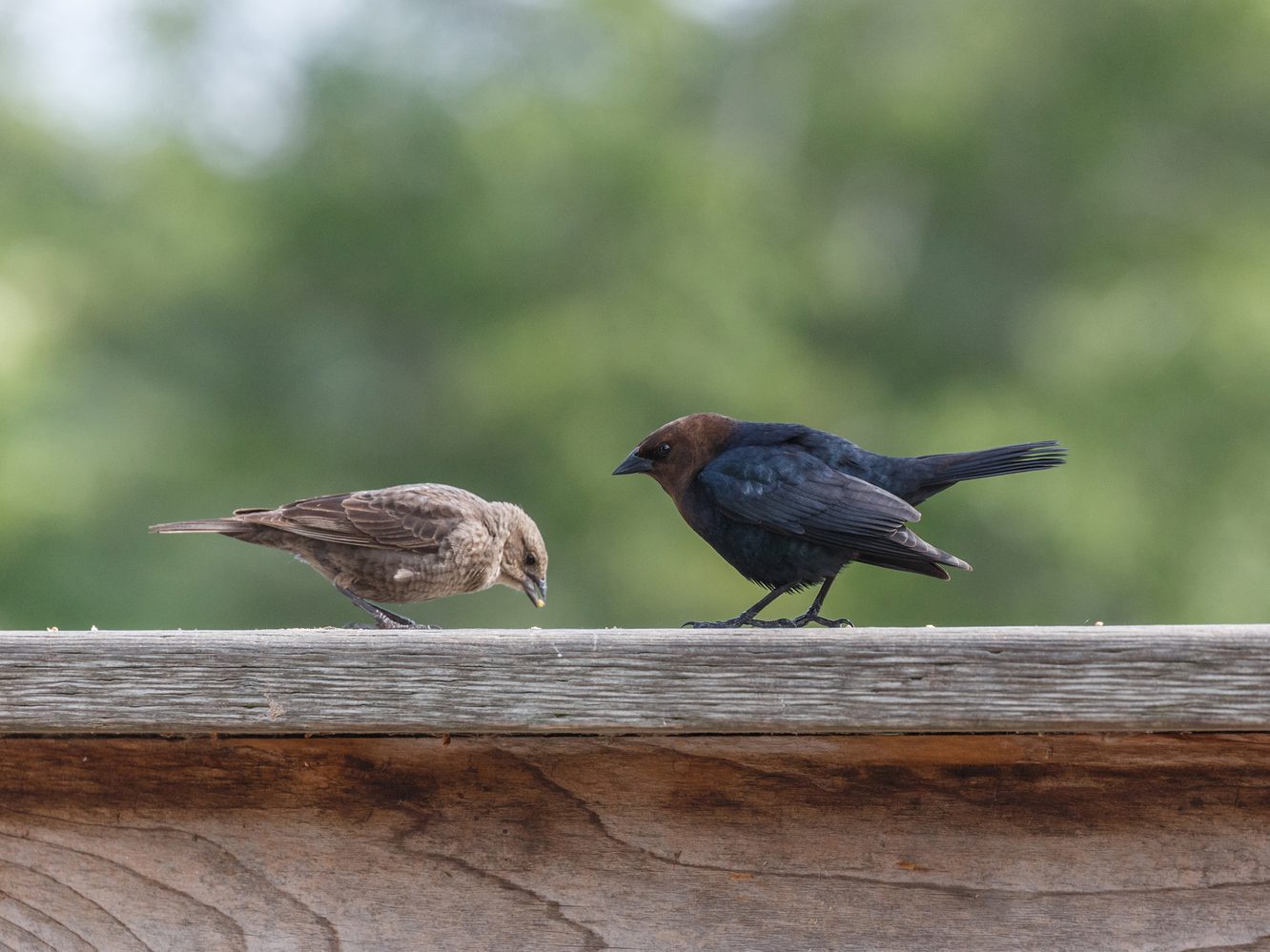 Male Brown-headed Cowbirds are black-bodied with brown heads and with short tails. Females are smaller and are gray-brown all over with slight streaking.
Molothrus ater
Length: 76.3-8.7 in (19-22 cm)
Weight: 1.3-1.8 oz (42-50 g)
Wingspan: 14.2 in (36 cm)
Range
Brown-headed Cowbirds remain all year in eastern states, southern states, and along the Pacific Coast but those that breed in northern and western states and Canada migrate south for winter.
Habitat And Diet
You can find Brown-headed Cowbirds in grasslands and fields but rarely in wooded areas. They forage on the ground, especially near grazing animals, waiting for them to kick up some food.
Grass and weed seeds make up most of their diet, but they also eat insects. They will also come to backyard feeders, and female cowbirds eat eggs and shells for calcium.
Brown-headed Cowbird Sounds:
Their song has an almost water-like quality of a series of rapid, high-pitched whistles and gurgling sounds that only last a few seconds. They also make short calls.
Nests
Brown-headed Cowbirds do not build nests. They are often considered a nuisance as they destroy the eggs of smaller songbirds to lay their eggs in the nest and have the bird foster their chicks.
They may also harass the host or destroy the nest if they remove their egg.
Fun fact:
Are they brave or foolish? Brown-headed Cowbirds have also been known to lay their eggs in the nests of raptors!