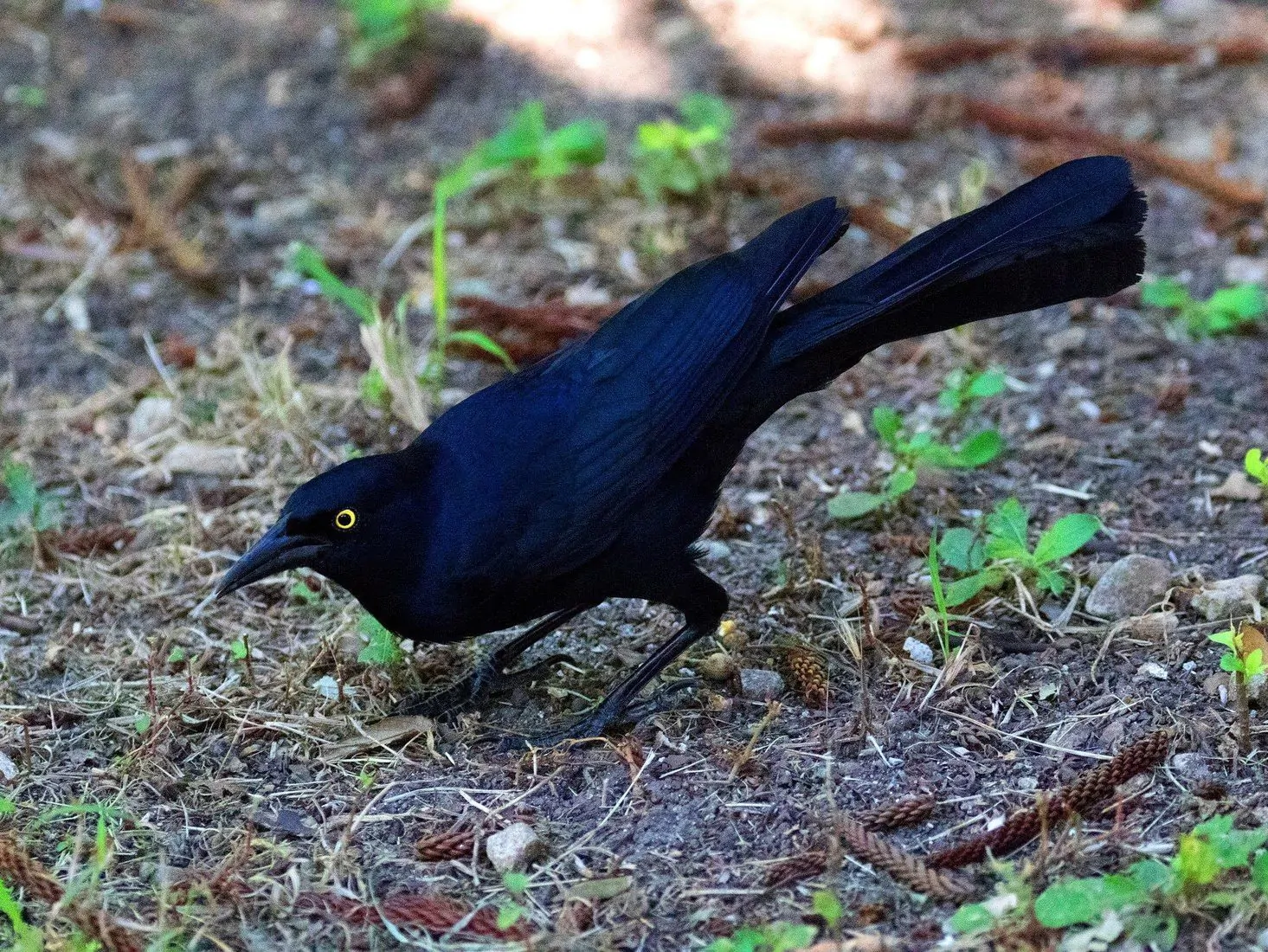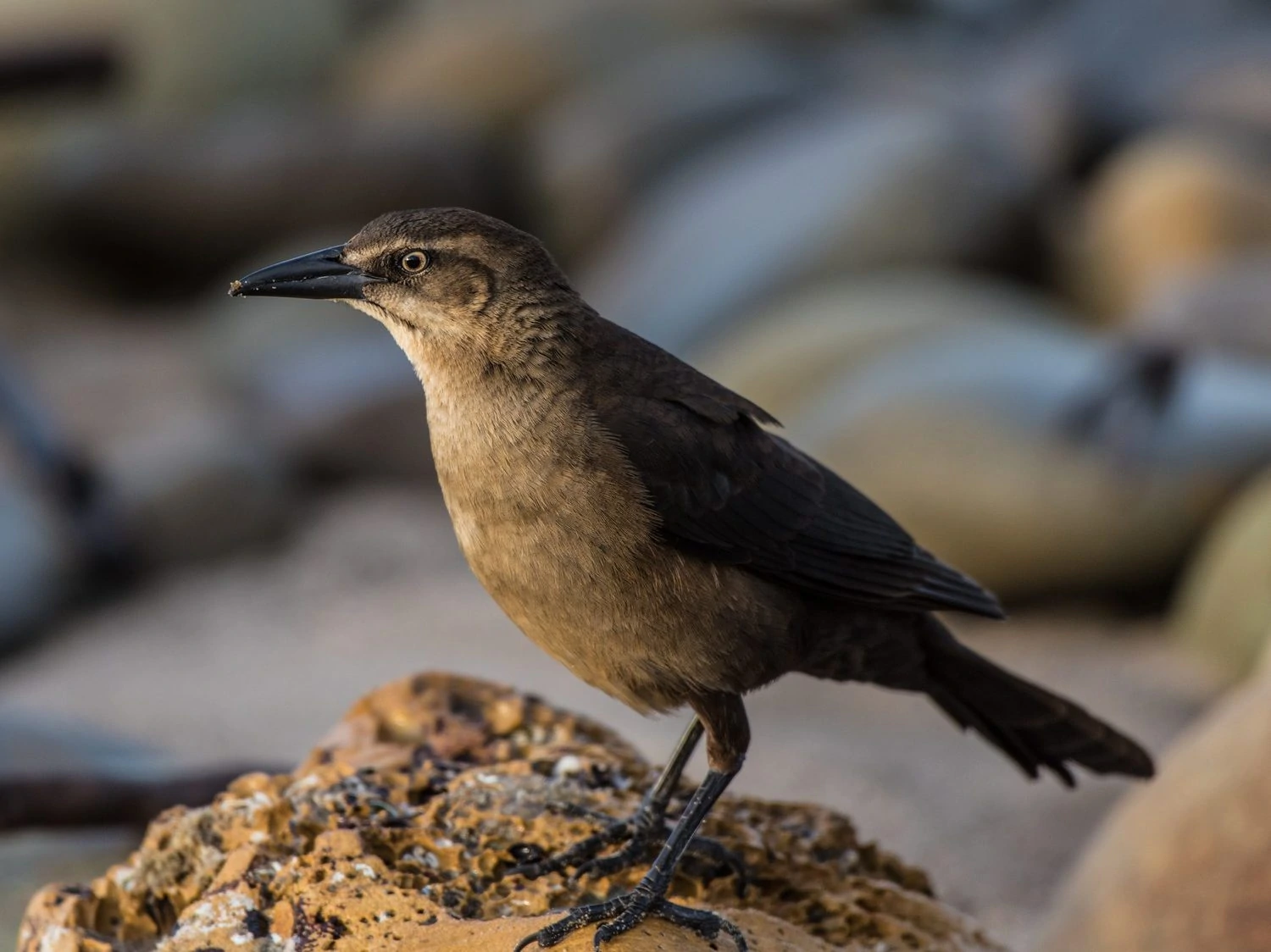 Great-tailed Grackles are long slender blackbirds with impressive long tapered tails in the males. Males are iridescent black with piercing yellow eyes.
Females are also long-legged and slender but are dark brown on the back and lighter brown underneath, with more slender tails.
Quiscalus mexicanus
Length: 15.0-18.1 in (38-46 cm)
Weight: 3.7-6.7 oz (105-190 g)
Wingspan: 18.9-22.8 in (48-58 cm)
Range
Great-tailed Grackles can be found in the West and Midwest in agricultural and urban areas, generally where humans are.
Habitat And Diet
Great-tailed Grackles' diet is grains, seeds, and fruit, as well as insects and other animals such as worms, beetles, spiders, bees, slugs, and snails. They will also sometimes eat small mammals and lizards as well as eggs and nestlings.
Great-tailed Grackle Sounds:
They have a fantastic array of whistles, shrieks, and rattles.
Nests
Nests of Great-tailed Grackles are usually high up in trees and made from grass, weeds, and twigs. First, mud lines the nest, followed by soft grass.
Attract Great-tailed Grackles
Great-tailed Grackles may be seen strutting across your lawn and can be attracted to seed dropping from feeders above. They will also eat black oil sunflower seeds, cracked corn, and millet on platform feeders or large hopper feeders.
Fun fact:
Male Great-tailed Grackles are up to 60% heavier than females.