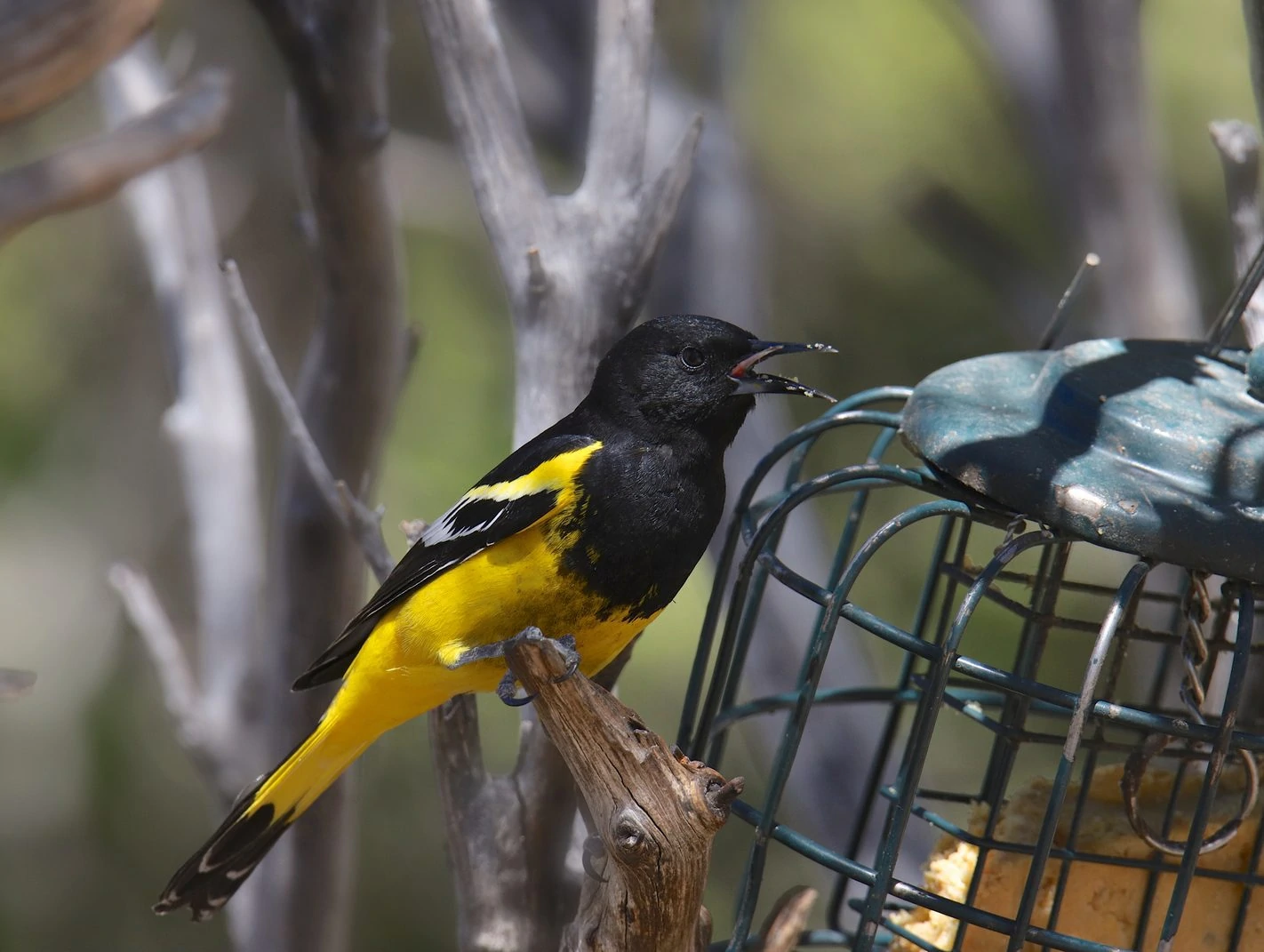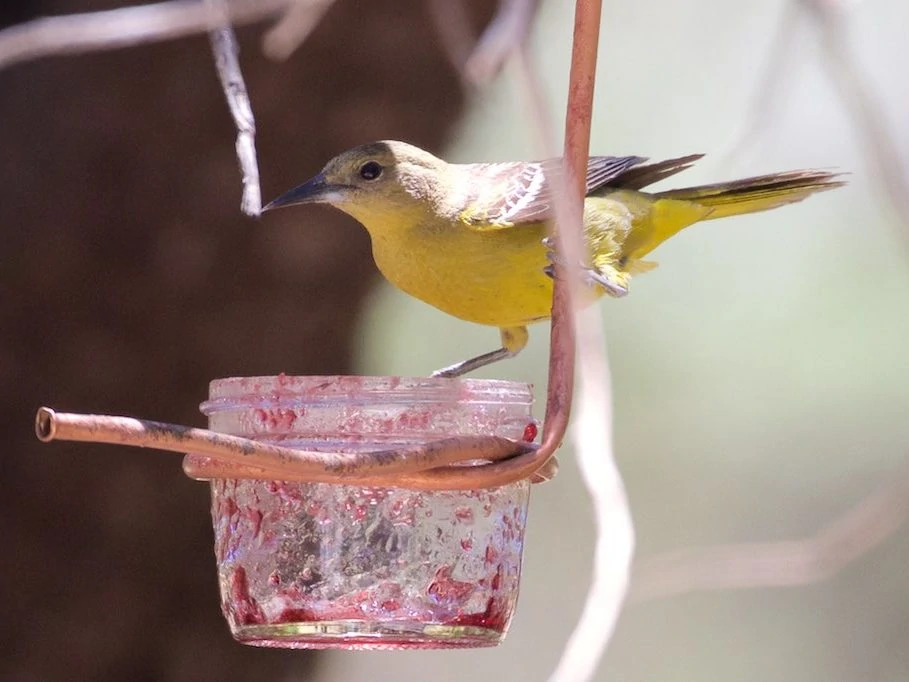 A large distinctive oriole with a bright yellow underside and black head and back in the males. Females are a paler yellow with olive-brown backs.
Icterus parisorum
Length: 9.1 in (23 cm)
Weight: 1.1-1.4 oz (32-41 g)
Wingspan: 12.6 in (32 cm)
Range
Scott's Orioles breed in southwestern US states and northern Mexico before migrating south for winter. They also remain all year in southern Mexico and Baja California.
Habitat And Diet
You can find Scott's Orioles on higher slopes in arid areas feeding on insects, nectar, and fruit. They are often found on yuccas and begin singing before dawn.
Scott's Oriole Sounds:
Their song is a sweet series of whistles and is less jumbled than some orioles songs.
Nests
Nests are often quite low down at only 5 – 7 feet and are a basket of cactus fibers, grass, and yucca leaf. They may have 2 or 3 broods in a year.
Attract Scott's Orioles
Attract them to your backyard with sugar water, jelly, and oranges.
Fun Fact:
Scott's Orioles will feed on toxic monarch butterflies by finding the ones with the least toxins and eating those.