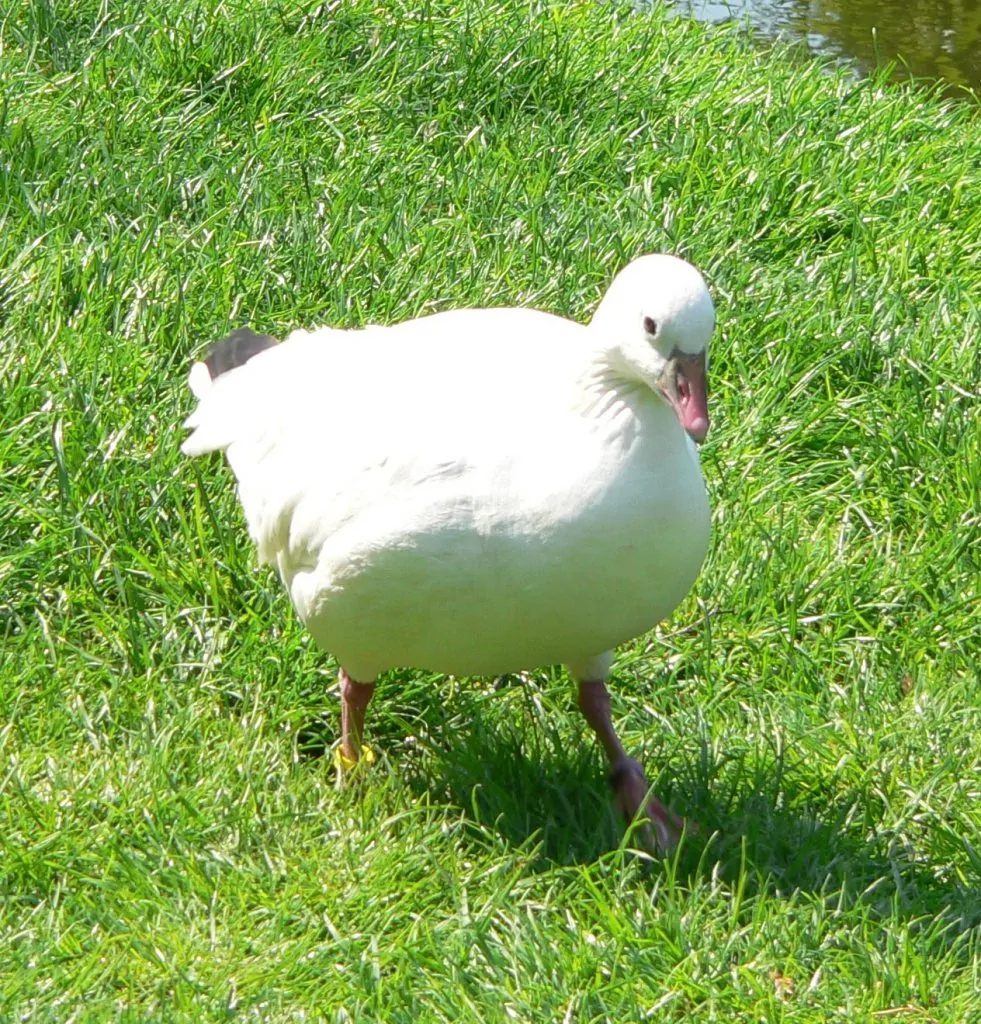 Ross's Geese are pretty similar to Snow Geese, whom they often flock with. They are white all over except for their short, gray-based red-orange bills, short and stubby, pink-red legs and feet, and black wingtips. Both sexes are similar, but the female is slightly smaller.
There is a dark phase variant of Ross's Goose, but it's extremely rare. It has a white head, a brownish bill with a red patch, dark gray throats, underparts, and back.
Anser rossii
Length: 21 – 26 in (53 – 66 cm)
Weight: 59.2 oz (1678 g)
Wingspan: 47 – 54 in (119 – 137 cm)
Range
Ross's Geese breed in northern Canada and spend the winter in the United States.
Habitat And Diet
You can find Ross's Geese in salt and freshwater marshes during winter. During the breeding season, they will nest on the arctic tundra.
Ross's Geese are grazers, and they often feed on grass, sedges, and small grains, which they forage from wetlands, meadows, and fields.
Ross's Goose Call:
Nests
Nests of Ross's Geese are located within colonies on lake islands and arctic tundra. Females build nests on the ground out of grasses, moss, leaves, and twigs that line with down. Each breeding female lays four to five eggs and incubates them for about three weeks.
Fun Fact:
Ross's Geese are the smallest geese in North America.