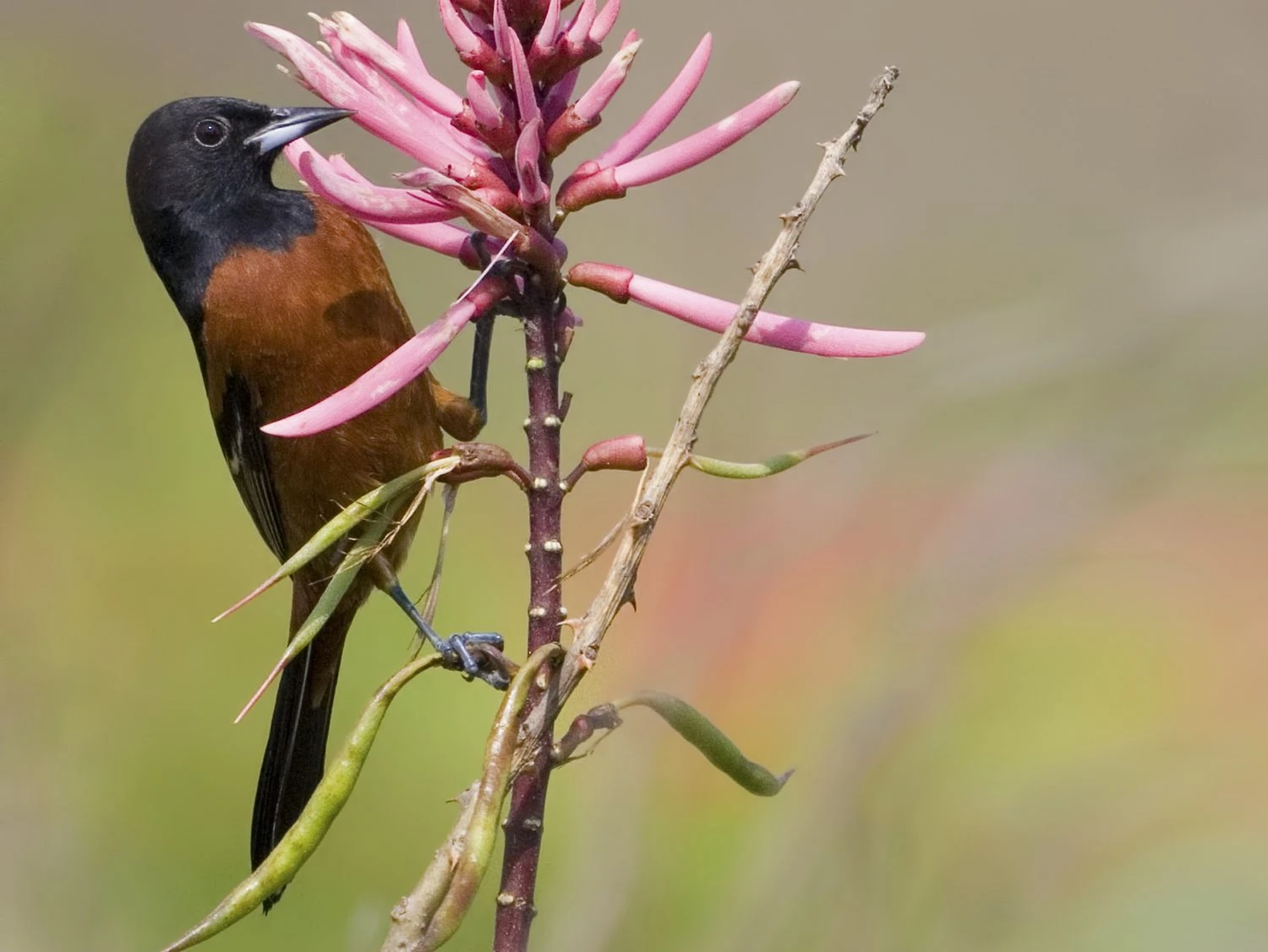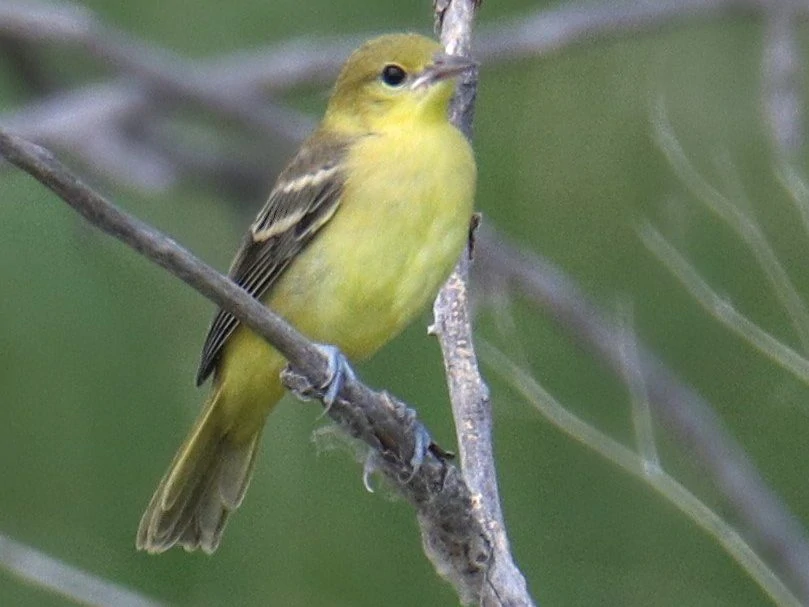 Orchard Orioles females are greenish-yellow overall, paler underneath and darker on the back, with darker wings and white wingbars.
Males look very different with very bold coloring. They have black heads and backs and reddish undersides.
Icterus spurius
Length: 5.9-7.1 in (15-18 cm)
Weight: 0.6-1.0 oz (16-28 g)
Wingspan: 9.8 in (25 cm)
Range
In summer, Orchard Orioles breed in the eastern half of the United States before migrating south to Mexico and Central America.
Habitat And Diet
Preferring open woodland, Orchard Orioles can also be found along river banks and open shrubland and farms as well as backyards. They build hanging pouch-like nests.
Their diet is mostly insects such as ants, caterpillars, beetles, and grasshoppers, as well as spiders. They will also drink nectar from flowers and eat fruit such as mulberries and chokeberries.
Orchard Oriole Sounds:
They make a jumbled series of whistles that lasts about 3 to 4 seconds.
Nests
Nests of Orchard Orioles are a cup made from long grasses suspended from small branches of trees. They lay 4 – 6 eggs, which take about two weeks to hatch.
Attract Orchard Orioles
Attract them to your yard with hummingbird feeders or platform feeders with cut oranges or mango. Also, plant native berry plants such as mulberries or chokeberries.
Fun Fact:
Orchard Orioles are the smallest species of blackbird in North America