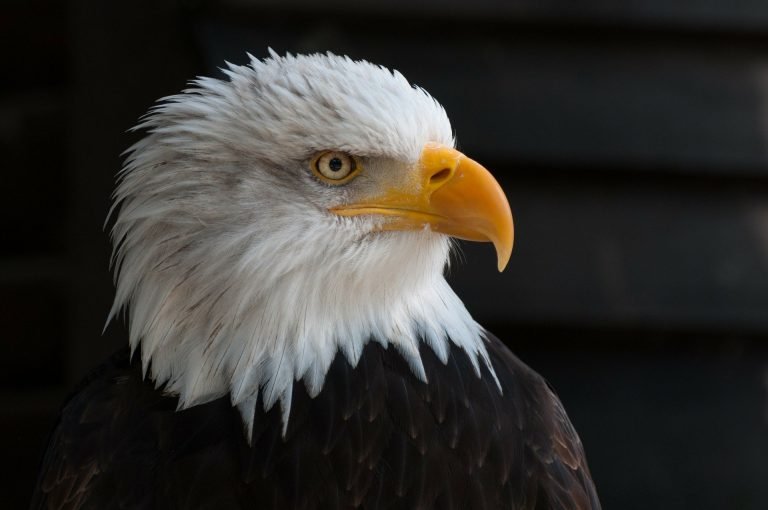 If you love watching Eagles as much as I do then you need to check out these Live Eagle nest cams. I have spent hours finding different species of Eagle cams and Eagle cams in different countries so you can enjoy all the action from around the world in one place.
All of these are live bird cams, so sometimes the nest are empty or they did use the nest this year or the chick have already fledged, so the cams are best watched during nesting season as later in the year and during the winter the cameras are often not working.
Eagles lay eggs earlier in the United States and may lay from December. In Europe eggs are not usually laid until around March.
Eagles are the most popular bird of prey and with their expert hunting skills, keen eyesight, and impressive wingspan it's easy to see why.
There are over 60 species of Eagles around the world and most of these are in Asia and Africa. with only 2 species in the United States even though the Bald Eagle is the National Emblem.
Eagle Nests are made from sticks, vegetation, and soft downy feathers and they usually lay between 1 and 4 eggs.
The biggest Eagle in the world is the Stellar's Sea Eagle that mostly lives in Russia and has an impressive wingspan of 7ft – 8ft (2 m – 2.5 m) and weighs 11 – 20 lb (5 – 9 kg)
The smallest Eagle in the world is the Great Nicobar Serpent Eagle from an Indian island called Great Nicobar and has a wingspan of 33 – 37 in (85 – 95 cm) and weight around 1 lb (450 g )
Bald Eagle Cams
1. Bald Eagle Cam – New Jersey
In 2008, Duke Farms installed a webcam on a tree adjacent to a Bald Eagle nest to provide a live look at the daily lives of the eagles.
2. Bald Eagle Cam – Southwest Florida
These Bald Eagles are located in Southwest Florida and the chicks have already hatched.
3. Bald Eagle Cam – California
This Bald Eagle Cam is located on Catalina Island that sits 22 miles off the coast of southern California, and its rocky cliffs are the perfect nesting location for bald eagles and other raptors.
4. Bald Eagle Cam – Minnesota
This Bald Eagle Cam is located on a nest that overlooks the stunning landscapes of Santa Cruz in Channel Islands National Park.
5. Bald Eagle Cam – California, Big Bear Lake
This Bald Eagle Cam is run by the Minnesota Department of Natural Resources.
6. Bald Eagle Cam – Florida (NEFL)
On October 1, 2013, the American Eagle Foundation (AEF) started providing live video streaming from a wild eagle nest located near the North East coast of Florida. The nest is located about 80 feet up in a Slash Pine tree and was built by Bald Eagles Romeo & Juliet approximately 12 years ago. Through the years, the nest has grown considerably in size and weight, likely weighing close to a ton.
Bald Eagles Romeo & Juliet were chased away and eventually, a new family moved in named Samson and Gabrielle in 2013 and they successfully fledged 2 chicks and again in 2020 they successfully bred here.
7. Bald Eagle Cam – Berry College Georgia
Berry College's bald eagle couple first appeared on the main campus in the spring of 2012. Since that time, they have continued to nest in the top of a tall pine tree situated between the main entrance and the parking lot.
It is believed that the bald eagles remain in the area during the summer months and do not migrate as there is plentiful food available from lakes, the Berry quarry, and the nearby Oostanaula River. They have occasionally been sighted at or near the nest during the summer, probably to ensure that other animals know it is occupied.
Unfortunately, the eaglet (named B14), which hatched passed away seemingly from exposure. "We believe B14 was the female's very first offspring and she is very inexperienced," said Dr. Renee Carleton, Professor of Biology at Berry College. "There are many examples in nature of mothers abandoning their offspring for inexplicable reasons. This an unfortunate reality of nature."
8. Bald Eagle Cam – Pittburgh
This Bald Eagle Cam is located in Pittsburgh along the Monongahela River and this pair first started nesting here in 2013. The pair successfully hatched one eaglet but on June 6, 2013, a strong storm blew the nest down and the parents successfully fledged the eaglet on the ground.
The following year the Hays eagle pair built a new nest in the location it is today. A camera was installed on this new nest in December of 2013.
9. Bald Eagle Cam – Florida
2021-22: First egg laid Nov 24, a second egg laid Nov 27, a third egg laid Dec 1. We anticipate the chicks will hatch between Dec 27 and Jan 6.
Other species of Eagle Cams
10. White Tailed Eagle Cam – Latvia
This Eagle Cam is located in Kurzeme, Durbe region in Latvia. This nesting area has been known only since 2014, when the first nest of this pair was found, which was built in a pine tree left in the felling area. In 2014, a pair of eagles nested very successfully – it was one of the four sea eagle nests known in Latvia this year, where three chicks were raised.
In 2015, the eagles decided to move to a new nest and started building it on top of an old spruce nearby, which was once broken by wind or snow. A number of branches have overgrown the fracture site, forming a fork suitable for building a nest at a height of about 25 meters.
11. White Tailed Eagle Cam – Norway
This Eagle Cam has followed White-Tailed Eagles for five seasons, viewers from all over the world have watched the white-tailed eagles, Baron Blue and Baroness Barfoot.
Baron Blue and Baroness Barefoot live on the island of Smøla, in the western part of Norway. Smøla is known for its beautiful scenery and a high stock of white-tailed eagles. Nowhere else in the world will you find a higher density of these majestic birds.
12. Golden Eagle Cam – Latvia
This Eagle Can is located in a bog on an island managed by the Latvian State Forests in Northern Europe.
The male Golden Eagle is named Virsis and the female is only just reached maturity and named Spilve. Their nest is artificially made and was installed in 2010 and they successfully breed here in 2016 but hopefully, they will breed again this year and lay eggs in late March.