If there's a bird fanatic in your life, they likely receive a ton of bird gifts whenever an occasion rolls around. Birthday — Bird gift. Promotion — Bird gift.
Christmas — Bird gift. Hanukkah — Eight bird gifts. Now, I'm not saying they don't appreciate these endless avian knickknacks, but I can imagine they get a little overrun eventually.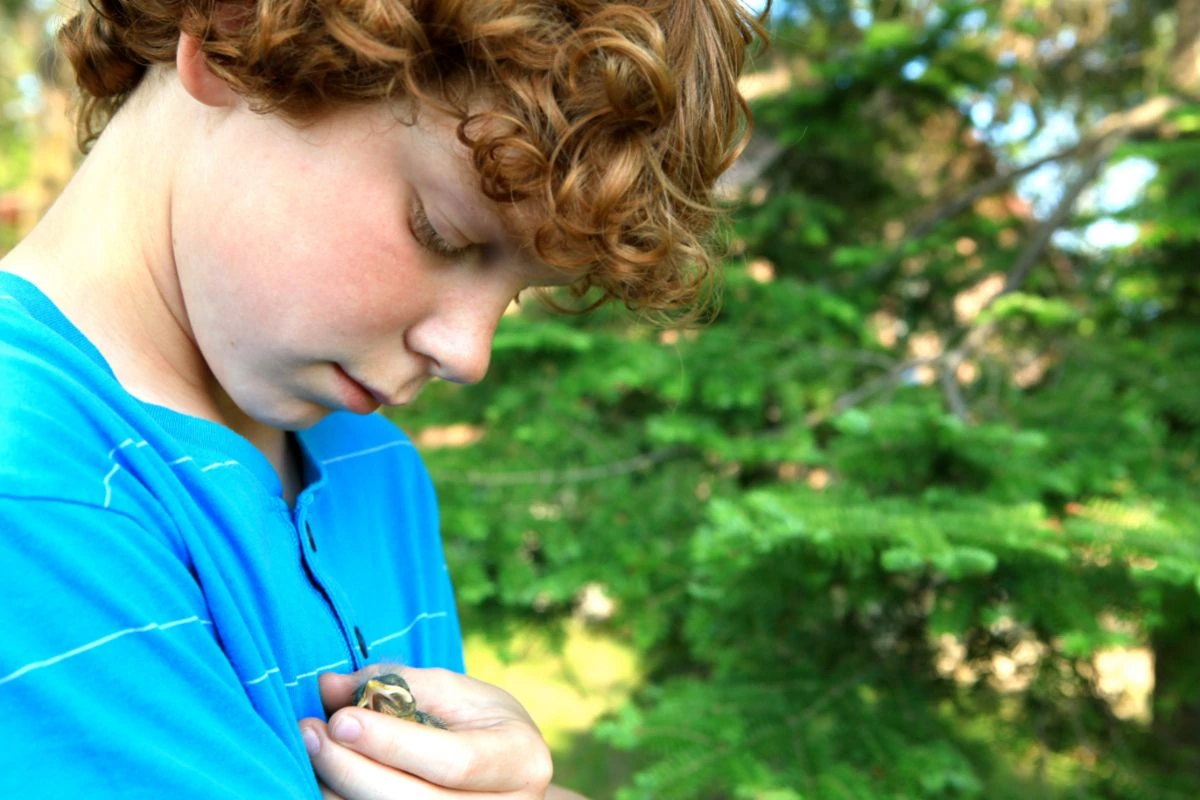 In the end, unless they have a walk-in closet dedicated to housing all this bird-themed paraphernalia, most of it will end up in the trash, meaning, over the years, you may well end up wasting a pretty penny on unwanted gifts.
The problem here isn't birds, after all, the receiver is bird crazy, but just because something is bird-oriented, doesn't make it a good present that they'd actually want.
Below, you'll find a selection of truly quality gifts for bird lovers that won't end up in the trash!
Gifts For Bird Lovers: Reviews
Vortex's Diamondback binoculars are widely considered some of the best in the biz when it comes to bird watching, and before you start worrying about the price tag, you should know that they're remarkably affordable.
That's not to say you'll pick some up with the shrapnel jingling in your pocket, but comparatively speaking, they're an absolute steal!
They can be used for long-range spotting, but the Diamondbacks excel when used to get up close and personal with birds, making them an absolute belter of a gift for novice birdwatchers who are perhaps interested in engaging in some backyard observations before diving into the hobby in the wild.
The select glass lenses are fully coated to increase light transmission, meaning they offer a really crisp, bright image, even in the evening and early morning when there isn't much natural light.
They're also available with an 8×42 power setting, giving them the wide field of view needed to track super swift birds in flight. Equipped with these, your bird-loving friend won't miss a thing!
Pros
Price — Amazing value for money
8×42 — The sweet spot for observing birds in flight
Select glass — Low chromatic aberration, fantastic color fidelity, and pristine acuity. In English… birds look good through these bad boys!
Fully coated glass — Enables early morning and late evening spotting sessions.
Cons
Durability — They perform as well as binos three times the price, but you sacrifice some build quality.
Also available from Scheels
Sale
Vortex Optics Diamondback HD 8x42 Binoculars
8x magnification & 42mm objective lenses, these Diamondback HD binos are optimized with select glass elements to deliver exceptional resolution, cut chromatic aberration and provide outstanding color...
Fully multi-coated lenses increase light transmission with anti-reflective coatings on all air-to-glass surfaces. Dielectric coating provides bright, clear, color-accurate images. Armortek coating...
Adjustable eyecups twist up and down for comfortable viewing with or without eyeglasses. Center focus wheel adjusts the focus of both binocular barrels at the same time. Diopter (located on right...
Binoculars aren't the only way to get an eyeful of your garden variety birds.
This smart birdfeeder from the geniuses over at NETVUE is kitted out with AI technology that not only snaps some choice shots of your favorite beaked beauties, but actually identifies them too.
All photos are viewable via the companion app, so your bird-obsessed friend will never miss a visit from one of their winged neighbors ever again.
What's more, it has a speaker that you can use remotely to shoo away those pesky squirrels that scare off all the beautiful birds.
It captures color shots day or night, so you can catch up on all the avian action that occurs after you turn in for the night, and perhaps best of all, you can share all your favorite shots with your friends via the cloud, encouraging a community approach to bird appreciation.
Oh, and did I mention that it's powered by solar? No? Well, it is, so no excess on the energy bill to worry about.
My one caveat here is that the AI identification tech can be a little sloppy at times, but when this happens, you can simply do your own research to find out for sure what species has paid you a visit.
Pros
1080p camera — Crisp, high-quality images
Auto identification — Saves time looking things up yourself
Integrated microphone — Send squirrels running for the hills.
Remote viewing — All shots viewable via the NETVUE app
Cons
AI — Sometimes identification isn't quite on the money.
Also available from NETVUE
Here's a truly magical gift for someone with a local population of hummingbirds. This set arrives with a trio of faux flowers as well as three smaller versions mounted on rings.
The three larger flowers attract hummingbirds, and once they've acclimatized to these rather odd-looking plants, you can fill a ring with nectar and have them eat right from your hand!
During my tests, I found it helps to station these plastic flowers near plants that hummingbirds are already attracted to, but once I clocked that, I found them to be remarkably effective.
The recipient of this gift will have never been this close to a wild bird, period, let alone a delicate little hummingbird, so you're gifting them one hell of an experience, and it'll cost you next to nothing too — Woo!
Pros
Price — Small price, BIG experience
Lightweight — Makes mounting a cinch
Full kit — Comes with everything you need to get started, even a syringe
Cons
Build quality — These are just cheap plastic items… but they're all you need.
Also available from Etsy
Sale
It's not always feasible for bird keepers to let their birds out to fly with their wild cousins, but with this amazing outdoor aviary, they can at least allow their feathered family a pleasant time outside.
This thing has everything… a play stand you can customize with loads of awesome toys to keep birds stimulated, multiple perches so the tenants have plenty of freedom when they need to kick back and relax, and a nest habitat for getting cozy.
It's exceedingly roomy, and the sturdy wooden build is top-notch, but don't fret about putting your back out when lugging this bird mansion around; it's on wheels!
And if that wasn't practical enough for you, the base tray slides out for easy cleaning.
The only flaw I could find with this design is that the perches are designed for larger birds, so if you wanted to house a smaller species, you'd need to introduce some custom, scaled-down extras.
Pros
Spacious — Plenty of room for birds to spread their wings and enjoy life
Feature-rich — With some aftermarket additions, it's a lovely aviary.
Assembly — It's incredibly easy to put together.
Wheels — Make managing this aviary a total breeze
Cons
Perch scale — Designed for large birds exclusively
While field guides are primarily bird watching tools, any bird enthusiast that wants to expand their knowledge will find them an invaluable resource, and Sibley guides are the best of the best!
The one I've chosen to list is the Eastern North America guide, purely because it's their most popular publication, but you can simply tailor the geographical focus to suit the recipient.
Written and illustrated by legendary ornithologist, David Allen Sibley, this guide offers you the most accurate information alongside pristine illustrations infamous for being more useful than actual photographs for identification.
Pros
Illustrations — Expertly drawn images translate the nature of birds better than photographs.
Reputable author — Sibley is a huge name in the study of birds.
Up-to-date — All information is relevant
Cons
There are none — Sibley guides are the pigeon's pajamas!
Also available from Abebooks
Sale
Buyer's Guide
If you're unsure how I went about curating my short list of the ultimate presents for bird nuts, I've composed this buyer's guide for buddies of bird lovers.
Here are all my secrets for finding meaningful gifts for those that are utterly bonkers about birds!
Find Out What Their Favorite Birds Are
All birds are fantastic, but everybody has their favorites, so it's worth doing a little digging and subtly getting the bird lover in your life to spill their guts about the birds they appreciate the most.
Don't just ask for their all-time favorite, as they've no doubt told many people this before, meaning they'll likely already be knee-deep in related gifts.
Instead, ask for their top five favorite birds, or their favorite birds in their locality.
They may be utterly saturated in gifts pertaining to their favorite bird, but their second favorite will have been completely overlooked by everyone they know.
You can capitalize on this and get them something fresh.
Even though it's not based on their fave feathered critter in the world, they'll appreciate the originality, and they'll certainly prefer it to all the random bird gifts they receive from people that weren't willing to put in as much effort as you.
However, in my opinion, the absolute best gifts for bird lovers rarely reference specific birds. Allow me to elaborate…
How Do They Engage With Their Passion?
There are a number of ways people can enjoy our sky-bound buds, but collecting bits and bobs that feature a certain bird's likeness is rarely one of them.
Do your best to find out how they actively engage with their passion.
Bird Watching
It's possible that they're a consummate bird watcher, which opens up a treasure trove of amazing gift opportunities.
If you're willing to spend big bucks, some high-quality binoculars or a bird spotter scope will blow them away, and if you're trying to keep to a tight budget, there is plenty of bird watching gear that won't break the bank.
For instance, if they live in a chilly climate, a nice fleece jacket will keep them cozy and warm on their bird watching expeditions.
Perhaps they like to observe birds in wetlands and need some waterproof pants to do so comfortably, or maybe they have all the bird watching essentials but for a dedicated record. Trust me; there'll be something they need!
Backyard Flock Enthusiast
If they're not into adventurous birdwatching as such, it's possible that they're trying to cultivate a thriving bird population in their backyard, in which case you can look for a lovely or unique feeder, or perhaps even a nesting box.
You could also buy them some plants that are known to attract their favorite birds, or those that fruit in winter so they'll have birds visiting their yard year-round.
Conservationist
Should they care less about their own back green, and more about birds on a global scale, you could treat your eco-warrior friend by donating a certain amount to a conservationist group of their choosing.
Bird Keeping
If the recipient keeps birds as pets, it opens up a whole new world of potential gifts. In this scenario, anything you purchase for the birds themselves will be a welcome gift to the keeper as well.
For example, you could purchase the bird some toys to make their habitat more stimulating. Birds are smarter than many realize, and they love playing and having fun!
You could even get them an actual bird as a gift… what bird enthusiast wouldn't love that?
What Don't They Already Have? (Think Outside The Box)
As a self-professed bird lover, the recipient will get bombarded with bird gifts all the time, so it's essential that you think outside the box and get them something that they don't already have.
If you live nearby, next time you pop round for a catch-up, take note of the various bird merch and gear they have about the house, and perhaps try and steer the conversion towards their wants and needs.
If you spend a lot of time together, they may have already unintentionally let you in on their wishlist.
To be a truly great gift giver, you have to pay attention to the recipient over a long period of time, observe what catches their interest, and listen to what they have to say when they speak about their passion.
If you're particularly astute, you'll have a list of potential ideas well before the gift-giving deadline.
Frequently Asked Questions
Here are some handy FAQs pertaining to gifts for bird lovers that might help get the ideas a-flowin'!
What Do Bird Watchers Wear?
Although their goals couldn't be more divergent, hunters and bird watchers wear the same kind of things.
Camouflage or subdued tones of green, gray, or brown are essential to blending into the landscape, ensuring birds feel comfortable enough to show themselves.
Whites are to be avoided at all costs, as birds associate this color with danger!
Keep fabric type in mind too, as the last thing a birdwatcher should be doing is making a racket every time they lift their spotter to their eye. Noisy materials are a big NO in the birdwatching world.
What's more, birdwatching clothing should always be functional, which means it will be suitable for very specific climates and terrains, so consider your bird watching friend's favorite birder spots before forking out for a piece of gear.
Do Different Species Of Bird Prefer Different Nesting Boxes?
Sometimes. Many nesting boxes are rather nondescript and are aimed at any of the various small birds that frequent our backyards, but there are plenty out there that take a more specialized approach.
The size and features of these nesting boxes will be tailored to suit a particular species.
What Are The Best Bird-Based Charities?
Thankfully, there are a number of wonderful bird-based charities in the US that you could donate to on behalf of a bird lover. Here is a list of some of the best…
American Bird Conservancy
Center for Biological Diversity inc.
The Wild Animal Sanctuary
SOAR (Saving Our Avian Resources)
Palomacy Pigeon & Dove Adoptions
Keepers of the Wild
These are all non-profit organizations doing fantastic things in the States, but there are also plenty of fantastic global charities that focus at least in part on birds:
World Wildlife Fund
Wildlife Conservation Society
Re:Wild
Durrell Wildlife Conservation Trust
What's A Birdwatching Field Guide?
Birdwatching has a lot of benefits. You can shake loose the stresses of the hustle and bustle and reconnect with nature, you get plenty of exercise, and you can socialize with like-minded people, but it's also a fantastic learning experience.
However, there's only so much you can glean from a few fleeting glances at a bird. To learn more about the creatures you spot on a birding expedition, you'll need what's known as a field guide.
These nifty publications document the names of all the known birds in an area, give their appearance, and tell you multiple facts about their status and behavior.
A quality field guide would make an exquisite gift for a bird lover.
What Sort Of Binoculars Are Best For Observing Birds?
Most birdwatchers prefer binoculars with 7×42 or 8×42 magnification, as they provide a bright image (great for spotting birds in low light conditions) and a wide FoV (field of view), which makes tracking their flight smoothly much easier.
Final Thoughts
There you have it — Some of the best gifts for bird lovers you can buy.
As evidenced by this list, there's really no need to phone it in with some trashy bird-themed merch that you just happened to pass by on the way to the party. Put the effort in, and you'll find a gift that will blow their bird-obsessed mind!