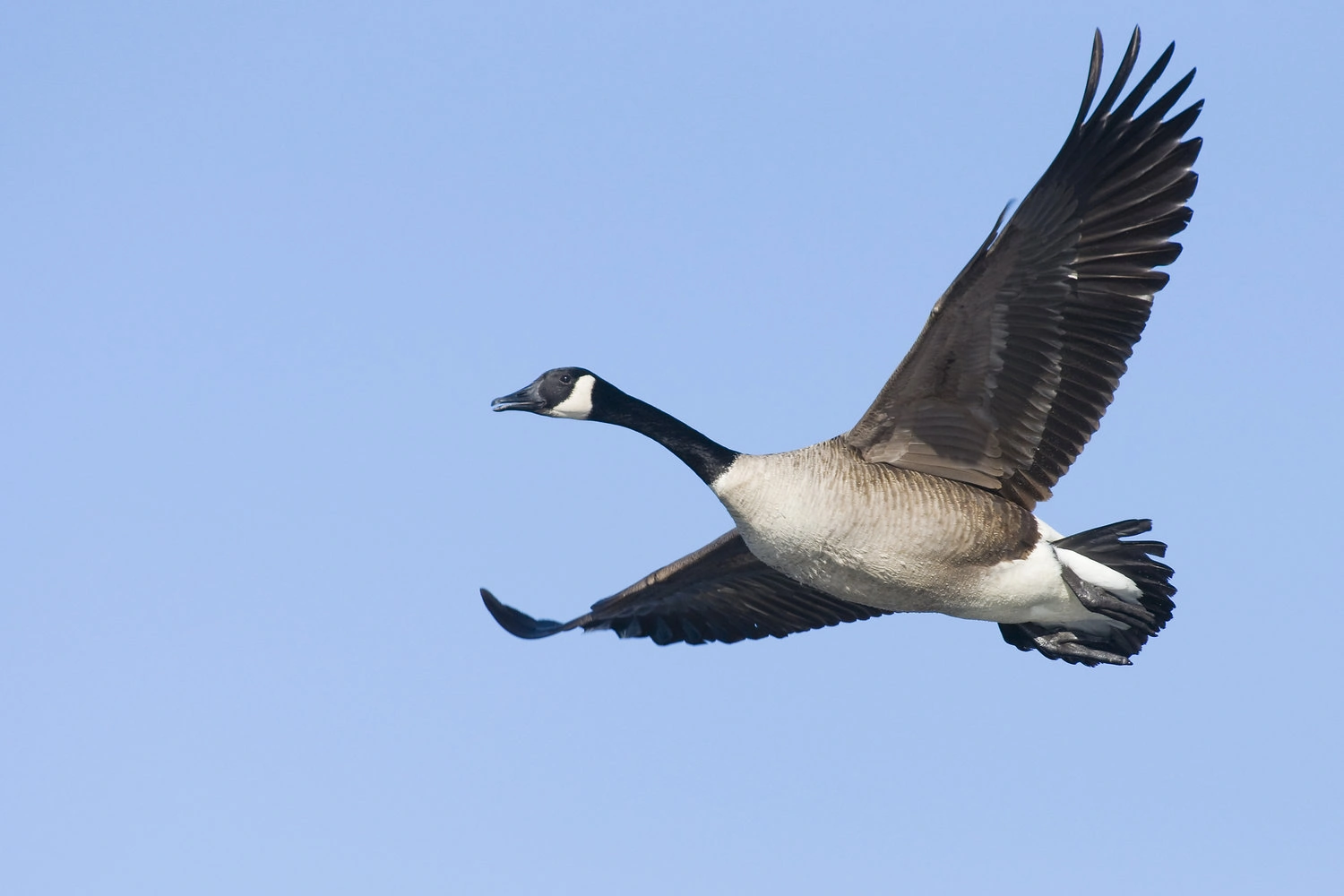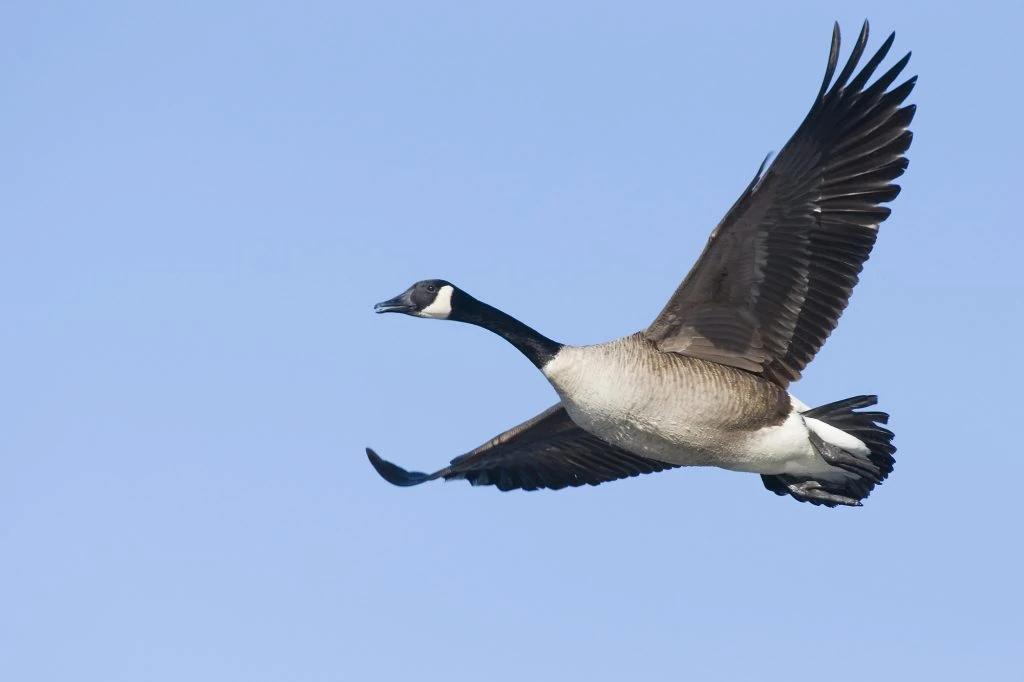 The Canada Goose, also called the Canadian goose, is a large, long-necked goose recognized for its black head and easily identifiable white chin strap.
Canada Geese look very similar to Cackling Geese, and they have the same black head and white chin strap, but their long, graceful neck and large size separate them.
Their bodies are brown with a tan or pale chest and white rump. The color of the bodies among the subspecies may be shades of gray or brown. Their legs and webbed feet are black.
Branta canadensis
Length: 25 – 45 in (64 – 114 cm)
Weight: 230.09 oz (6521 g)
Wingspan: 70 – 75 in (178 – 190 cm)
Range
As their name would suggest, Canada Geese breed in Canada and migrate for the winter to southern US states, but those in northern US states remain all year and do not migrate. They are also found in western Europe.
Habitat And Diet
You can find Canada Geese practically anywhere. They are often seen near lakes and rivers, basically, anywhere there's a body of water and an abundant food source. They are also used to humans, so they live comfortably in urban habitats like city parks, reservoirs, golf courses, public parks, and beaches.
In some places, their population has risen considerably and they're considered pests.
Canada Geese mainly eat grasses when they're on land and small aquatic insects and fish when they're on the water. They also eat wheat, rice, and corn when they're on agricultural fields. They're accustomed to receiving food from humans or digging through trash cans.
Canada Goose Call:
Nests
Nests of Canada Geese are often in an elevated area near the water. The female lays up to nine eggs in a nest made with plant material and down. She incubates the eggs for about a month while the male stays nearby, protecting them.
When they hatch, their parents lead them to a food source where they learn to feed themselves. Parents are incredibly territorial and violent when they sense danger or threats to their family.
Fun Fact:
During the breeding season, adults lose their flight feathers because it coincides with their molting season. They only regain their feathers after twenty to forty days, just in time for them to fly with their young.