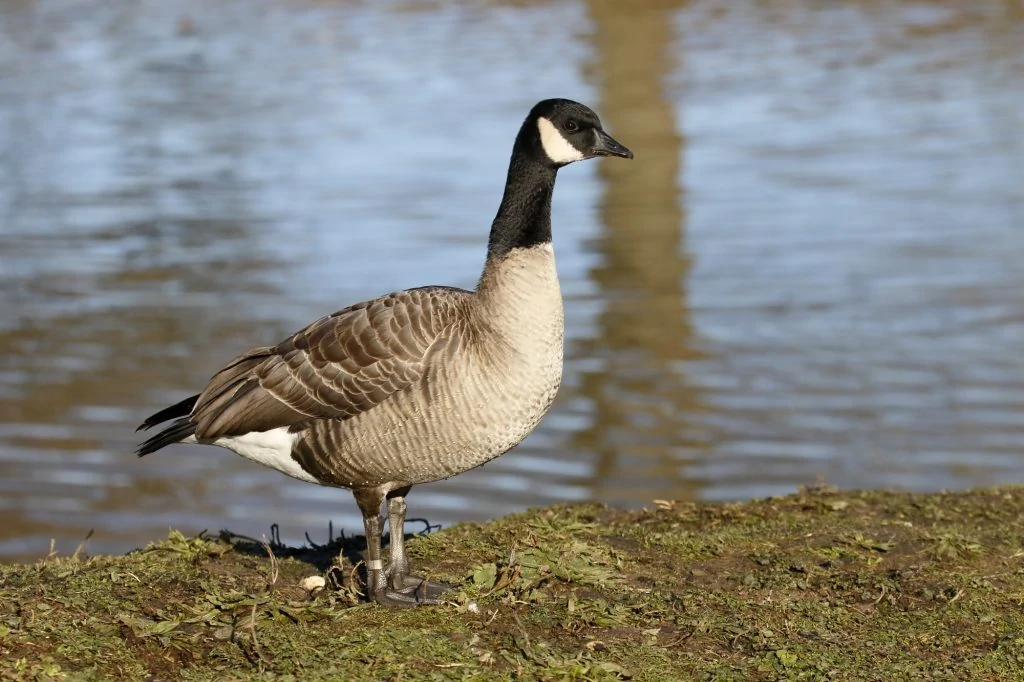 Cackling Geese are native to North America and bear a striking resemblance to Canada Geese. They were originally part of the Canada Goose family but were made into a full species in 2004.
Cackling Geese have black heads and necks with a white "chinstrap" patch. Their bills are short, black, and triangular. They are light brown or tan with white barring all over.
However, Cackling Geese are smaller in size than Canada Geese and have stubbier bills, steeper foreheads, and shorter necks.
There are four subspecies that all have the distinctive black heads and necks, including the white chinstrap but have slight variations in size or coloring.
Branta hutchinsii
Length: 22 – 30 in (56 – 76 cm)
Weight: 105.9 oz (3001 g)
Wingspan: 43 – 47 in (109 – 119 cm)
Range
Cackling Geese breed in Canada and Alaska and migrate to the United States for winter.
Habitat And Diet
You can find Cackling Geese year-round in wetlands and meadows. They often join flocks and mix with other geese in lakes, marshes, and fields in winter, but they prefer the tundra during summer.
Cackling Geese forage in open environments to graze on grasses and feed on sedges and berries. They will also eat crops like wheat, barley, beans, rice, and corn in agricultural fields. In the water, they feed on aquatic plants.
Cackling Goose Call:
Nests
Nests of Cackling Geese may be found singly or in colonies. They're usually in a shallow depression but in a slightly elevated location near the water. The females use plant material and down to construct the nests. In it, she will lay up to eight eggs that she incubates for about a month.
Fun Fact:
Cackling Geese have a distinctive "cackling" voice or high-pitched call, distinguishing them from Canada Geese.