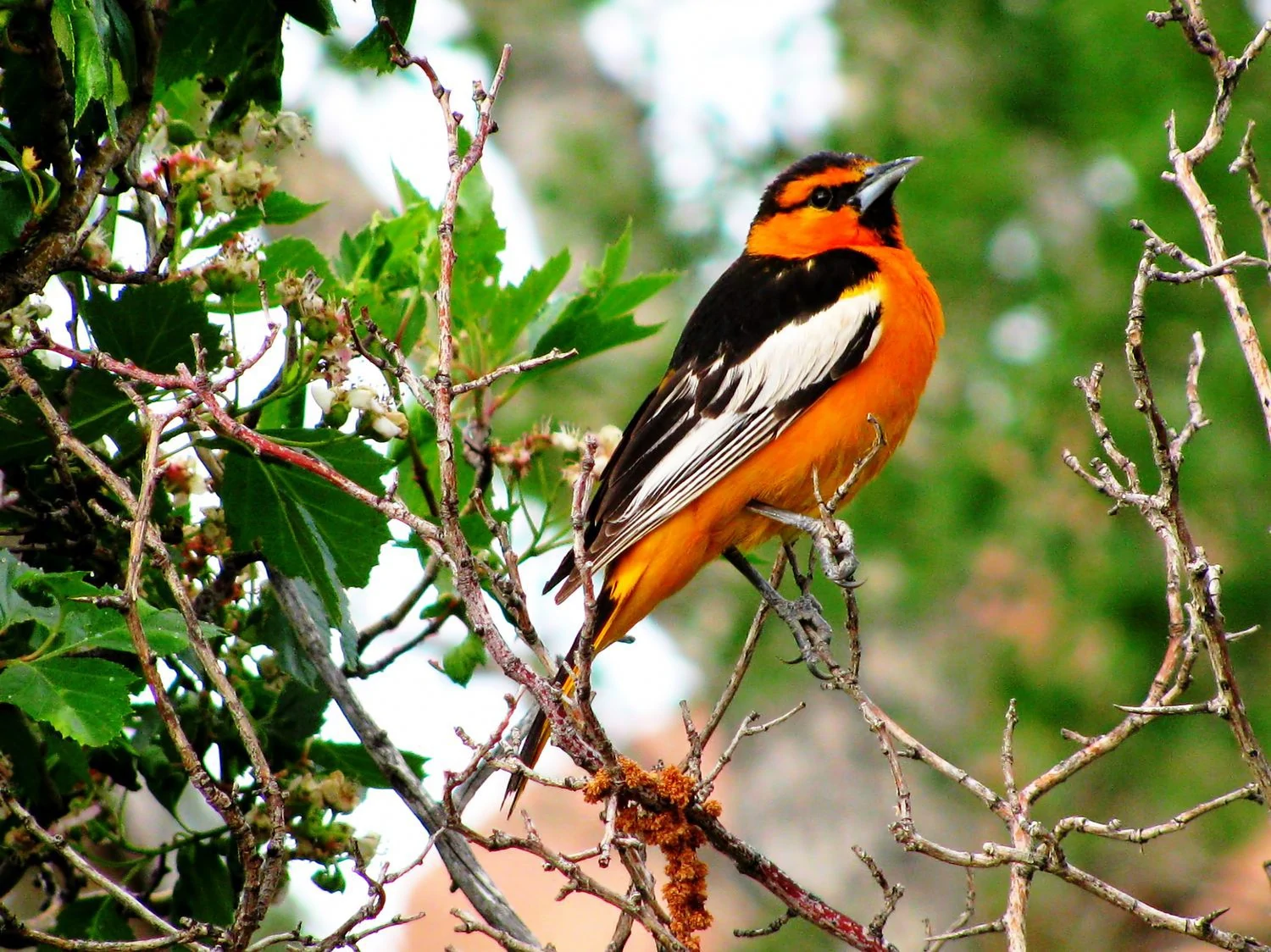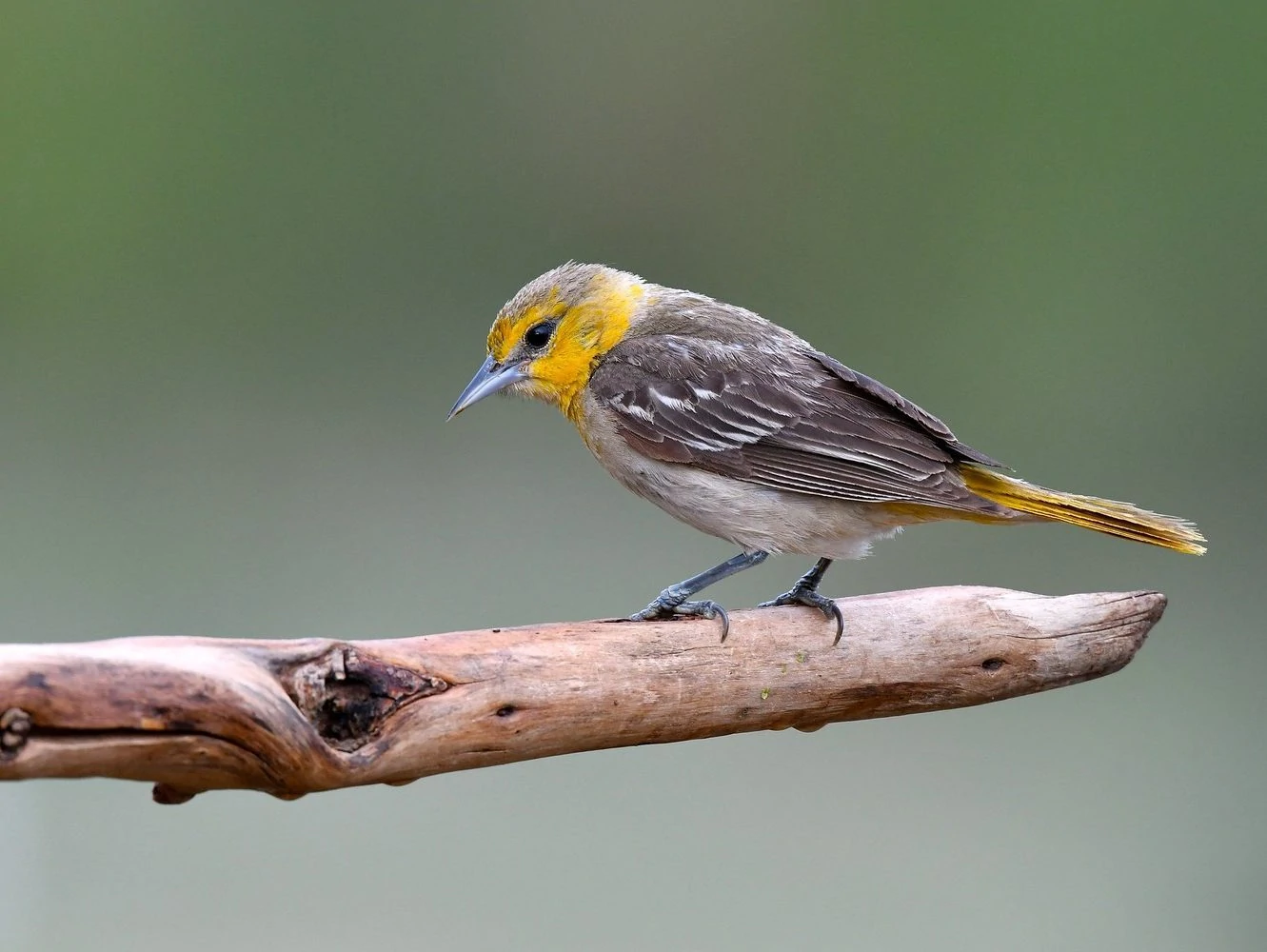 Bullock's Orioles males are bright orange with black and white wings and black markings on their heads.
Females and immature are duller with gray backs and yellow heads, tails, and chests.
Icterus bullockii
Length: 6.7-7.5 in (17-19 cm)
Weight: 1.0-1.5 oz (29-43 g)
Wingspan: 12.2 in (31 cm)
Range
Bullock's Orioles breed in the western half of the US and spend the winter in Mexico.
Habitat And Diet
You can find Bullock's Orioles in open woodlands and parks foraging for insects, fruit, and nectar.
Bullock's Oriole Sounds:
They make a series of cheeps and whistles that last a few seconds.
Nests
Their nests are woven from hair, grass, and wool into a gourd shape and take up to 15 days to complete.
Attract Bullock's Orioles
Attract them to your backyard with sugar water, jelly, and fruit.