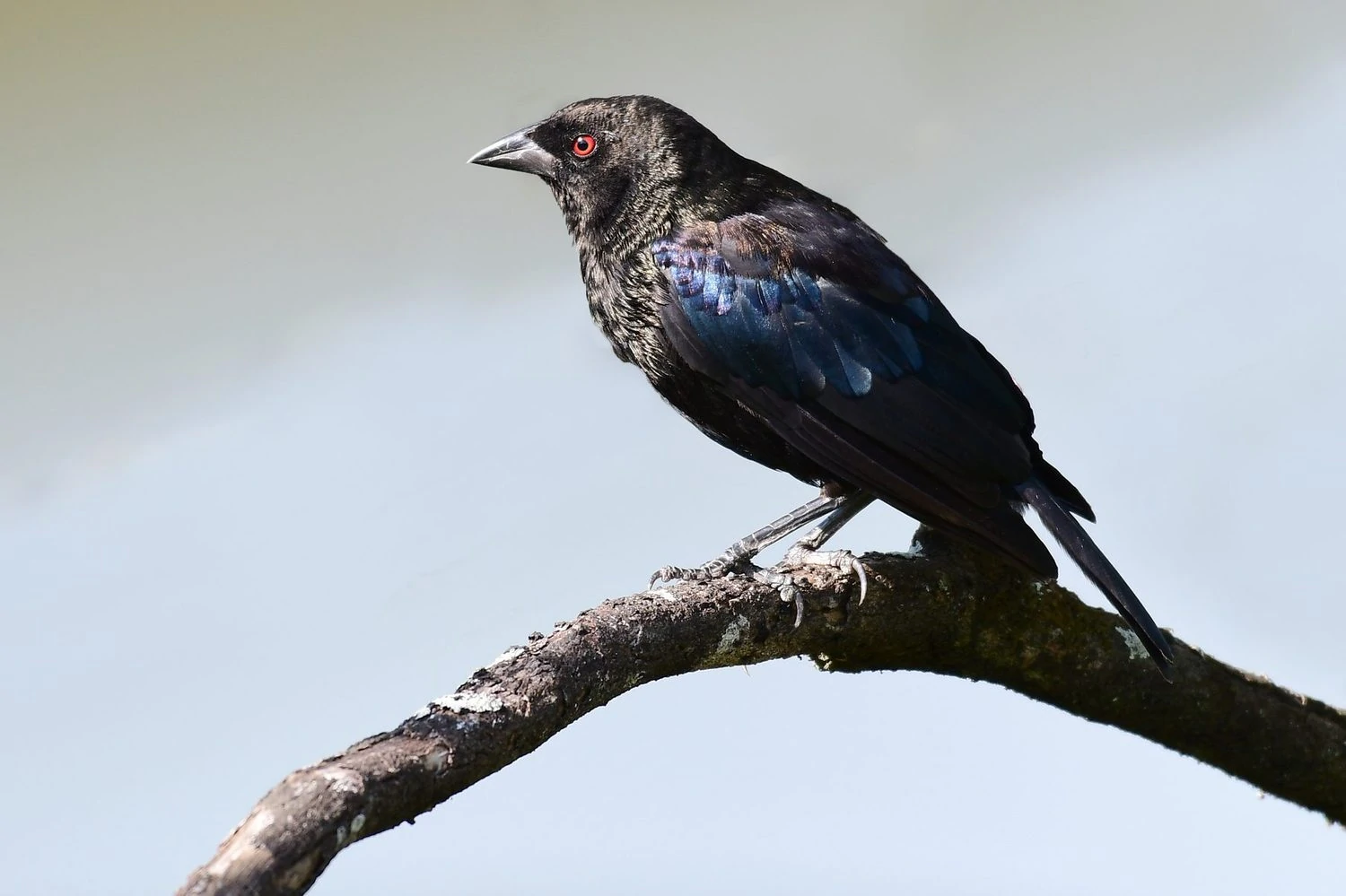 Bronzed Cowbirds are bigger and more stocky than other cowbirds, and the males have red eyes that stand out against their black color. Their wings are dark glossy blue.
Females are brown in the west of their range but darker in the east. They also have red eyes, but juveniles have black eyes.
Molothrus aeneus
Length: 7.9 in (20 cm)
Weight: 2.3-2.6 oz (64.9-73.9 g)
Wingspan: 13.0 in (33 cm)
Range
Bronzed Cowbirds are only found in southern US states from California to Florida, mainly during summer for the breeding season.
Habitat And Diet
Look for Bronzed Cowbirds walking on the ground in open fields and pastures in the east and also in more wooded areas in the west of their range.
They will also come to backyard feeders and will eat seeds, grains, and insects.
Bronzed Cowbirds Sounds:
Harsh jeeps form their song, and they also scream and make chattering calls.
Nests
Bronzed Cowbirds do not build nests as they lay their eggs in the nests of other species.
Fun Fact:
Bronzed Cowbirds males ruff up their nape feathers and hold open their wings in a dramatic mating display. They lay their eggs in the nest of other species and do not build nests or look after their young.