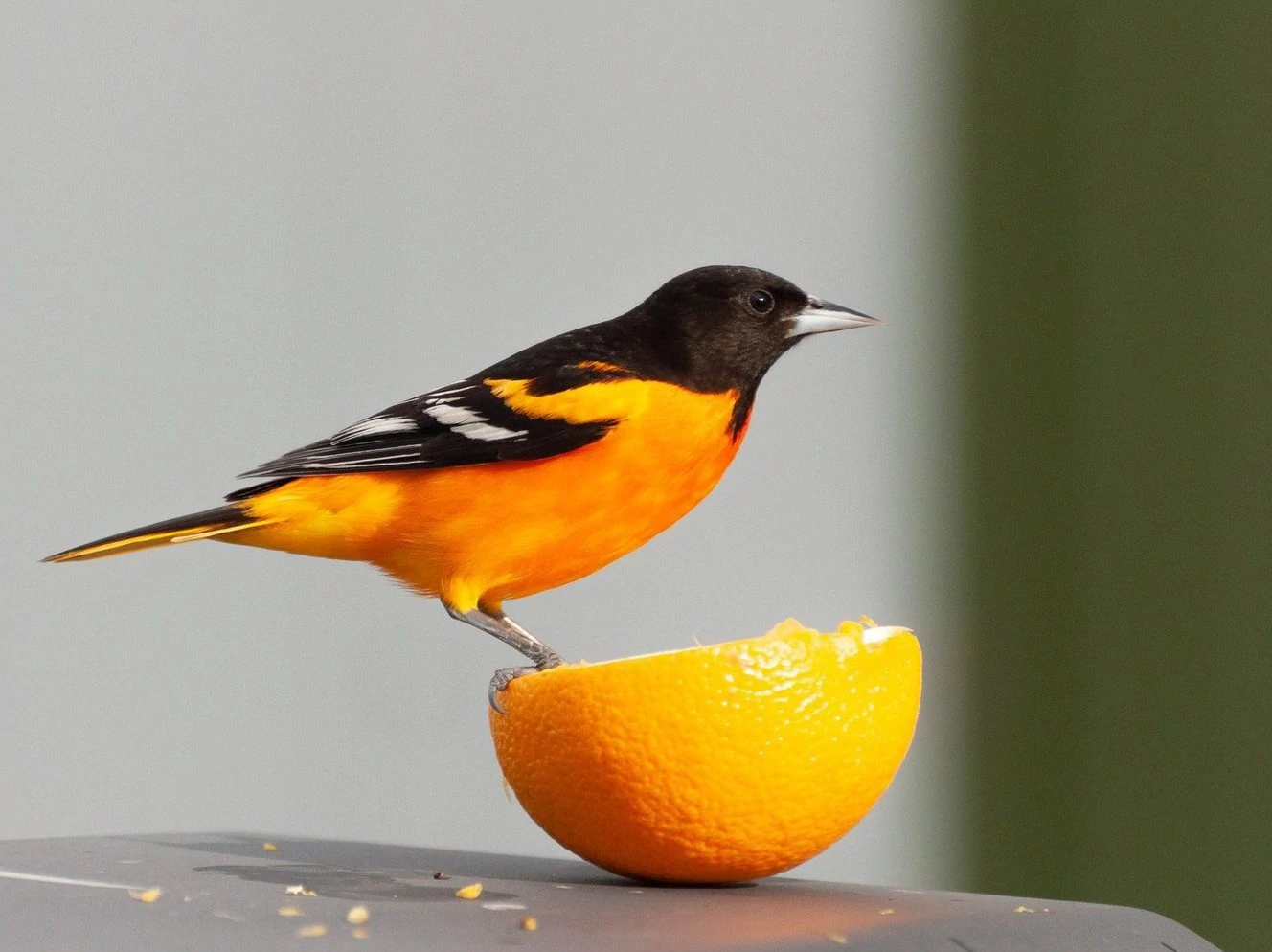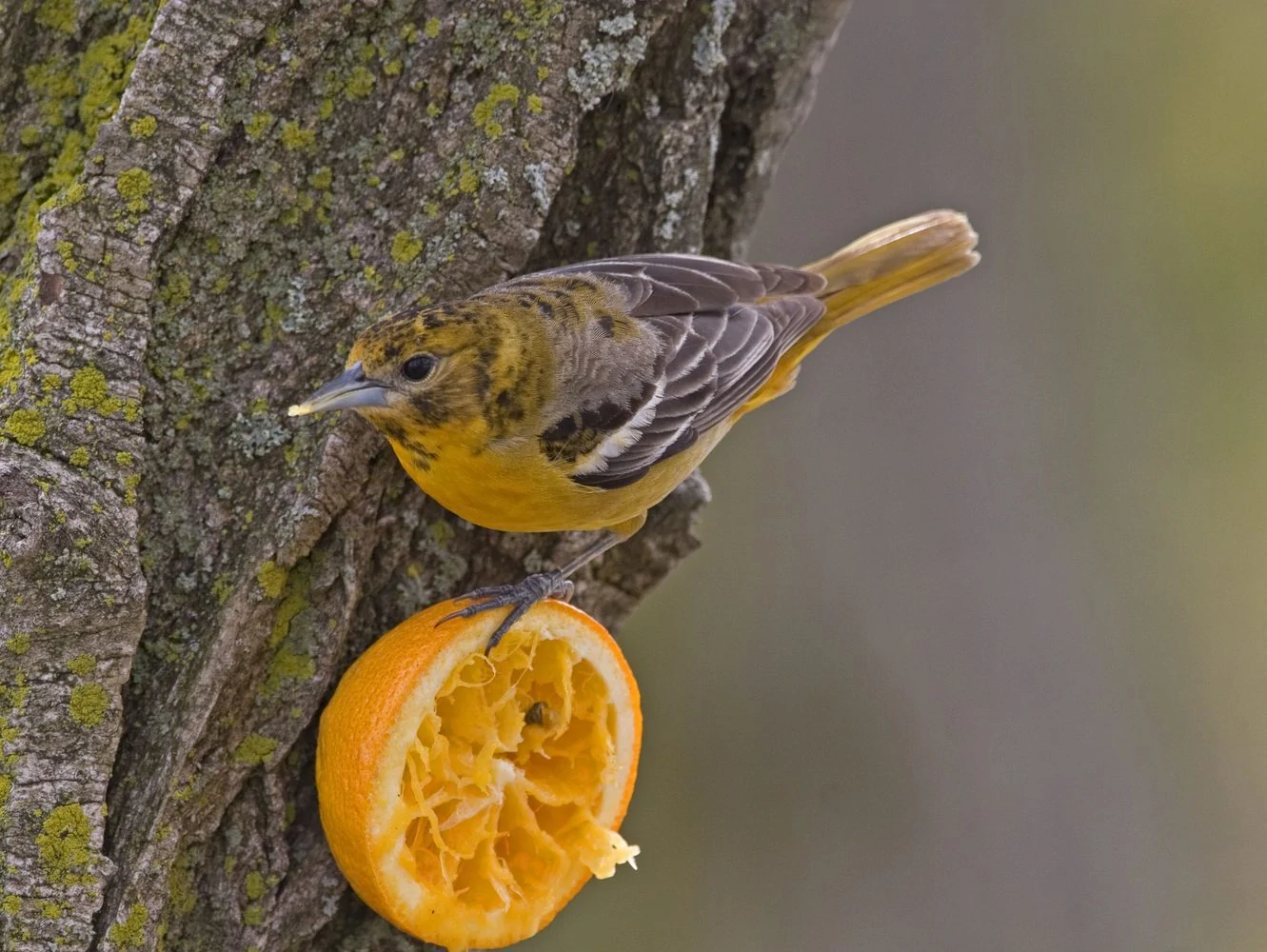 Baltimore Orioles are a colorful sign of spring in the east of North America. The adult males are bright orange and black with white wing bars on the black wings.
Females are yellowish underneath and on the head and grayish-brown on the wings, their backs or brownish-yellow. They are about the size of a Robin but more slender and are members of the blackbird family.
Icterus galbula
Length: 6.7-7.5 in (17-19 cm)
Weight: 1.1-1.4 oz (30-40 g)
Wingspan: 9.1-11.8 in (23-30 cm)
Range
Baltimore Orioles breed in Eastern and Central States, including central-southern Canadian provinces and along the southern border with the US.
Baltimore Orioles then migrate to Florida, Central America, and the Caribbean for winter, leaving as early as July.
Habitat And Diet
Baltimore Orioles can be found high up in open woodland, riverbanks, and forest edges foraging for insects and fruit, and they often come to parks and backyards.
Their diet is insects such as beetles, crickets, and grasshoppers, as well as spiders and snails. They also help eat pest species and eat a wide variety of fruits, and they can damage crops such as raspberries, mulberries, cherries, bananas, and oranges.
Baltimore Oriole sounds:
The flute-like sound of Baltimore Orioles is one of the joys of spring. They also make chattering and sharp alarm calls.
Attract Baltimore Orioles
Attract them to your backyard with oranges cut in half on a platform feeder or hanging them from trees. Also, try oriole feeders filled with sugar water. Planting some fruiting plants and nectar plants such as raspberries, crab apples, and trumpet vines should also attract them.
Fun fact:
Baltimore Orioles make incredible hanging bag-like nests woven from fibers.