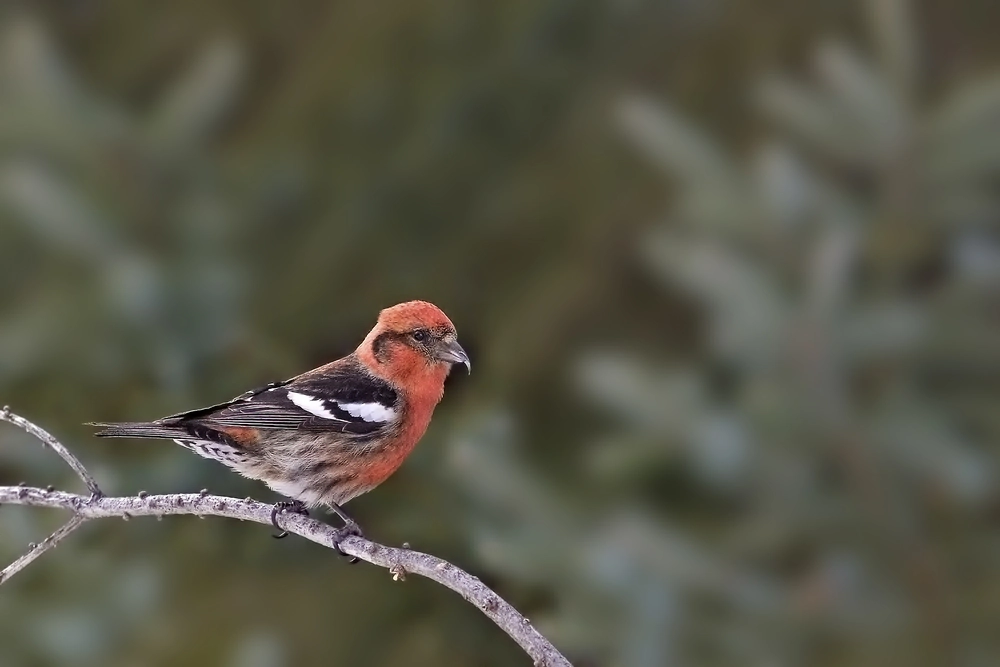 White-winged Crossbills are finches with heavy crossed beaks. Males are red birds with black wings and tails and two white wingbars. Females are yellow and brown and with two white wing bars.
Loxia leucoptera
Length: 5.9-6.7 in (15-17 cm)
Weight: 0.8-0.9 oz (24-26 g)
Wingspan: 10.2-11.0 in (26-28 cm)
Range
White-winged Crossbills live in forests in Canada, Alaska, and sometimes the northern US states when cone crops are poor further north.
Habitat And Diet
You can find White-winged crossbills in spruce forests feeding on seeds.
White-winged Crossbill Song:
Nests
Nests of White-winged Crossbills are nestled in horizontal tree branches. They are made of twigs, bark, grass, moss, and lichens. There are as many as five eggs in a nest, with the female incubating them for two weeks until they hatch.
Fun Fact:
Unusually, these birds breed at any time of year as long as there is enough food. They can often be heard in large flocks.