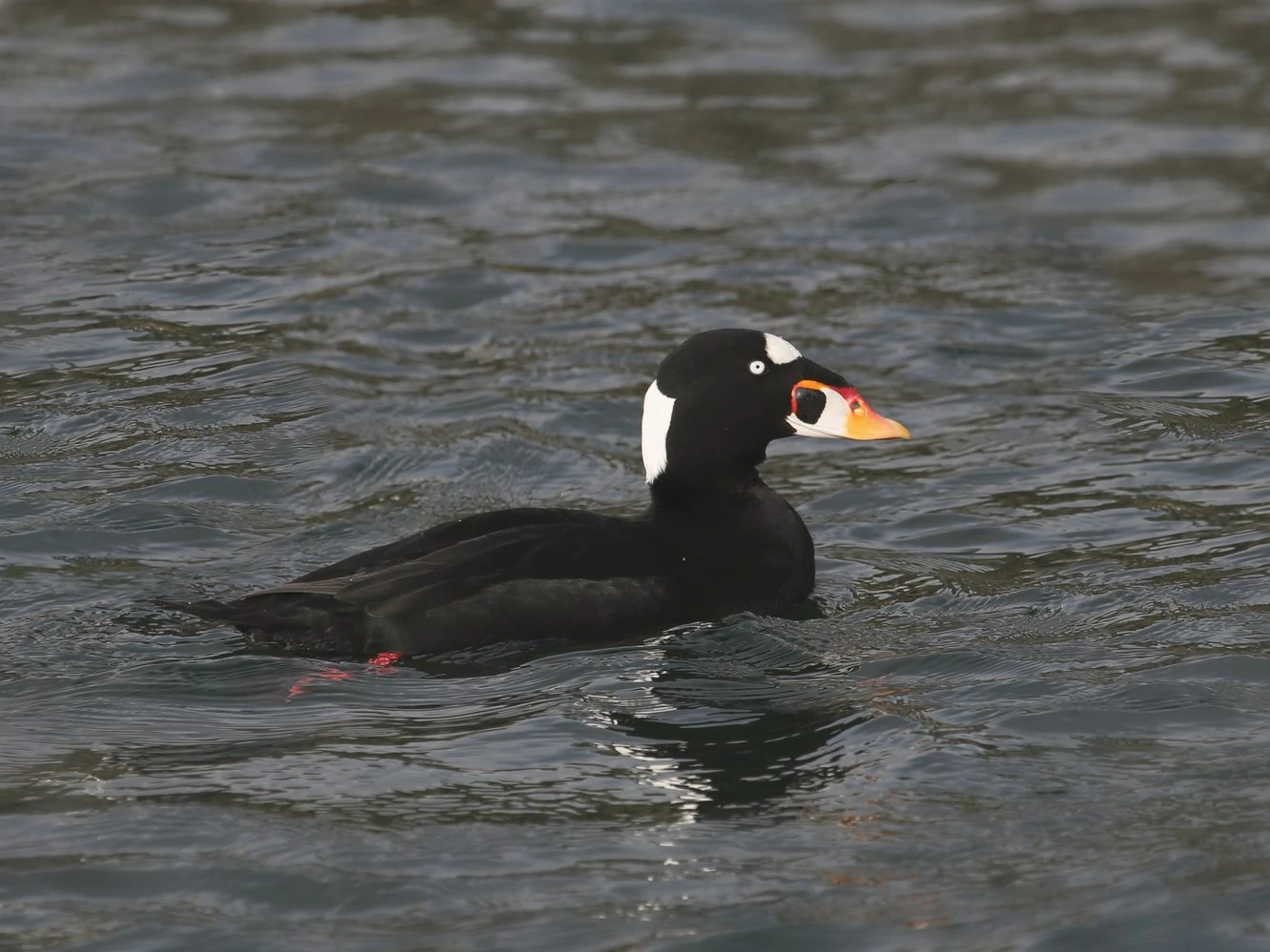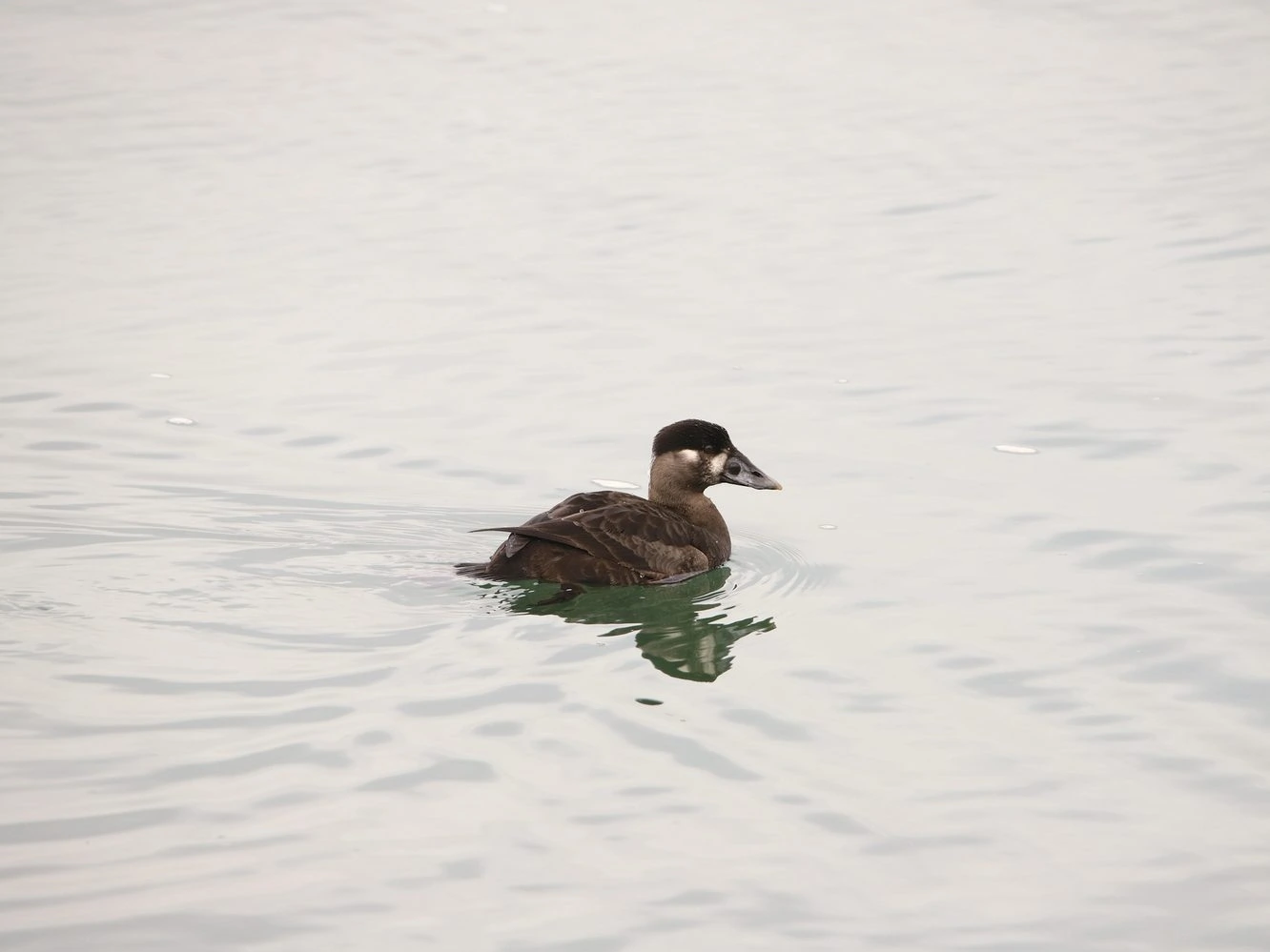 Male Surf Scoters are medium-sized birds that are sometimes called "old skunk-head coot" because of the distinct white patches on their forehead and nape that stand out against their black, velvety feathers.
Aside from these distinctive features, male surf scoters also have a large orange bill with white, red, and yellow patterns. At the base of the bill is a large, black spot. Their eyes are white.
Female Surf Scoters are mostly dark gray, but they have the white patch at the base of their bill and near the back of their eyes. They have the same bill as the male, except that theirs is smaller and dark gray.
Juveniles are brownish in color, have black eyes, and have the same coloring and shape of the bill as the males.
Melanitta perspicillata
Length: 17 – 21 in (43 – 53 cm)
Weight: 35.27 oz (1000 g)
Wingspan: 30 – 36 in (76 – 91 cm)
Range
Surf Scoters breed in northern Canada and Alaska before migrating to the US coasts and Canadian coasts.
Habitat And Diet
You can find Surf Scoters in forests near freshwater lakes during the breeding season. During their molting season, they prefer shallow bays, inlets, and estuaries, places that have a good source of food and lesser threats of predation. But, they are most likely on the ocean during winter.
Surf Scoters mostly get their food by diving underwater. They also adapt their foraging attempts depending on the abundance of food. For instance, they will feed on Pacific Herring eggs during their spawning since there is less effort but more food supply.
During the breeding period, they will find freshwater invertebrates and crustaceans.
Surf Scoter Calls:
Nests
Nests of Surf Scoters are usually well-concealed, built on the ground, under thick brush or low tree branches, and not always near water. The female digs a bowl-shaped depression on the ground and lines it with grass and down feathers.
She then lays around five to eight eggs which she incubates for about a month. In dense breeding areas, broods may get mixed up. 
Fun Fact:
Gulls often try to steal the prey that Surf Scoters catch from diving. That's why flocks frequently make synchronized dives and surfacing to make it difficult for other birds to steal from them.