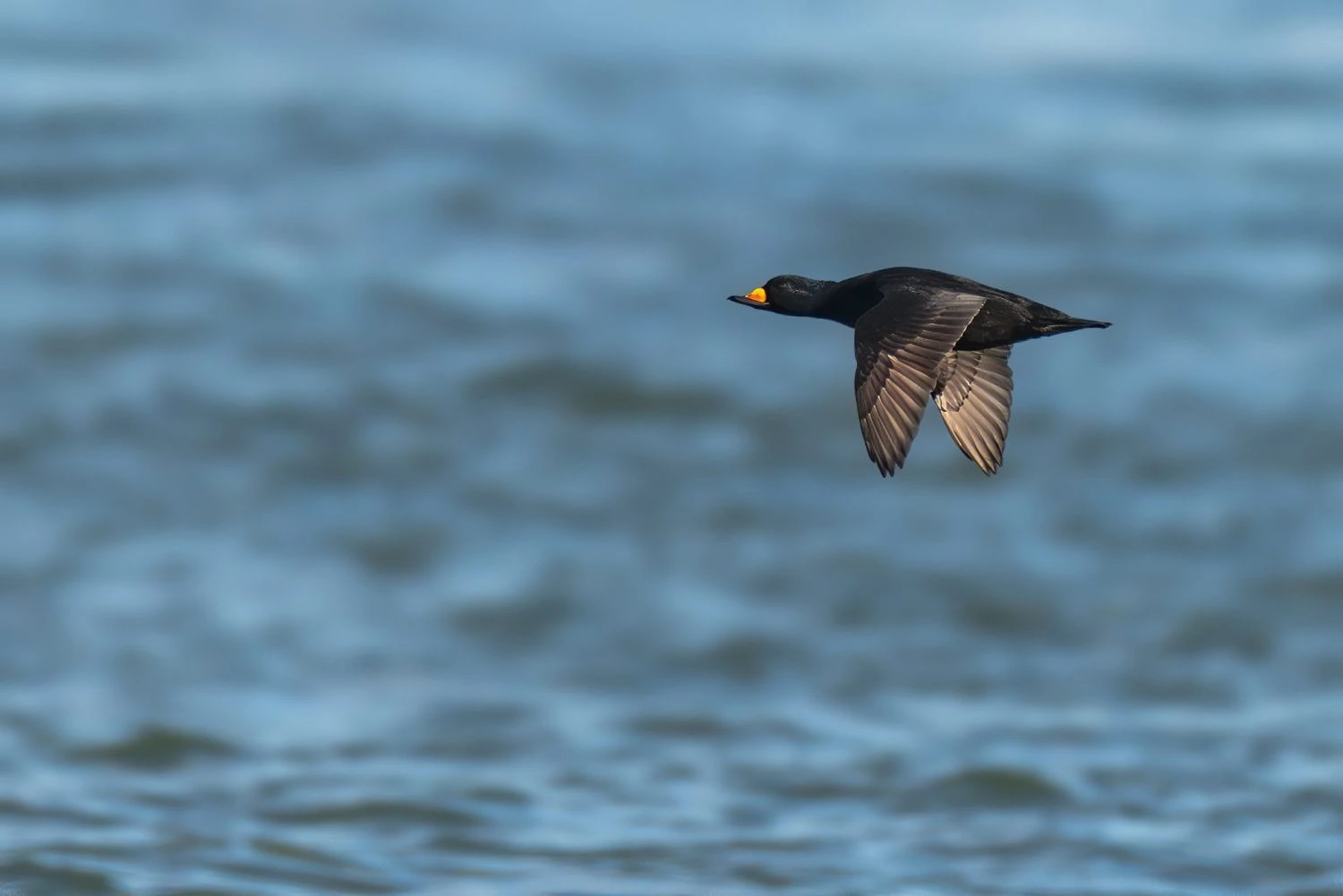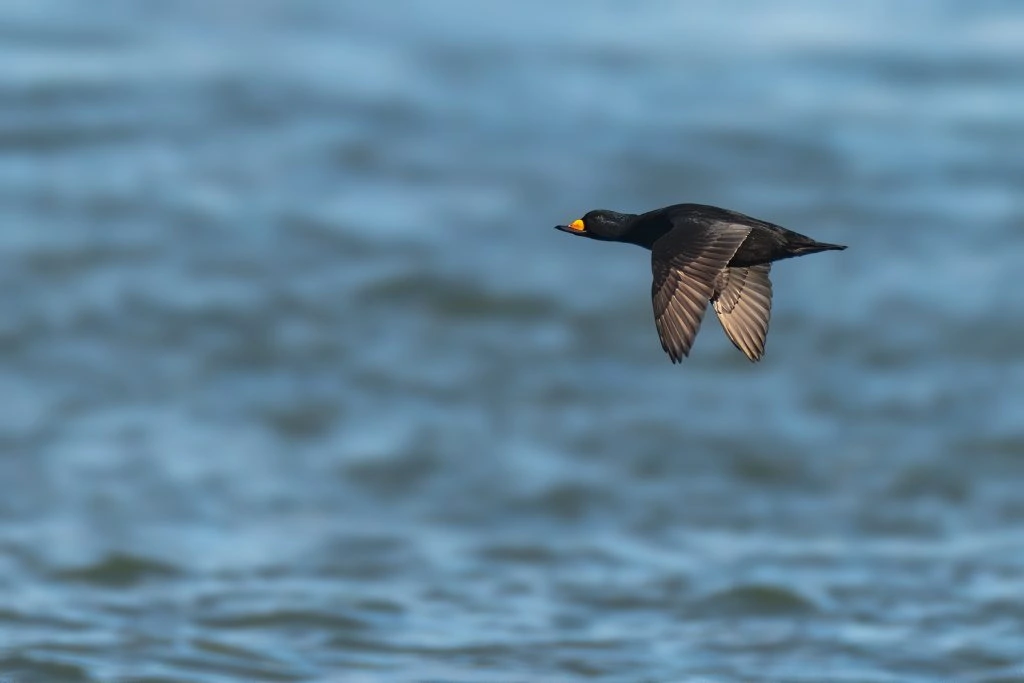 The Black Scoter is also called American Scoter. Male Black Scoters are aptly named because their whole bodies are velvety black, with the exception of a bright yellow patch at the base of their bills.
Female Black Scoters aren't black at all. They are brownish overall, with the lower half of their head paler than the rest of the body. Their cap is dark brown, and their bill is black.
Juveniles are a combination of both males and females. Their coloring and dark cap are like the females, but they also have the yellow knob at the base of their bill like the males.
Melanitta americana
Length: 17 – 21 in (43 – 53 cm)
Weight: 387.4 oz (1088 g)
Wingspan: 30 – 35 in (76 – 89 cm)
Range
Black Scoters breed in Canada and Alaska before migrating to coastal areas of the United States.
Habitat And Diet
You can find Black Scoters primarily in saltwater, particularly along rocky coastlines, during winter, or when migrating. They usually form large winter flocks with other scoter species. During the nesting period, they move to more sheltered habitats like ponds and small lakes with vegetation on the edges.
Black Scoters dive for shellfish and mollusks in oceans and bay coasts. They may occasionally eat crabs and shrimp, and other marine vegetation on top of shellfish and mollusks. When they're in freshwater, they eat a lot of insects and their larvae, fish eggs, and other vegetation.
Black Scoter Calls:
They are noisy birds that are easily identified in winter with the males' descending whistle.
Nests
Nests of Black Scoters are usually hidden in a rock crevice or on the ground sheltered by grass clumps. They are usually within a hundred feet of the water. The female makes a depression on the ground or on grass and lines it with her own feathers.
She will lay around eight to nine eggs and incubates them for about twenty-eight days. She will tend to them for about three weeks, after which they have to fend for themselves.
Fun Fact:
Tens of thousands of Black Scoters migrate south together, creating a fantastic spectacle.