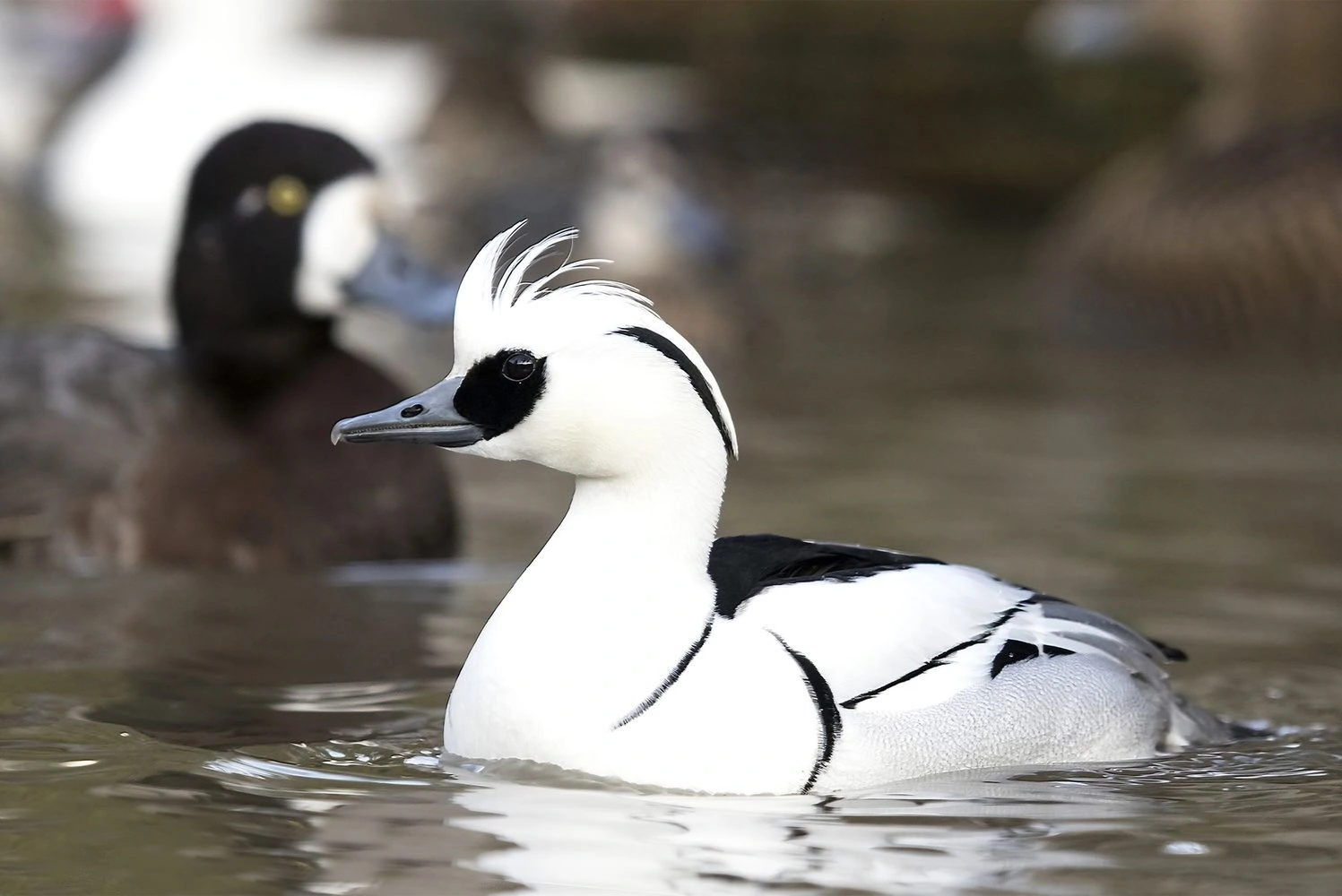 Smews are the only living members of the genus Mergellus. Male Smews are stunning since their feathers look like cracked ice. They are white overall, with a white crest and black patches and 'veins.'
Female Smews look nothing like the males and may even be mistaken for ruddy ducks. They have reddish heads with a white patch at the base of their hooked and serrated bills, white throats, dark gray backs, and lighter gray breasts and bellies with a scaled pattern.
Mergellus albellus
Length: 14.5 – 17 in (37 – 43 cm)
Weight: 22.4 oz (635 g)
Wingspan: 24 – 26 in (61 – 66 cm)
Range
Smews are usually found in Eurasia, but they wander into North America.
Habitat And Diet
You can find Smews around fish-rich lakes and slow-moving rivers. During the breeding season, Smews will head to forests with pine trees that are near the same water regions.
Smews dive and pursue their prey underwater, such as insects and small fish.
Smew Calls:
Nests
Nests of Smews are normally found in tree holes or tree cavities, such as old woodpecker nests. The female will simply line the interior with down and lay anywhere from six to nine eggs. She will incubate them for about a month.
Fun Fact:
The term "smew" has been used since the 17th Century, but no one actually knows how it came to be. It was most likely derived from "smee," a dialectal term for "wild duck."