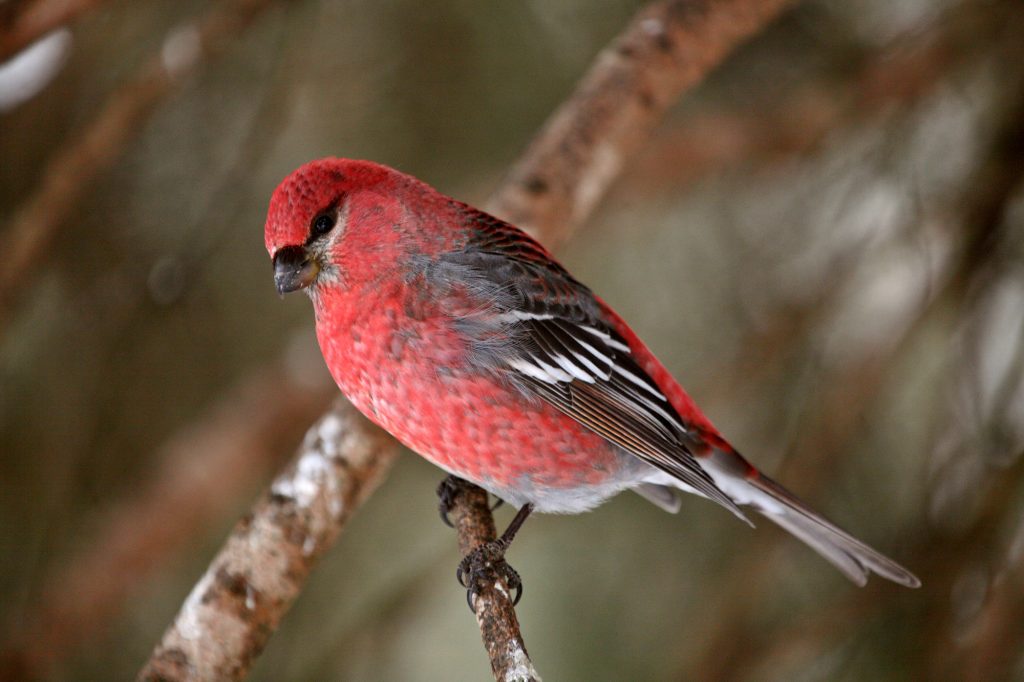 Red Crossbill males are red birds with darker wings and tails. Females are yellow and brown. Their beaks are an unusual twisted shape that crosses when closed. They have notched tails. Juveniles are browner in color.
Loxia curvirostra
Length: 5.5-6.5 in (14-17 cm)
Weight: 1.4 oz (40 g)
Wingspan: 10-10.75 in (25-27 cm)
Range
Red Crossbills live year-round in northern and western states and winter in eastern states if cone crops are poor.
Habitat And Diet
You can find Red Crossbills mainly in coniferous forests but also along roadsides consuming grit in the mornings. They feed on conifer seeds and forage in flocks from tree to tree, even breaking unopened cones with their powerful beaks.
Red Crossbill Song:
Nests
Nests of Red Crossbills are found near the end of a pine tree. They are shallow saucers made of bark, grass, and roots and lined with moss and plants. The female lays three to four eggs that take as long as eighteen days to hatch.
Attract Red Crossbills
Attract them to your backyards with Safflower, Apple Slices, Suet, Millet, Peanut Kernels, and fruits.
Fun Fact:
Red Crossbills have different types of beaks and utter different flight calls. Birds with the same type of crossbill flock together and recognize each other's flight calls.