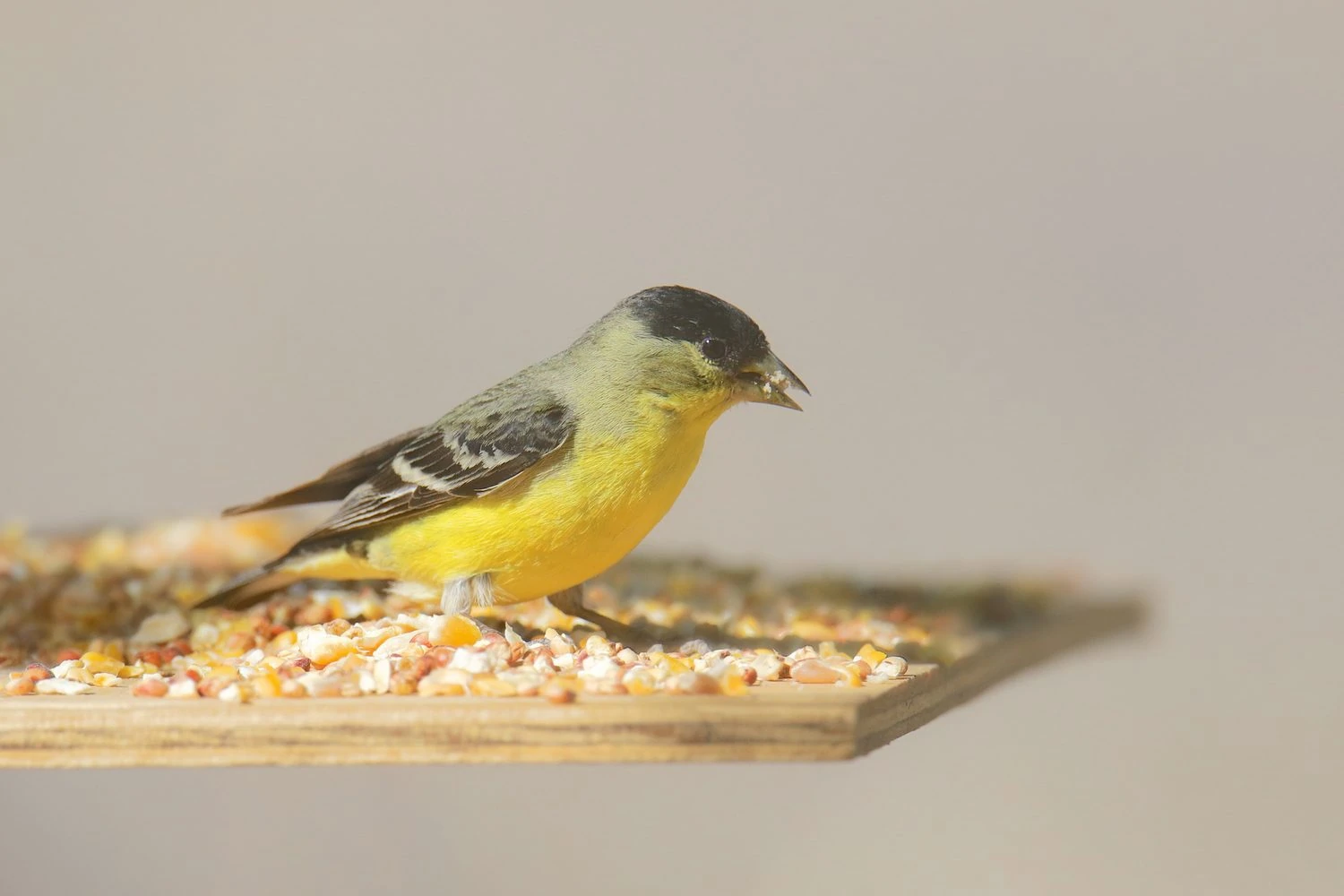 Lesser Goldfinches are tiny bright yellow and black songbirds with long pointed wings and short notched tails. Females have olive backs and are more dull yellow underneath.
Spinus psaltria
Length: 3.5-4.3 in (9-11 cm)
Weight: 0.3-0.4 oz (8-11.5 g)
Wingspan: 5.9-7.9 in (15-20 cm)
Range
Lesser Goldfinches live in the southwestern US states and the West Coast all year, but those that breed in the interior of western US states migrate for winter.
Habitat And Diet
You can find Lesser Goldfinches in large flocks in open habitats, including thickets, weedy fields, forest clearings, parks, and gardens. They forage for seeds, especially sunflower seeds, but also fruits from elderberry, coffeeberry, and buds from cottonwoods, willows, sycamores, and alders.
Lesser Goldfinch Call/Song:
Nests
Nests of Lesser Goldfinches are built in a tree or a low bush. The female uses twigs, barks, leaves, and rootlets to make the nest for her three to six eggs. She will incubate them for as long as twelve days until they hatch.
Attract Lesser Goldfinches
Attract them to your backyards with sunflower seeds and nyjer in tube feeders or platform feeders.
Fun Fact:
The Lesser Goldfinch is named as such because it's the smallest Goldfinch.