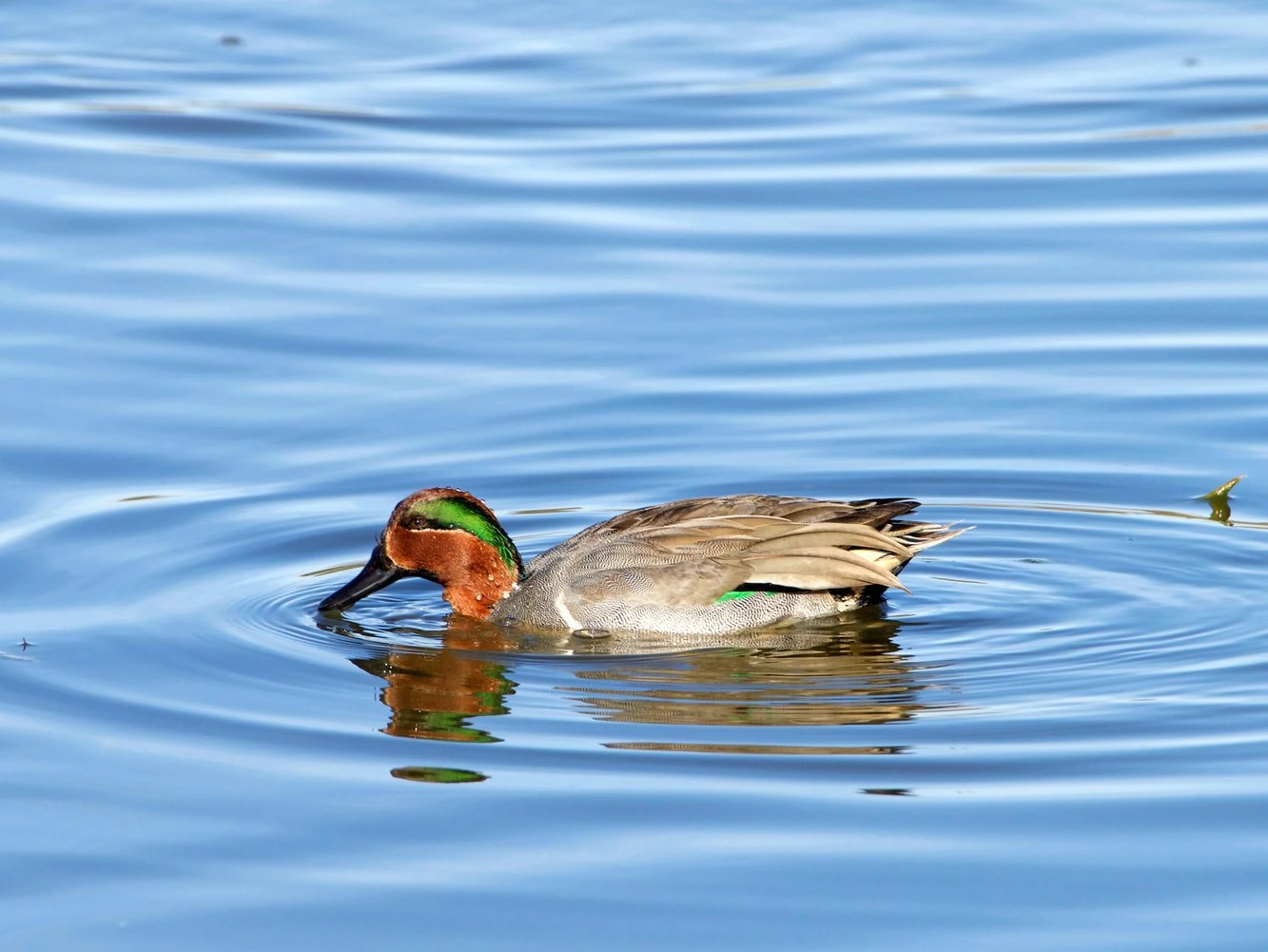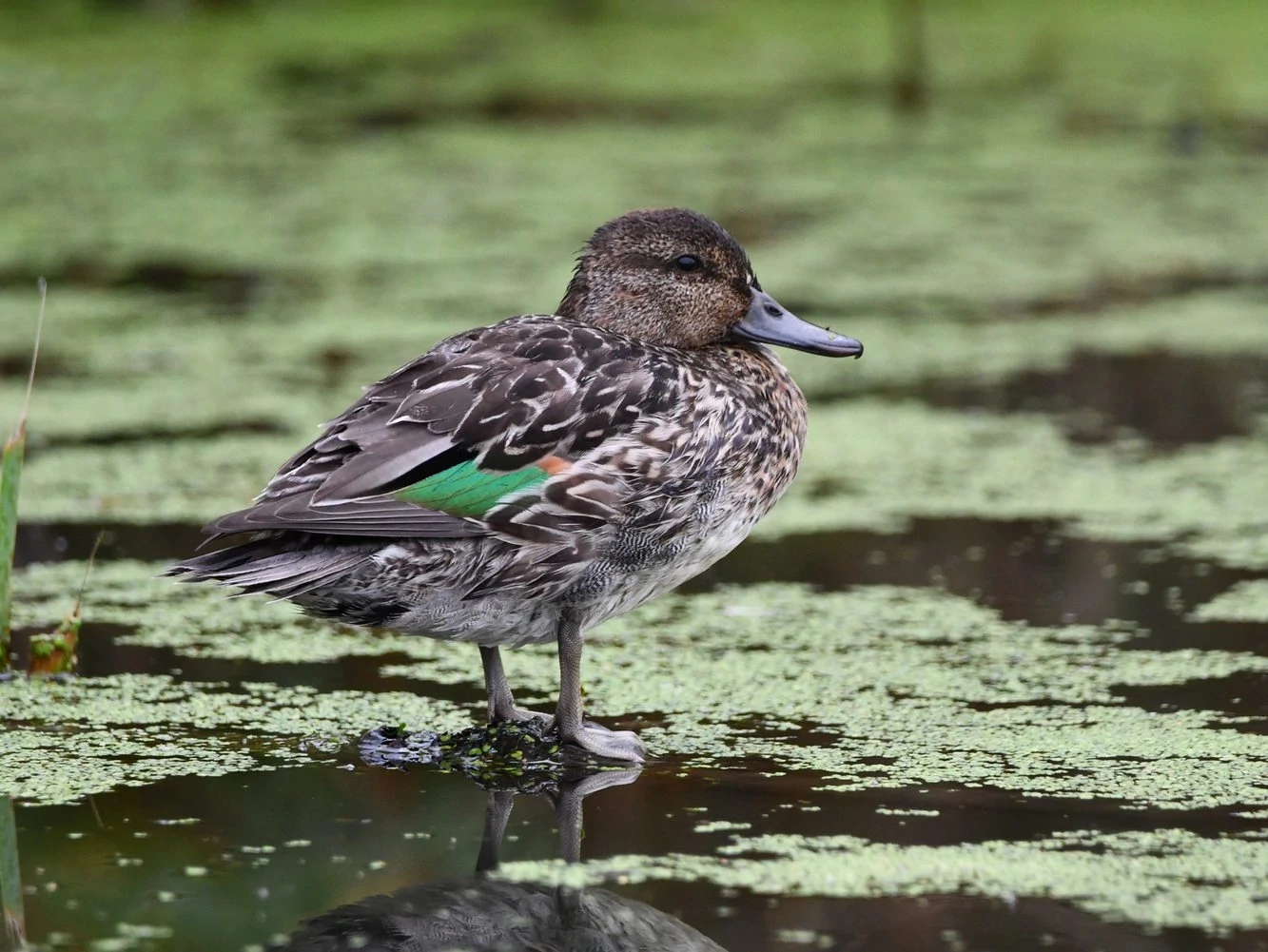 Green-winged Teals are small dabbling ducks. Males have a green stripe along the sides of their heads. The rest of their heads are brown, and they have grayish bodies.
Females are brown with a yellow streak along the tail. Both males and females have a green wing patch.
Anas crecca
Length: 12.2 – 15.3 in (31 – 39 cm)
Weight: 4.9 – 17.6 oz (140 – 500 g)
Wingspan: 20.5 – 23.2 in (52 – 59 cm)
Range
Most Green-winged Teals migrate from breeding grounds in Alaska, Canada, and northern US states to the southern US states and the Pacific Coast. However, some ducks remain around the Rocky Mountains all year.
Habitat And Diet
You can find Green-winged Teals on flooded ground and shallow ponds in large flocks of up to 50 thousand. They feed on invertebrates and seeds.
Nests of Green-winged Teals are on the ground in dense cover such as grass or thickets.
Green-winged Teal Calls:
Male Green-winged Teals whistle and chatter, and females have a high-pitched quack.
Nests
Nests of Green-winged Teals are on the ground in meadows and grasslands and near water. They lay up to nine eggs, which take around three weeks to hatch. The ducklings are ready to leave the nest almost immediately.
Fun Fact:
Green-winged Teals don't need to run across the surface of the water to take off. They can fly straight away as they are so agile.