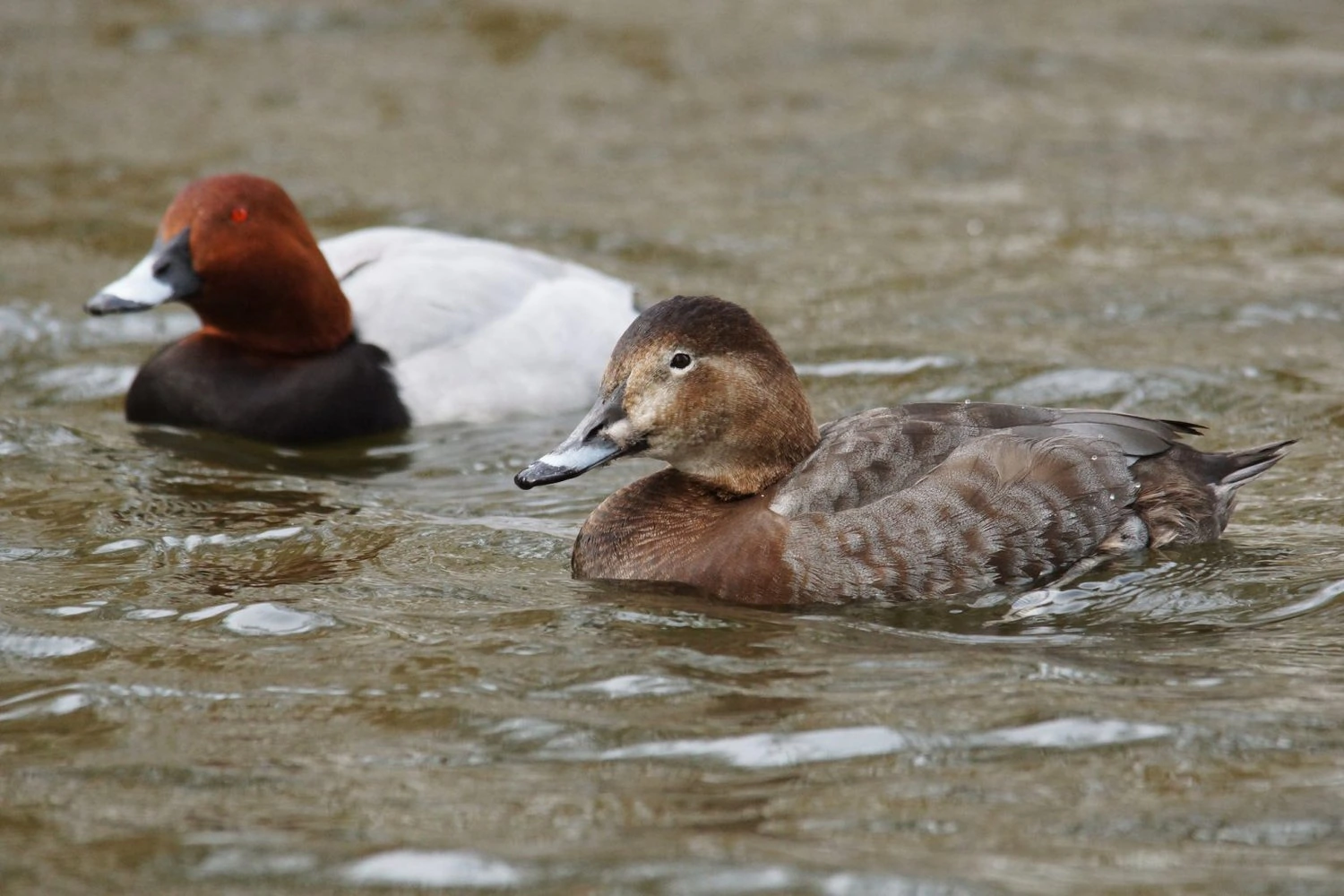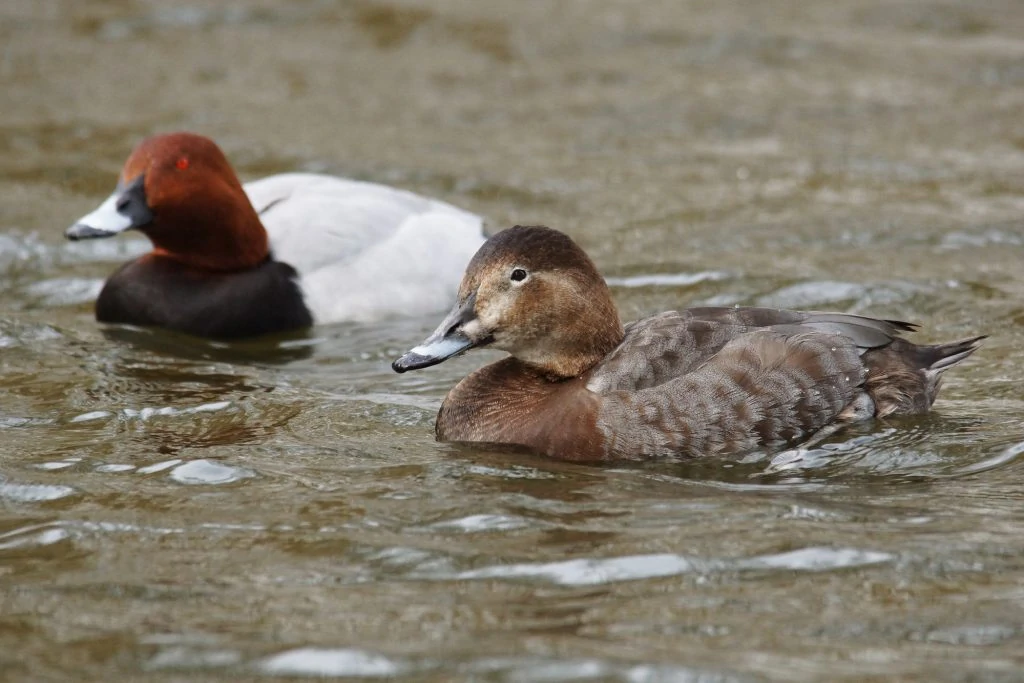 Common Pochards are medium-sized, elegant-looking birds. Males have bold, red heads and throats, long black bills with a gray band in the middle, black bellies, white backs and flanks, and black tails. They also have red eyes.
Females are less striking, but their pattern combinations are stunning. They are mostly brown and have a scalloped pattern, gray-brown colored backs, and flanks. They do share the same long, black bill with the gray band as the males.
Aythya ferina
Length: 16.5 – 23 in (42 – 58 cm)
Weight: 28.8 oz (816 g)
Wingspan: 29 – 35 in (74 – 89 cm)
Range
Common Pochards are usually found in Eurasia and Africa, but they occasionally wander into Alaska.
Habitat And Diet
You can find Common Pochards in different types of water habitats, like lakes, reservoirs and hardly-moving rivers, and marshes. They prefer areas with dense vegetation along the shoreline and a water depth that's suitable for diving.
They may also be occasionally found in brackish water areas, but they much prefer freshwater habitats. 
Common Pochards dive and swim underwater for food. They may keep their head underwater while feeding on seeds, stems, leaves, and roots of aquatic plants. They may also eat algae and aquatic insects, mollusks, small fish, and crustaceans.
Common Pochard Calls:
Nests
Nests of Common Pochards are shallow depressions concealed in thick vegetation on the ground, built out of grass stems and feathers, and very close to water. The female lays six to twelve eggs that she incubates for twenty-five days.
Fun Fact:
Male Common Pochards look very similar to Redheads. The difference lies in the color of their eyes. Male Common Pochards have red eyes while Redheads have yellow eyes.