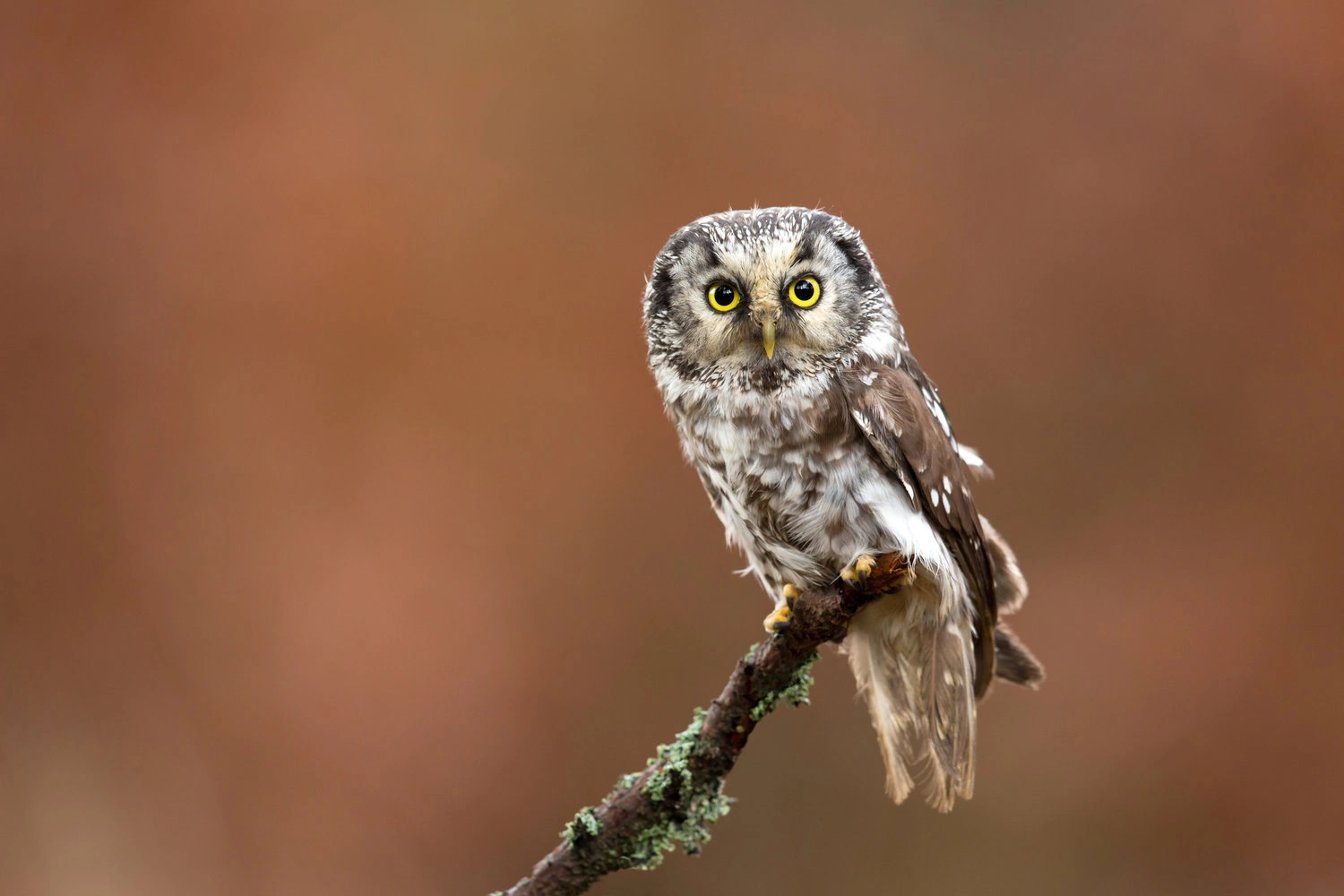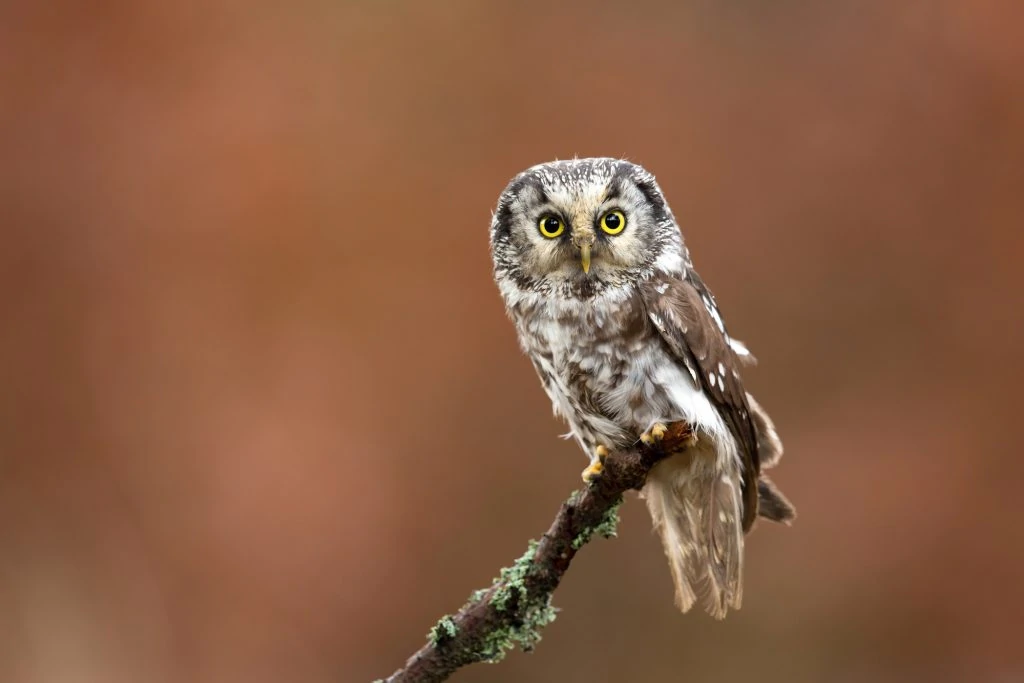 The Boreal Owl is a rather small owl with a large square head.
Adult Boreal Owls are generally brown. They have white spots on their heads and back. Their faces are grayish or whitish, bordered by black or brown.
They have bright, yellow eyes and light yellow beaks. Their bellies are white but with vertical, brown streaking.
Adults look similar, but females are heavier. Juveniles are chocolate brown, and they don't have white spots on the crown and back.
Aegolius funereus
Length: 9 – 10 in (23 – 25 cm)
Weight: 3.6 oz (102 g)
Wingspan: 20 – 26 in (51 – 66 cm)
Range
Boreal Owls do not migrate and predominantly live in Canada and northwestern US states.
Habitat And Diet
You can find Boreal Owls, as their name suggests, in the boreal or northern coniferous forests of North America.
They normally live in forests or high-elevation mountains with spruce, aspen, poplar, birch, and fir trees.
Boreal Owls are night-hunters, but in some areas, like those where nights are short, they have no choice but to hunt in daylight.
They hunt small mammals, birds, and insects, waiting from their perches and attacking them with their talons. They normally feed on voles, mice, shrews, bats, frogs, and squirrels.
Boreal Owl Calls:
Male Boreal Owls sing a series of whistled toots. They also make short calls.
Nests
Nests of Boreal Owls are made by males, and then females choose from among the nest sites that he shows her. These nests are often old woodpeckers' holes. 
The female lays three to seven eggs and starts incubating them after the 2nd egg is laid for around a month. The male brings food to the female all throughout the nesting period.
Attracting Boreal Owls
Attracting them to your backyard is possible with nest boxes as will often use them in the absence of natural cavities in trees. 
Fun Fact:
One ear opening of Boreal Owls is much higher than the other to help them judge the distance and height of sound to find prey.