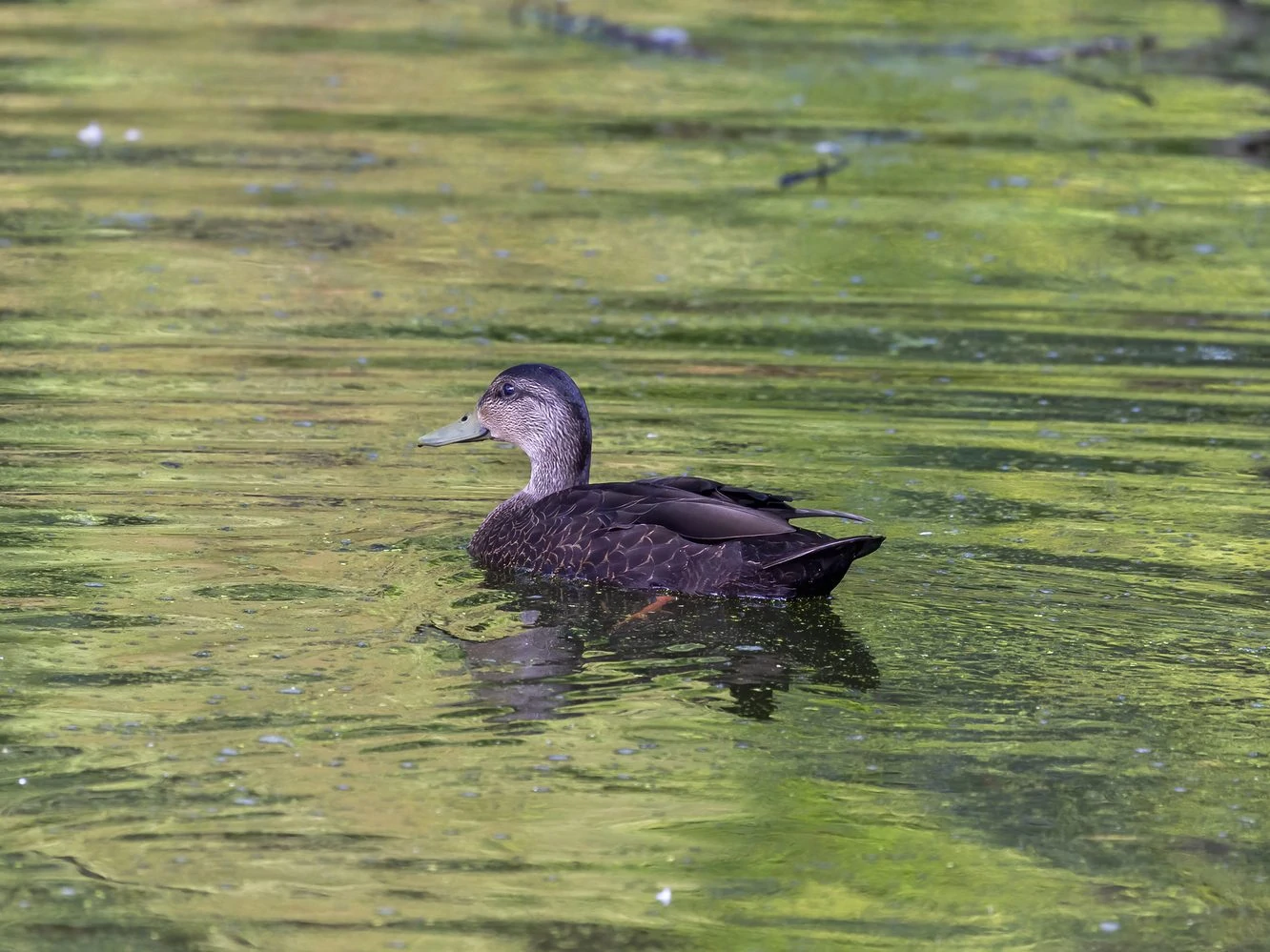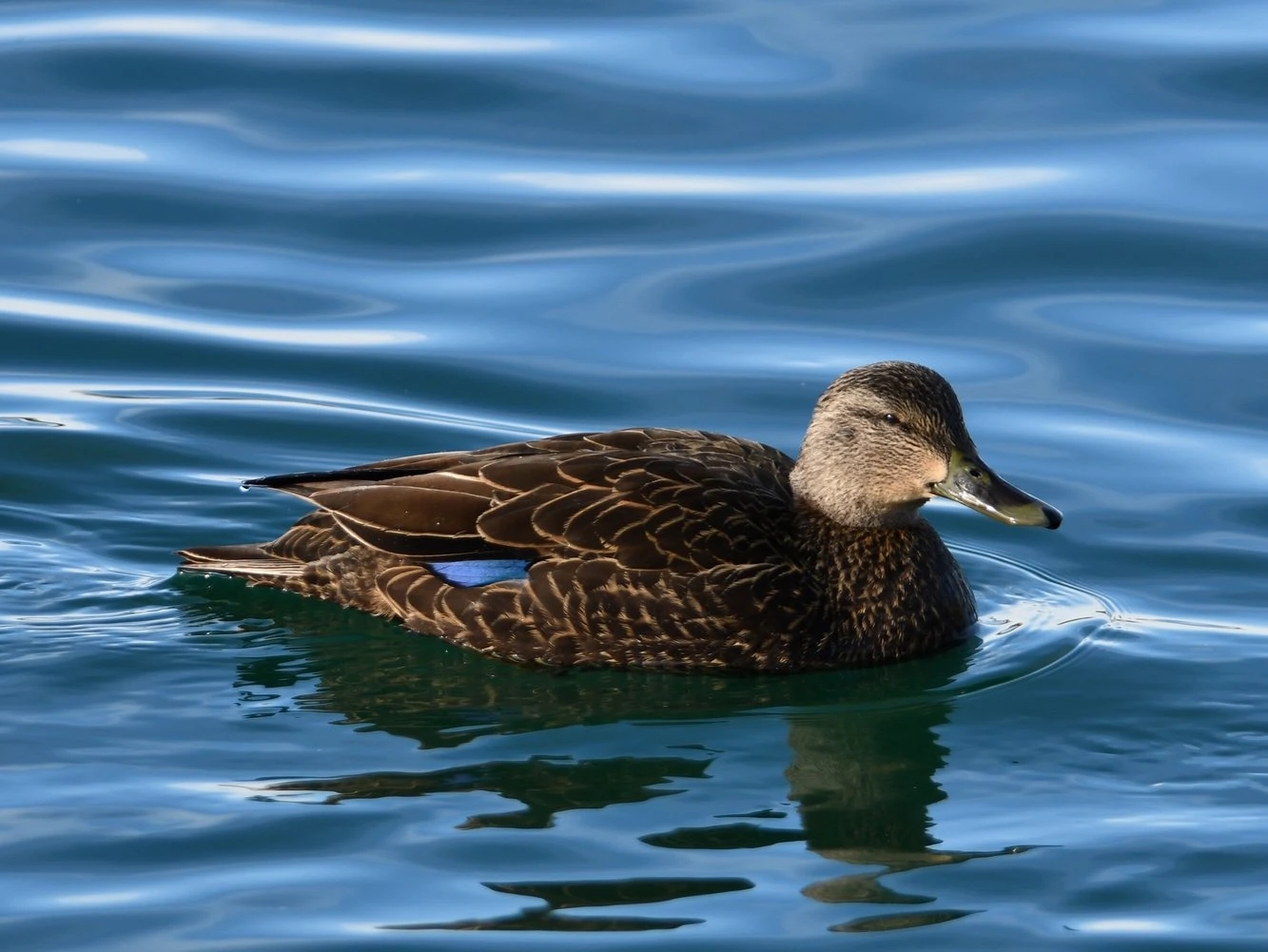 American Black Ducks are large, heavy ducks from the Anas family. They're quite possibly the heaviest ducks in the species. Males and females have the same dark brown bodies and pale brown heads.
Males have a yellow bill, and females have an olive one. The only bright colors on their bodies are the blue-purple patch on their wings and their red-orange legs.
Anas rubripes
Length: 19 – 23 in (48 – 58 cm)
Weight: 49.6 oz (1406 g)
Wingspan: 33 – 36 in (84 – 91 cm)
Range
American Black Ducks are found in eastern regions. They breed in eastern Canada and spend the winter in eastern US states. Some remain all year in northeastern US states.
Habitat And Diet
You can find American Black Ducks in many different habitats. Ordinarily, they inhabit salt marshes, lakes, ponds, and estuaries. They are also seen in forested swamps, beaver ponds, agricultural fields, and flooded woods.
Also, they may reside in tidal marshes, and when they want to hide from hunters, they stay on conservation land.
American Black Ducks can look for food on both land and water. Aside from dabbling, they also graze on the land. They eat aquatic vegetation, animals like snails, insects, mussels, small fish, grasses, and seeds from fields.
American Black Duck Calls:
Male American Black ducks have a more reedy call than the females' loud quack.
Female American Black Duck
Nests
Nests of American Black Ducks usually have six to fourteen eggs that both parents care for. However, the male will leave the responsibility to the female when they reach the 2nd half of the incubation period.
Incubation usually takes twenty-six days, and the newly-hatched chicks are brought to the water to learn to forage for food. It takes another six weeks for the young to learn how to fly.
Fun Fact:
11,000-year-old fossils of American Black Ducks have been discovered in Florida and Georgia.