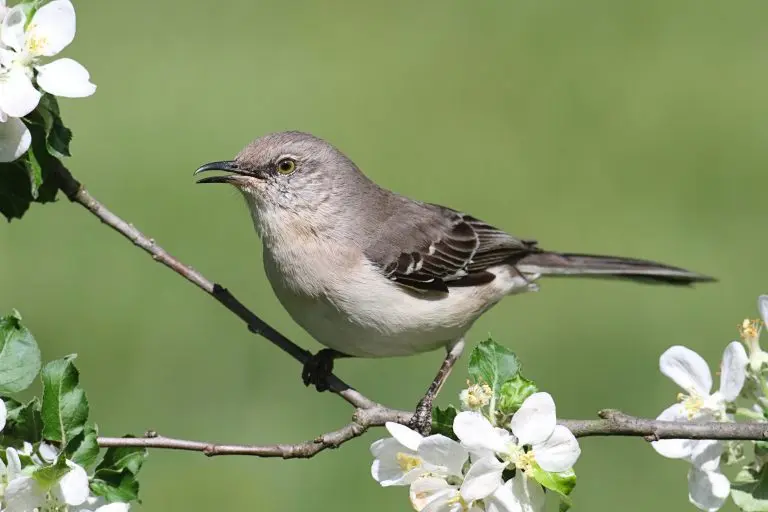 Northern Mockingbirds are medium-sized songbirds with small heads and long tails. They are a gray-brown color and slightly paler on the underside than their back, and they have two white wingbars visible in flight.
Mimus polyglottos
Length: 8.3-10.2 in (21-26 cm)
Weight: 1.6-2.0 oz (45-58 g)
Wingspan: 12.2-13.8 in (31-35 cm)
Range
Northern Mockingbirds do not migrate and can be spotted across the lower 48 and southern Canada.
Habitat And Diet
They are usually seen alone or in pairs and aggressively defend their territory. A male mockingbird can learn around 200 songs in its life, copying other birds' songs, and they can sing all through the day and into the night.
Northern Mockingbird Call/Song:
Nests
Attract more Northern Mockingbirds to your backyard by planting fruiting trees or bushes, including hawthorns, mulberries, and blackberry brambles. They don't often visit feeders, but they will come to open lawn areas.