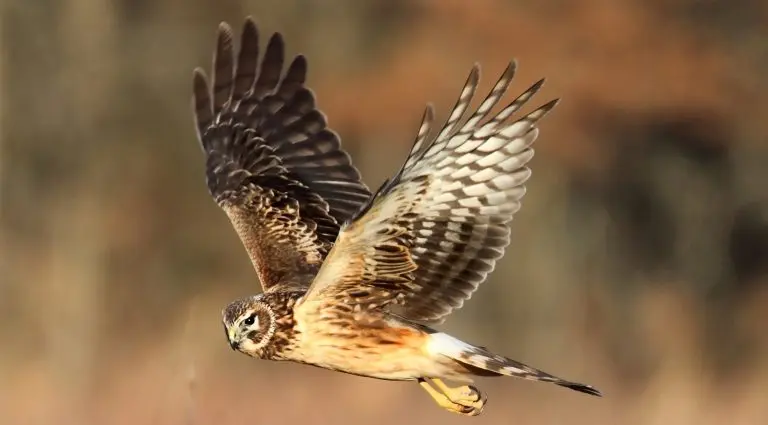 Northern Harriers are slender with long broad wings and are between the size of a crow and a goose. They often fly with the tips of their wings higher than their bodies in a v-shape.
Females are brown, and males are gray above and white below, and they have a white rump patch.
Length: 18.1-19.7 in (46-50 cm)
Weight: 10.6-26.5 oz (300-750 g)
Wingspan: 40.2-46.5 in (102-118 cm)
Range
Northern Harriers that breed in Alaska, Canada, the northern Great Plains, and the Northeast before migrating south for the winter to southern states, Mexico and Central America. Those in the middle of the range remain all year.
Habitat And Diet
This slim, longed-tailed hawk can be seen gliding low over grassland or marshes.
Northern Harriers mostly eat small mammals and small birds.
Northern Harriers Call:
Nests
They nest on the ground in dense vegetation such as reeds, willows, or brushtails. They lay 4-5 dull white eggs.