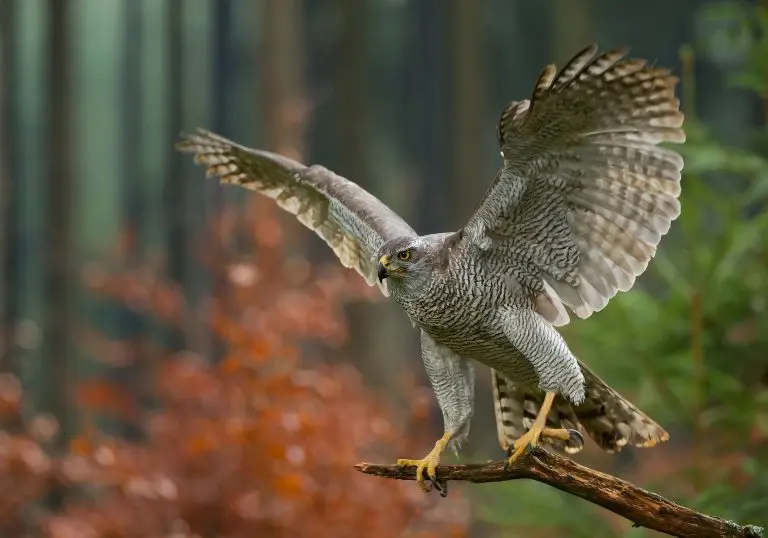 Northern Goshawks are the bigger and fiercer relative of the Sharp-shinned and Cooper's Hawks. They are mostly gray with short, broad wings and a long tail and have a white stripe over their yellow eyes.
Length: 20.9-25.2 in (53-64 cm)
Weight: 22.3-48.1 oz (631-1364 g)
Wingspan: 40.5-46.1 in (103-117 cm)
Range
Northern Goshawks are resident in Alaska, Canada, and the mountainous west. Some younger birds may migrate to Central States during the winter.
Habitat And Diet
They live in large forests, so they are hard to find, especially as they are very secretive and can be aggressive if you get too close to a nest.
Northern Goshawks live in large tracks of mostly coniferous or mixed forests. They watch for prey on high perches and mostly eat medium-sized birds and small mammals.
Northern Goshawks Call:
Nests
Northern Goshawks prepare up to eight nests and lay between 2-4 bluish-white eggs.