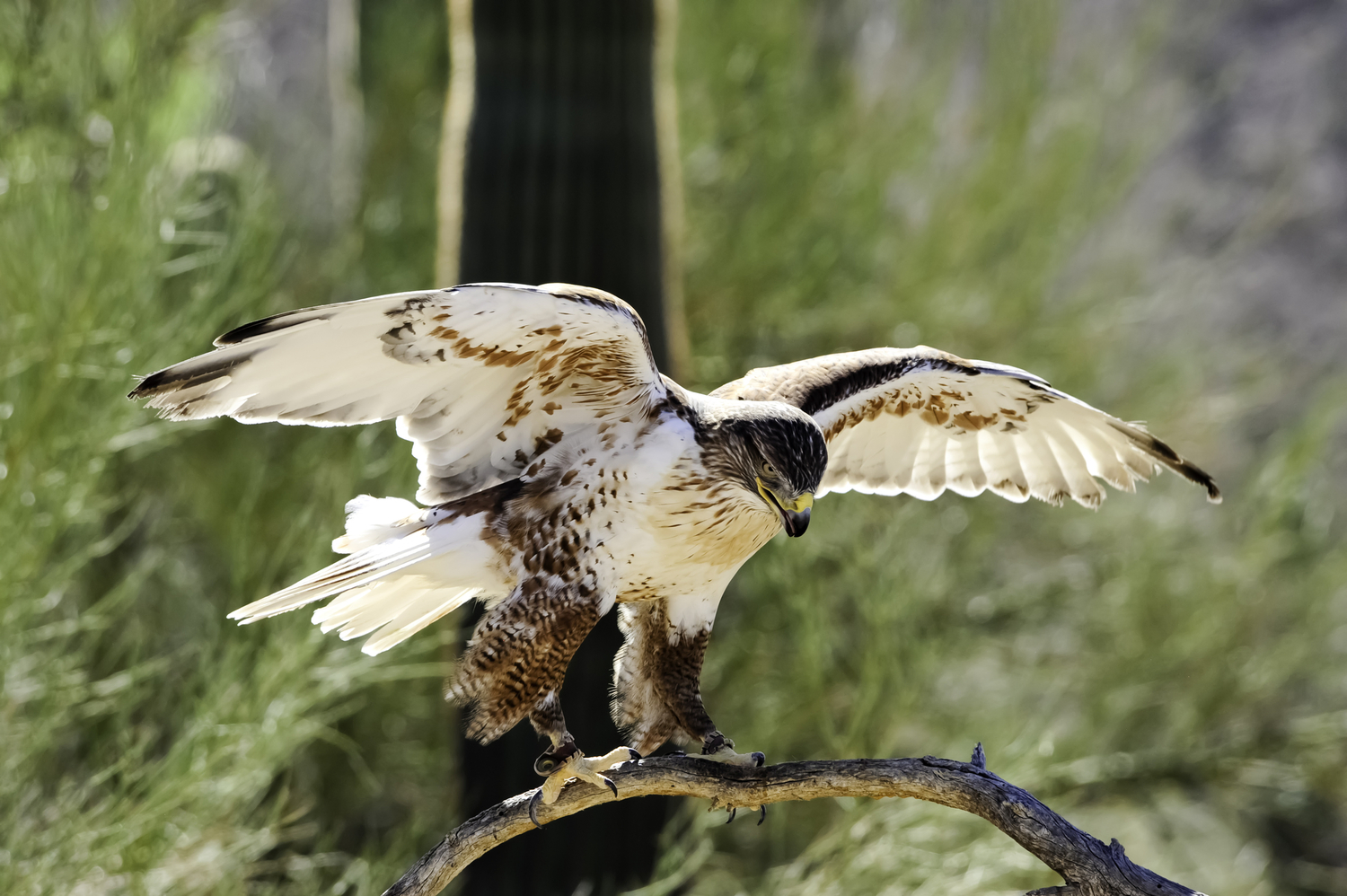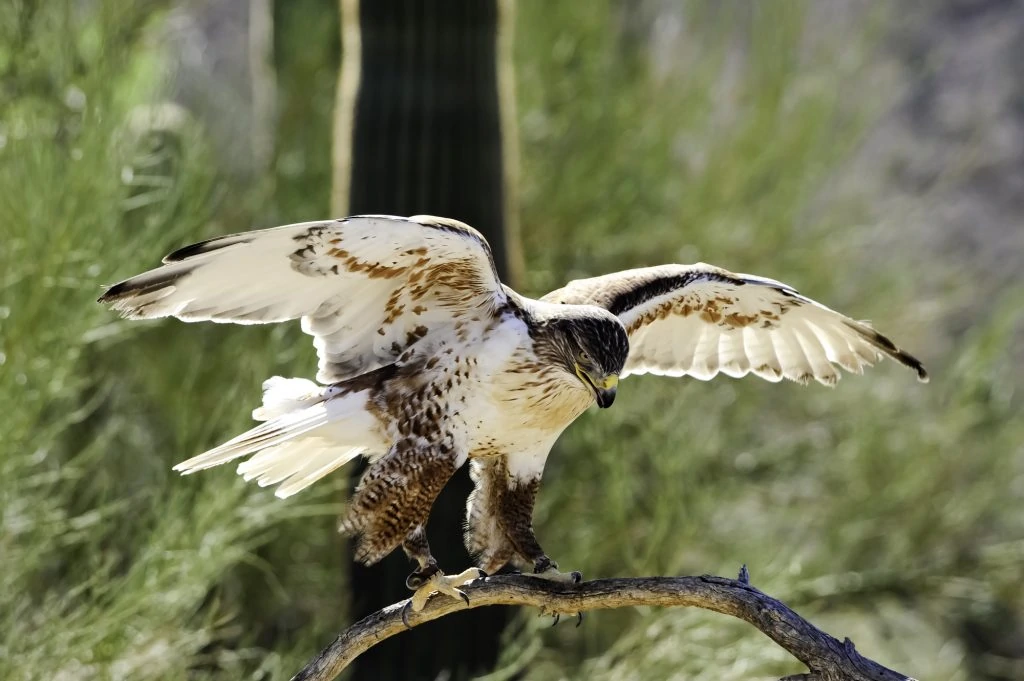 Ferruginous Hawks are the largest hawks in North America. They have large heads and long wings. To make identification harder, they come in a light and a dark morph, which can vary quite considerably in their color pattern.
The more common light morph Ferruginous Hawks are white underneath on the wings, belly, and head. Their backs and the upper side of the wings are rusty brown, and they have darker legs. Immature light morphs have more brown spotting on the belly and legs.
Dark morphs are much rarer, and they have brown bellies and under the wings, except for white flight feathers on the wingtips and tail.
Length: 22.1-27.2 in (56-69 cm)
Weight: 34.5-73.2 oz (977-2074 g)
Wingspan: 52.4-55.9 in (133-142 cm)
Range
Ferruginous Hawks are another species of hawk that lives in the open country of the West. They breed as far north as Southern Canada and down to Nevada and Utah. In winter, they move short distances to southern US states and Mexico. Some birds may remain residents all year in the middle of their range.
Habitat And Diet
You can spot Ferruginous Hawks in grassland and shrublands in the low country. They do not cross the Rockies, even when migrating. Small mammals make up the majority of their diet, and depending on what is available, they eat jackrabbits and cottontail rabbits in The West and ground squirrels and prairie dogs in The East.
They are daytime hunters and hunt both on the wing and by perching or even hunting on the ground.
Ferruginous Hawk Call:
Nests
Their nests are very large and can measure 3 feet high and 3 feet across, and they can lay up to 8 eggs.