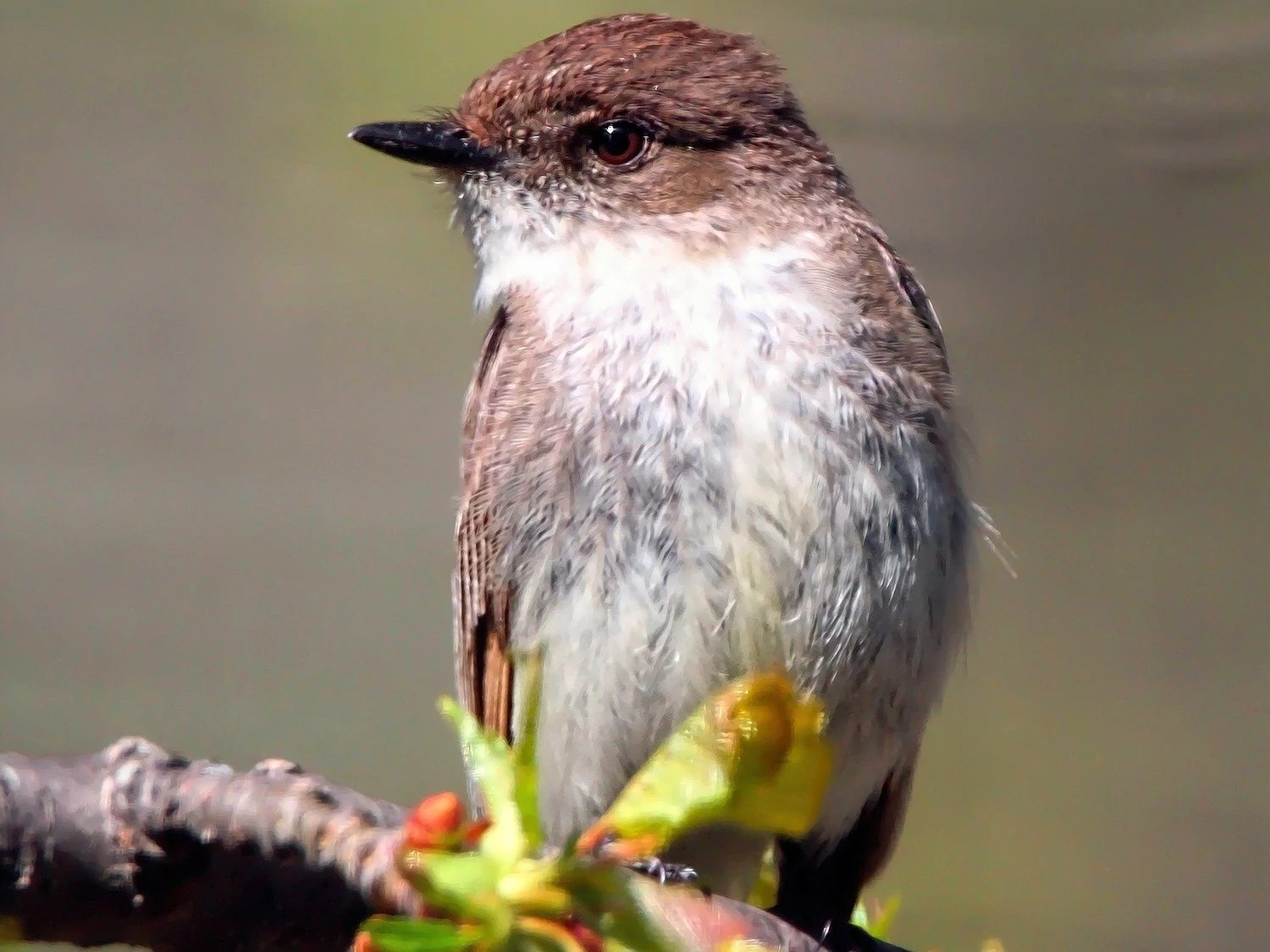 Eastern Phoebes are plump songbirds that are grayish-brown on the back and whitish underneath and with a darker head.
Sayornis phoebe
Length: 5.5-6.7 in (14-17 cm)
Weight: 0.6-0.7 oz (16-21 g)
Wingspan: 10.2-11.0 in (26-28 cm)
Range
Eastern Phoebes are migratory birds, breeding across northeastern and central US states and into Canada before migrating to southeastern US states and Mexico for winter. Some birds may remain all year towards the south of their range.
Habitat And Diet
Eastern Phoebes tend to be found alone in quiet woodland, wagging their tails from low perches rather than in pairs or flocks.
As they are flycatchers, flying insects make up the most of their diet, but they will also eat spiders and other insects, small fruit, and seeds.
Eastern Phoebe Song:
Nests
They often nest on bridges and barns or houses, making a nest out of mud and grass.
Attract Eastern Phoebes
Attract them to your backyard by putting up a nest box or native plants that produce berries.