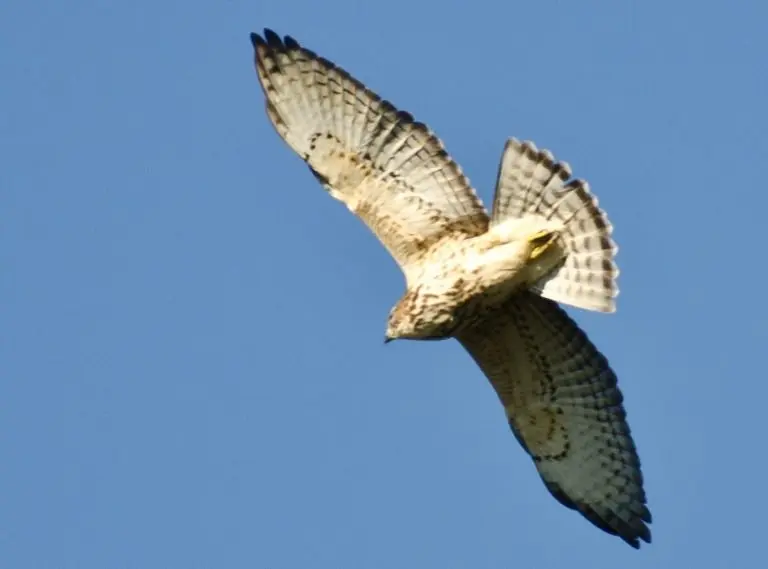 The Broad-winged Hawk is a compact, stocky bird between the size of a crow and a goose. They have reddish-brown heads, barred breasts, and narrowly banded short square tails.
Length: 13.4-17.3 in (34-44 cm)
Weight: 9.3-19.8 oz (265-560 g)
Wingspan: 31.9-39.4 in (81-100 cm)
Range
Broad-winged Hawks breed in the Eastern US and Canada before migrating in large numbers to Central, and South America in a swirling flock called a kettle. As a result, the migration in the fall is often the best chance to see them.
Habitat And Diet
Hunting from a perch, often on the edge of woods or water, these hawks eat small mammals, frogs, snakes, and even young turtles.
Broad-winged Hawks Call:
Nests
The Broad-winged Hawk often reuses the nest of another animal, such as a crow or squirrel, and lays 2-3 whitish eggs.