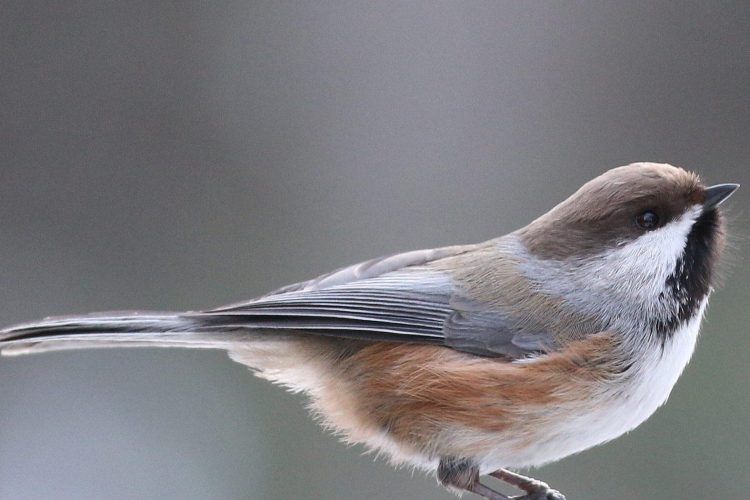 Boreal Chickadees are tiny grayish-brown songbirds with a dark brown cap, small black bib, cinnamon sides, and white underneath and on the cheeks.
Poecile hudsonicus
Length: 4.9-5.5 in (12.5-14 cm)
Weight: 0.3-0.4 oz (7-12.4 g)
Range
Boreal Chickadees live in Canada and Alaska and may appear in northern US states.
Habitat And Diet
You can find Boreal Chickadees mostly in coniferous forests, often near water, but also can be found in deciduous or mixed forests. They feed on seeds and insects from the upper areas of the canopy and will readily visit feeders.
Boreal Chickadee Call:
Nests
Nests of Boreal Chickadees are usually in dead trees, and the hole is made by the female. Moss and bark are used to line the cavity, and then softer material such as hair and feathers is added. They lay up to nine eggs, which take just over two weeks to hatch.
Attract Boreal Chickadees
Attract them to your backyard with Black oil sunflower seeds, nyjer seeds, suet, peanuts, and mealworms on most types of feeders.  Also, put up a nesting box to attract a mating pair.
Fun Fact:
Boreal Chickadees will store seeds and insects for the long and harsh winter.