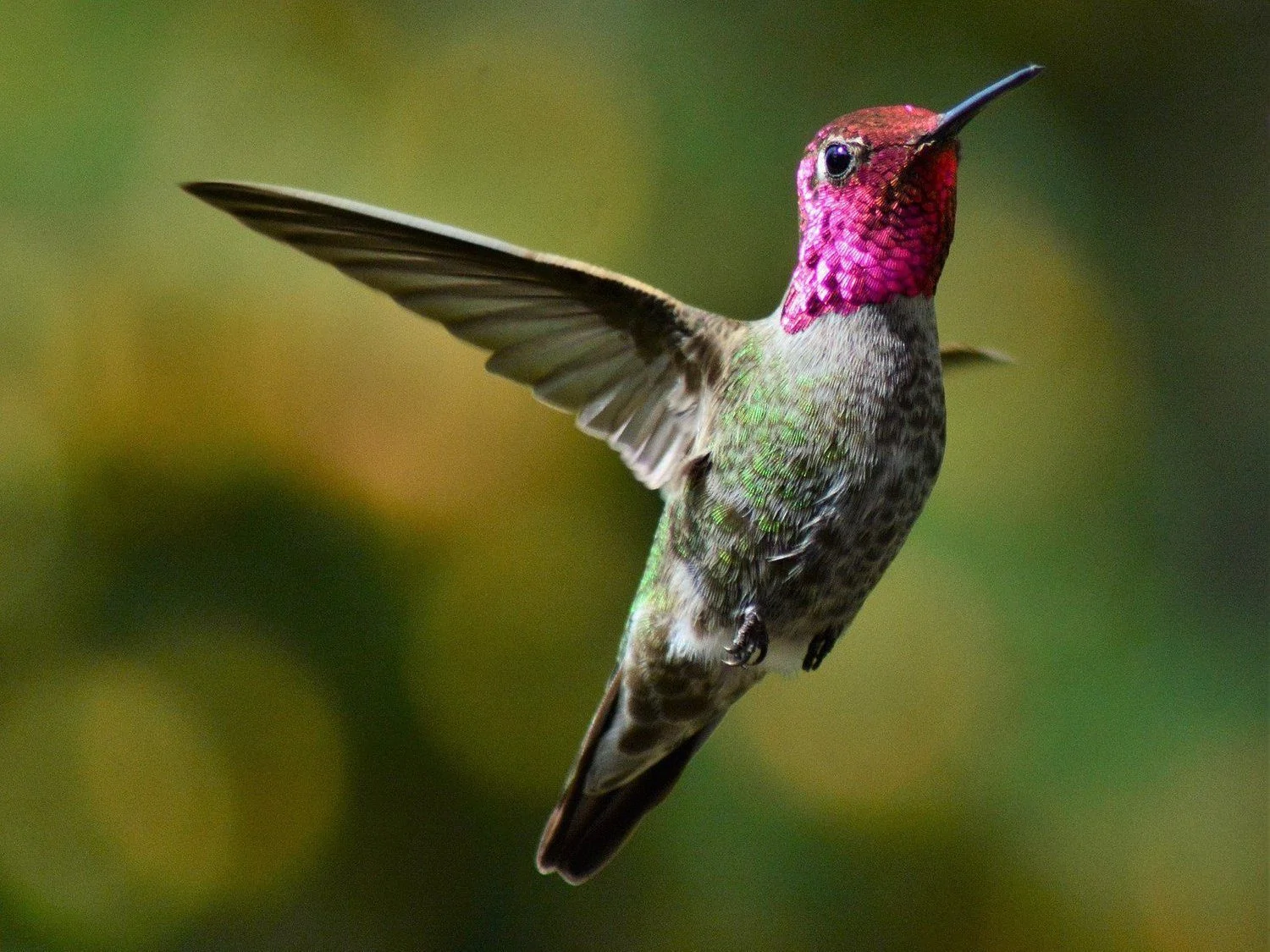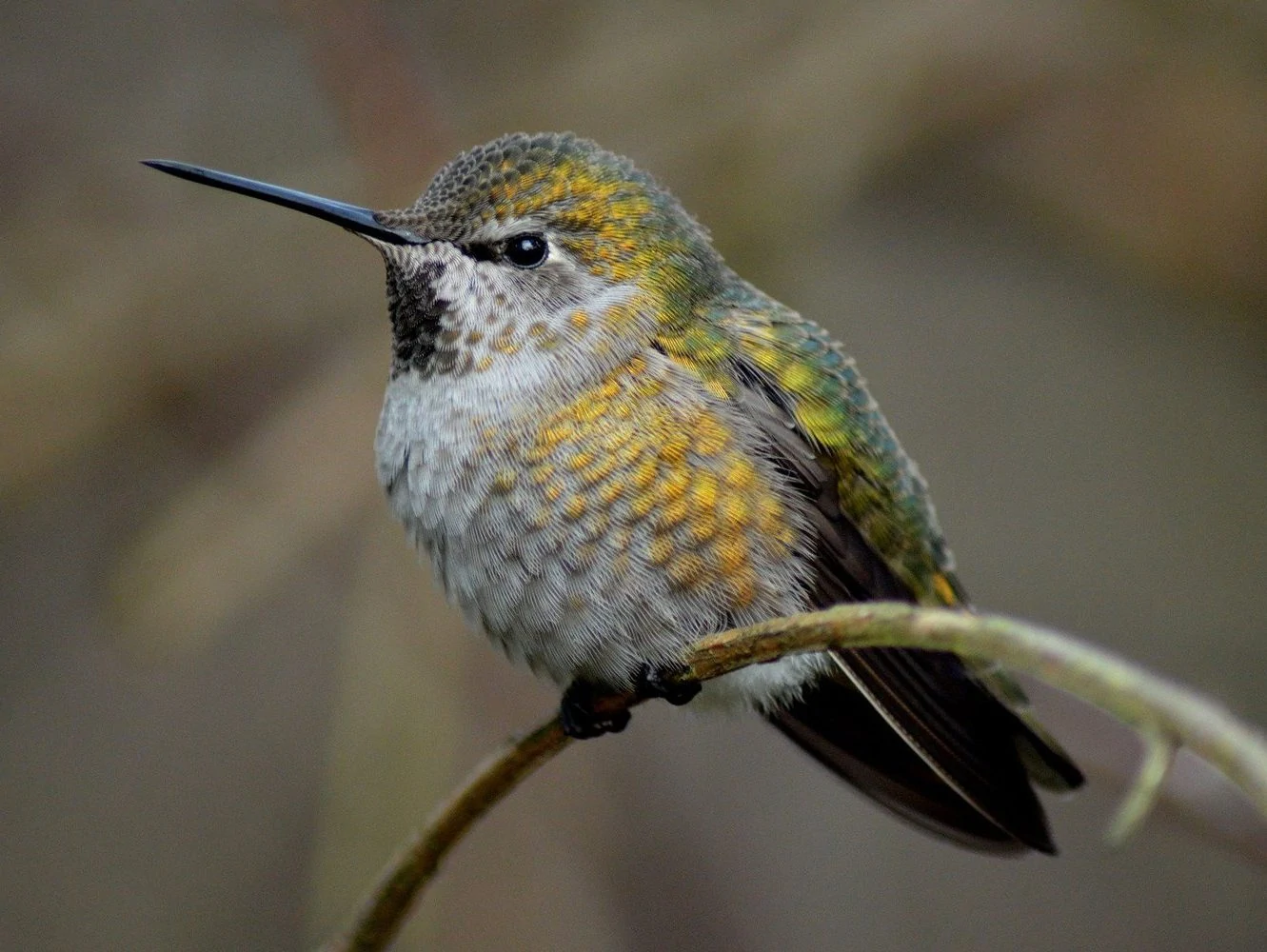 Anna's Hummingbirds are tiny birds that are primarily green and gray. The male's head and throat are iridescent reddish-pink. The female's throat is grayish with bits of red spotting.
Length: 3.9 in (10 cm)
Weight: 0.1-0.2 oz (3-6 g)
Wingspan: 4.7 in (12 cm)
Anna's Hummingbirds are the most common hummingbird along the Pacific Coast and they do not migrate, which is unusual for hummingbirds.
Range
Their range is from British Columbia to Baja California in both summer and winter. However, some birds may move from the far north of their range for winter.
Habitat And Diet
Habitats of Anna's hummingbirds are often backyards and parks with large colorful blooms and nectar feeders, but they are also found in scrub and savannah.
The diet of Anna's Hummingbirds includes nectar, tree sap, and small insects and spiders. Nectar sources are Eucalyptus, Nicotiana, Agave, Castilleja, Diplaucus, Ribes, Silena, Arctostaphylos, and nectar feeders.
Anna's Hummingbird Call Sounds:
Nests
Anna's Hummingbirds' nests are high up in trees at around 6 – 20 ft, and they often have 2-3 broods a year, and female hummingbirds do all of the work!
Fun Fact:
They make dramatic dive displays during courtship as the males climb up to 130 feet into the air before diving back to the ground with a burst of noise from their tail feathers.