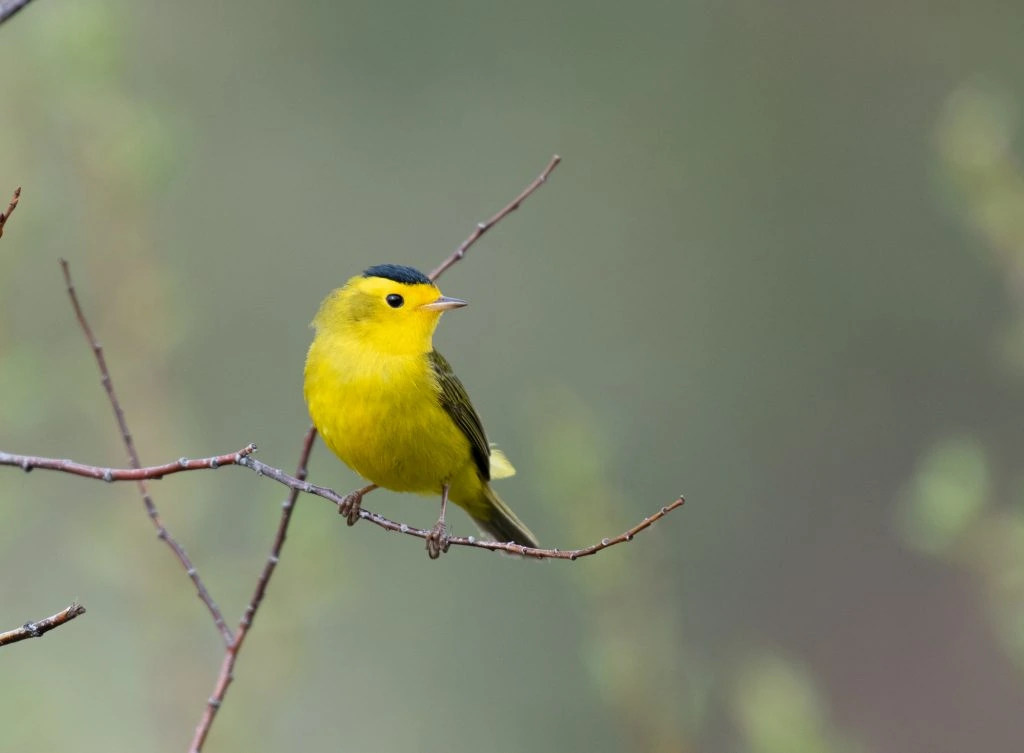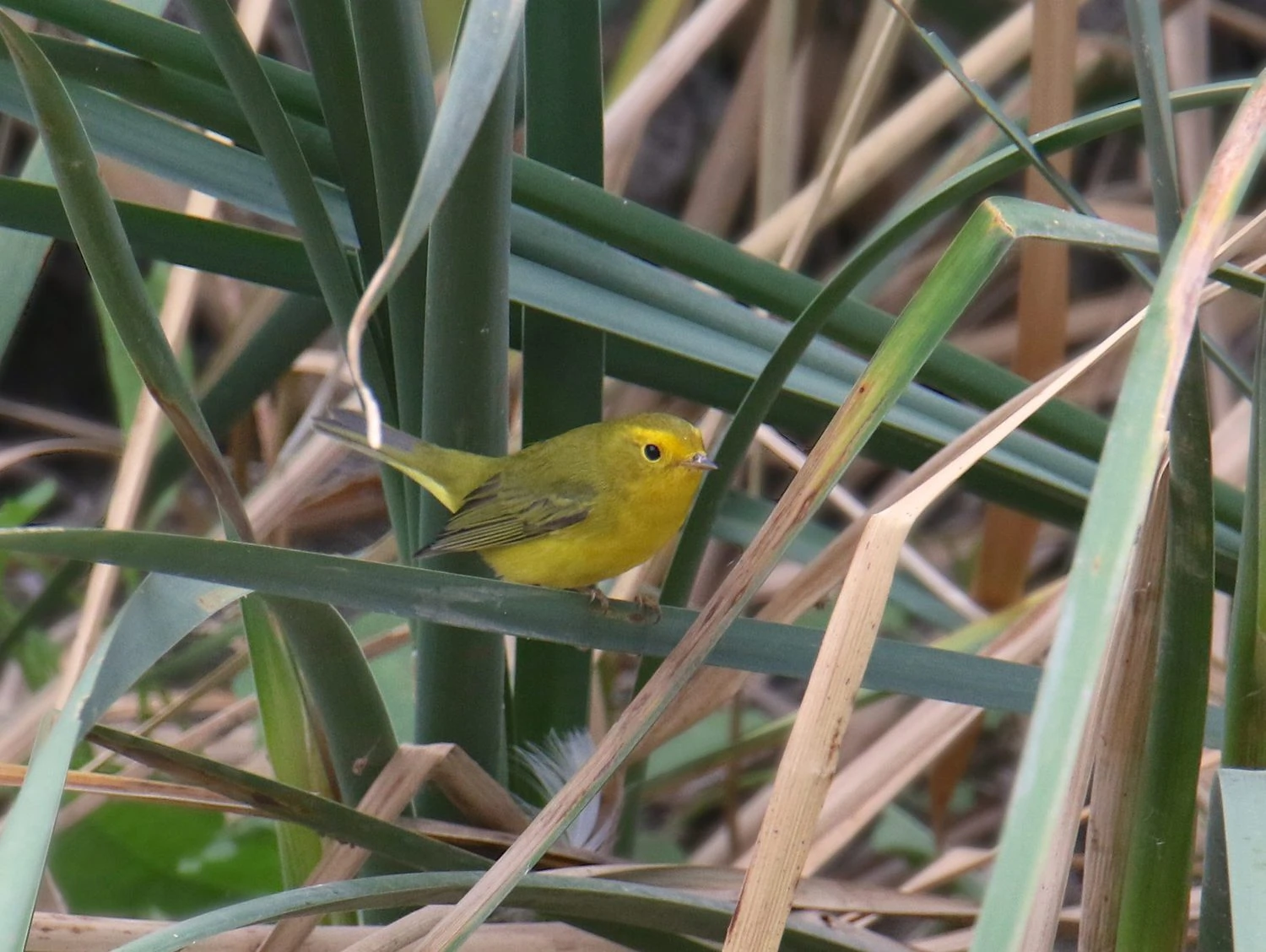 Wilson's Warblers are tiny round yellow warblers with a large black cap in males and a smaller black cap in females.
Cardellina pusilla
Length: 3.9-4.7 in (10-12 cm)
Weight: 0.2-0.3 oz (5-10 g)
Wingspan: 5.5-6.7 in (14-17 cm)
Range
Wilson's Warblers breed in Canada, Alaska, and northwestern US states but can also be seen across all US states during migration. They winter in Mexico and Central America.
Habitat And Diet
You can find Wilson's Warblers along streams in thickets and near forest edges foraging for insects and their larvae and spiders.
Wilson's Warblers Song:
Nests
Nests of Wilson's Warblers are well hidden on the ground near trees or shrubs and made from leaves and sedges for the base. Grass, bark, moss, and plant material are woven into a cup shape and lined with soft grass and animal hair.
They lay around five eggs which take about eleven days to hatch and an additional ten days for the young to leave the nest.
Attract Wilson's Warblers
Attract them to your backyard with native trees and shrubs, but they do not visit feeders.
Fun Fact:
Wilson's Warblers distract potential nest predators by pretending to have a broken wing and drawing the predator away before flying off.