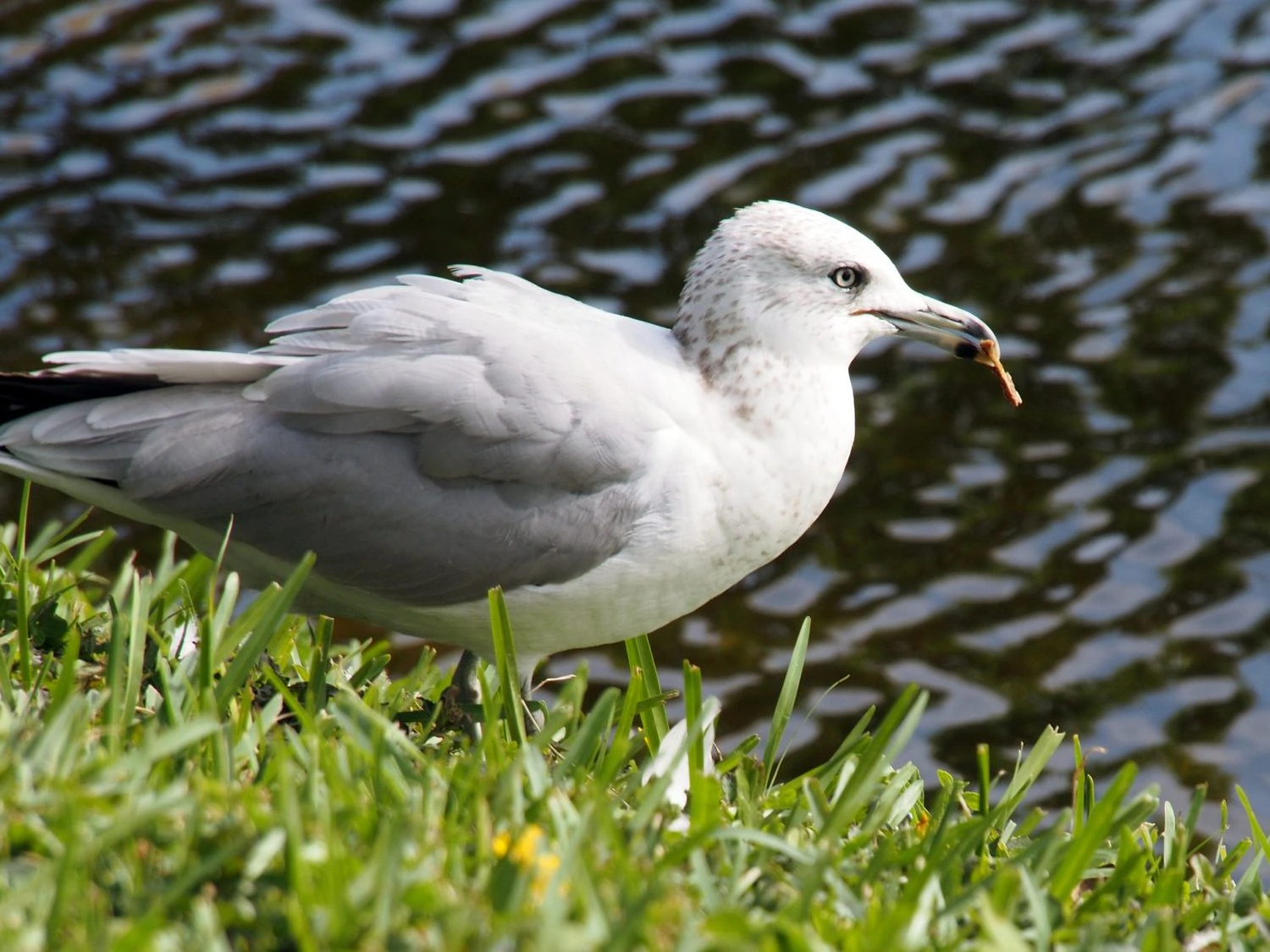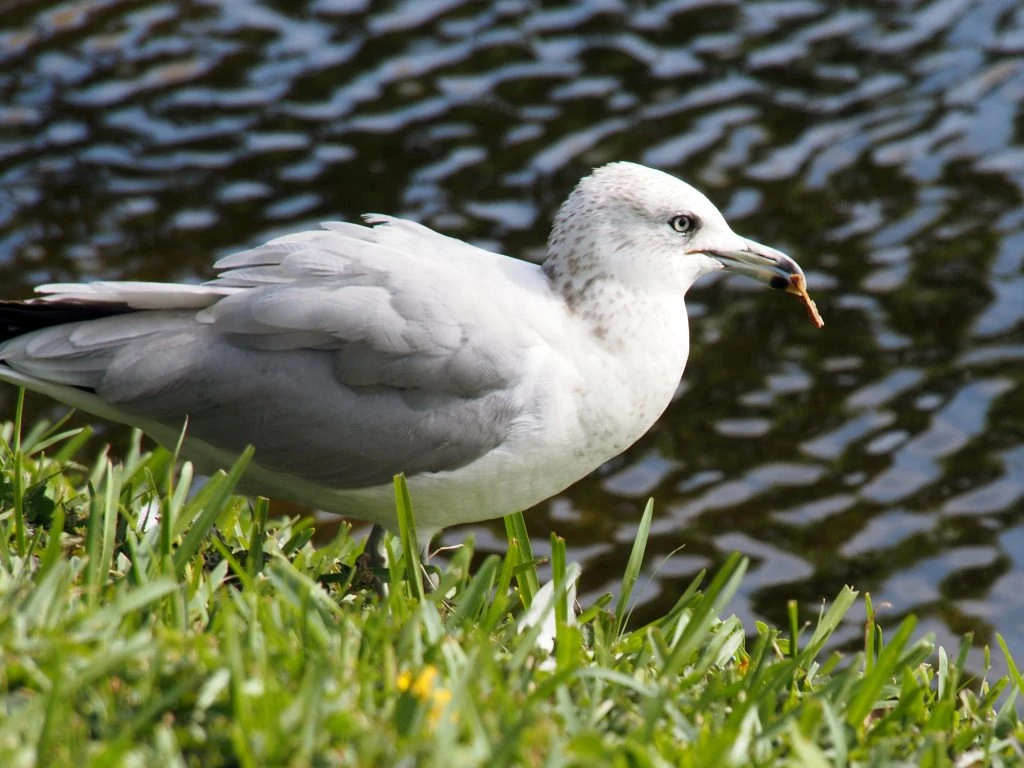 Ring-billed Gulls are medium-sized gulls that are easily identified because of their short, yellow bills with a black ring around them near the tip.
Breeding adults are generally white all-over except for their pale gray backs and wings with black tips and white spots. Their eyes are yellow, outlined with orange. They have yellow legs and feet. Males and females are similar.
The major differences between breeding and non-breeding adults are the light brown streaks on the heads and necks of non-breeding adults.
Juvenile Ring-billed Gulls are covered in brown streaks all over.
Larus delawarensis
Length: 18 – 19 in (46 – 48 cm)
Weight: 20.81 oz (590 g)
Wingspan: 47 – 48 in (119 – 122 cm)
Range
Ring-billed Gulls breed in Canada and northern and northwestern US states. They migrate for winter to southern US states, the Pacific Coast, and Mexico.
Habitat And Diet
You can find Ring-billed Gulls among many human developments – urban, suburban and agricultural areas. They also inhabit coastal waters, beaches, lakes, ponds, streams, estuaries, and mudflats. They are frequent visitors to parking lots, landfills, shopping malls, and reservoirs where they tend to group in large numbers.
Ring-billed Gulls Calls:
Nests
Nests of Ring-billed Gulls are built by both parents using twigs, sticks, grasses, mosses, in a scrape on the ground. Nests are usually near water, and part of the colony. The female lays two to four eggs that both parents incubate between three to four weeks.
Fun Fact:
Ring-billed Gulls are sometimes called "fast food gulls" because they often hang out near fast food restaurants and scavenge for food there.