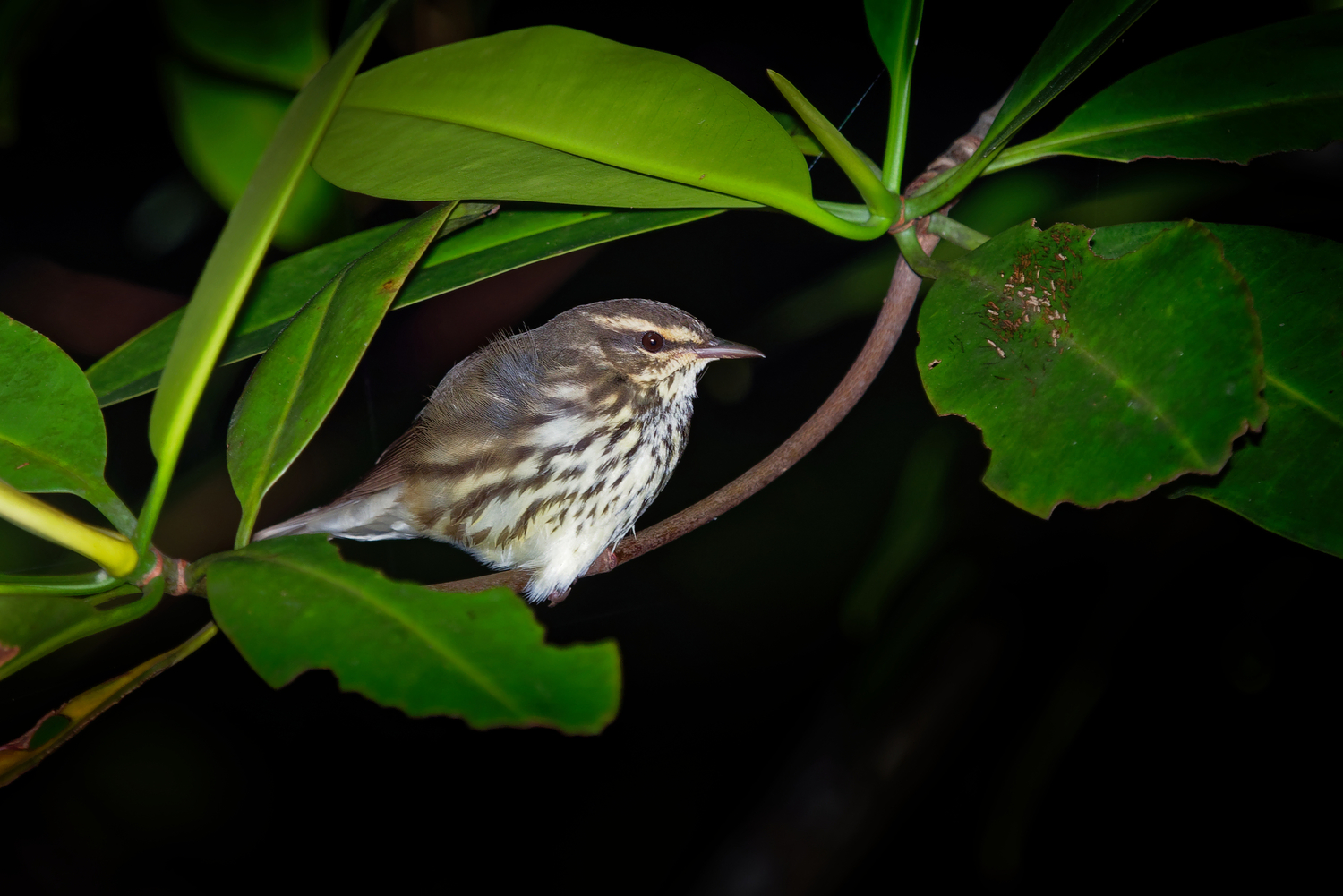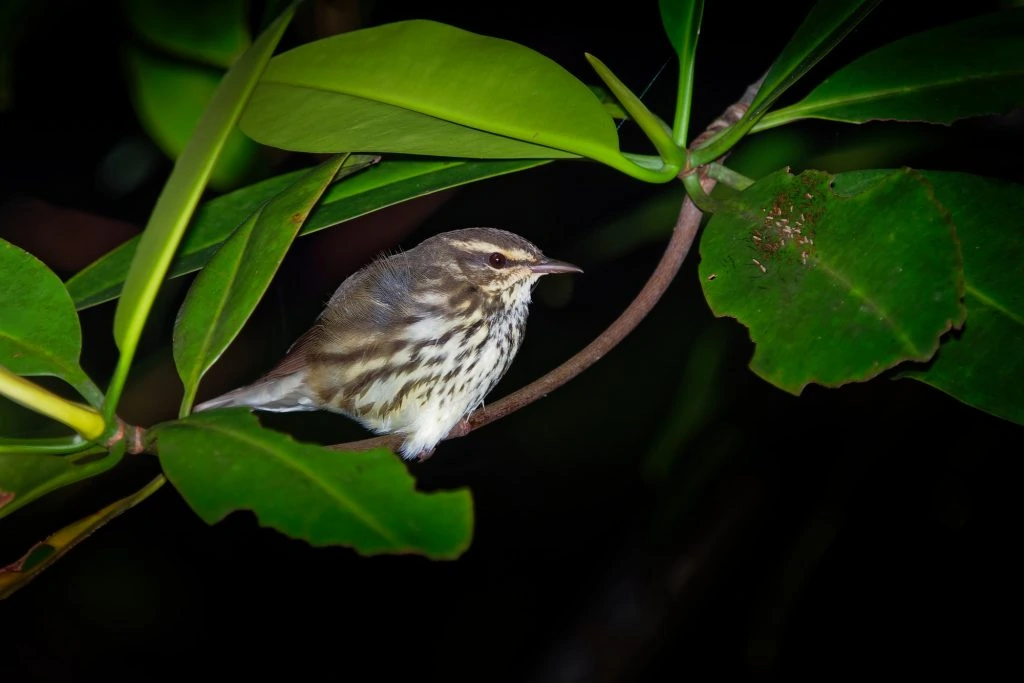 Northern Waterthrushes are large, thrush-like birds whose males and females bear similar traits. They both have brown heads with thick, white eyebrows, dark brown backs, and white bellies with dark, heavy streaking from their throats all the way to their rumps.
Parkesia noveboracensis
Length: 5.75 inches (15 cm)
Weight: 0.8 oz (23 g)
Wingspan: 8.75 inches (22 cm)
Range
Northern Waterthrushes breed in Canada, Alaska, and northeastern US states before migrating to Mexico, Central and South America, and the Caribbean. Some may remain all year in Central and South America.
Habitat And Diet
You can find Northern Waterthrushes in dark, woody swamps, thickets, and bogs. If there is any still or sluggish water in the forests, you'll probably find a Northern Waterthrush around it. In winter, in the tropics, you will usually find them among mangroves.
The Northern Waterthrushes are aquatic and terrestrial foragers. With their long legs, they are able to walk on shallow water in search of water beetles, mosquitoes, slugs, crustaceans, snails, and sometimes, small fish. They also eat caterpillars, moths, and ants, which they find under leaves.
Northern Waterthrushes' Song:
Nests
Nests of Northern Waterthrushes are usually located in hollows or crevices near water. They can be in a moss-covered stump or under a jutting bank, but the nests are usually hidden among ferns. Females build them from moss, twigs, pine needles, bark strips, and roots, where she lays three to six eggs. She alone incubates the eggs for about two weeks.
Fun Fact:
Northern Waterthrushes usually walk on the ground rather than hop. When walking, they bob their tails, making them appear out of balance.