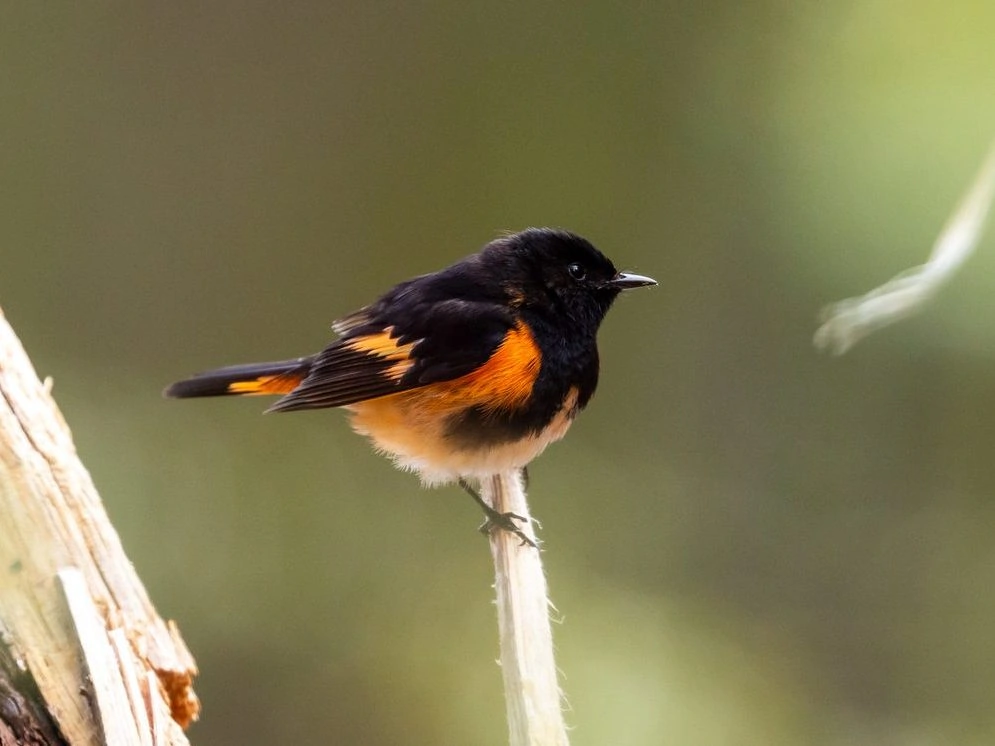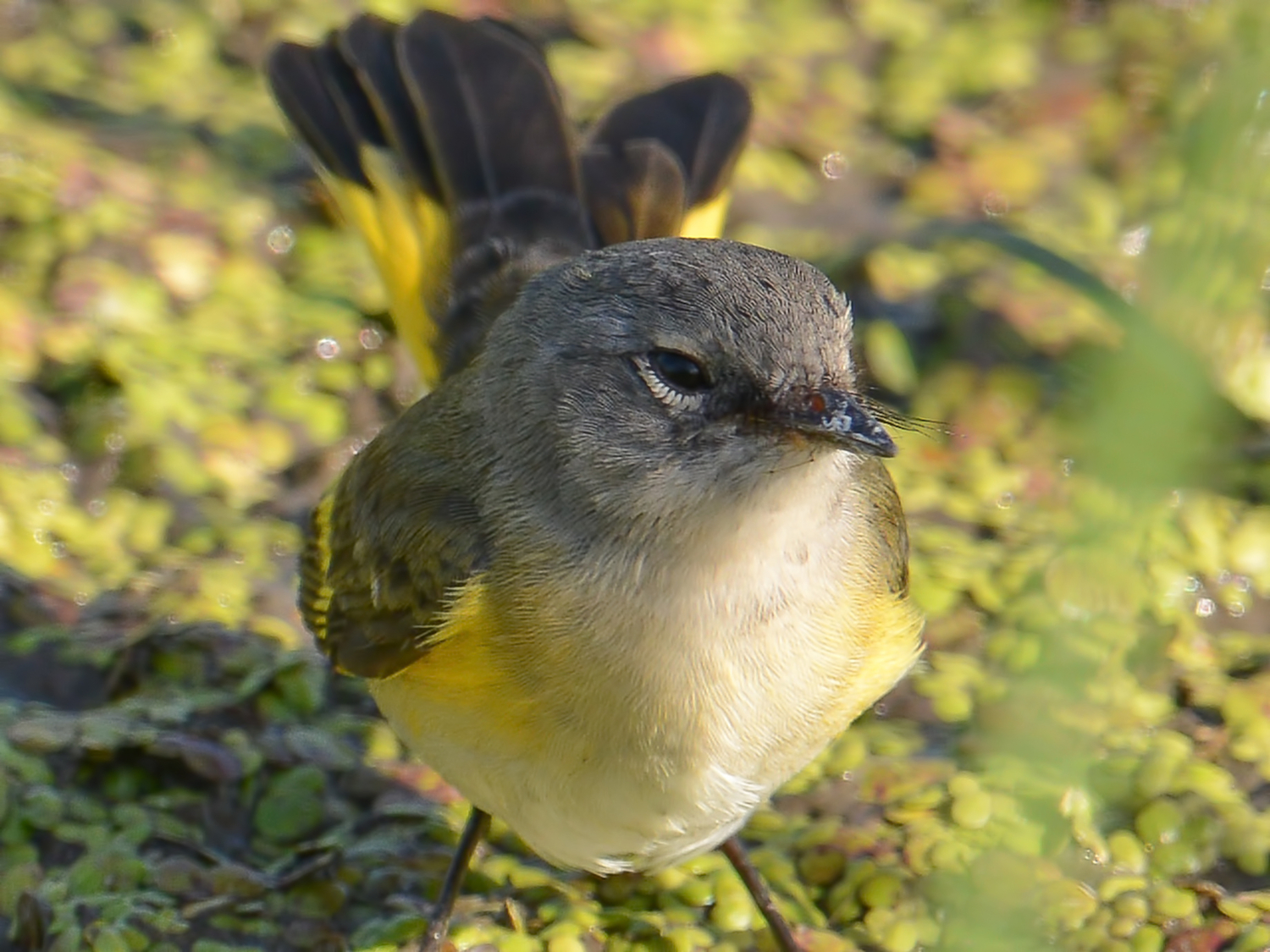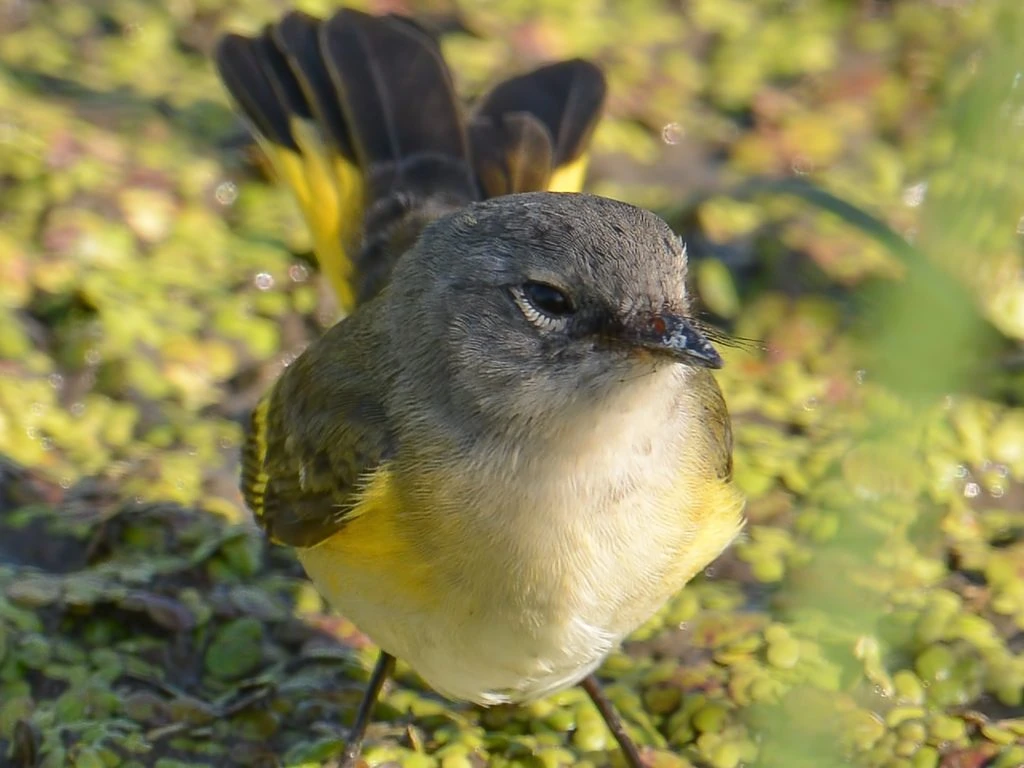 American Redstarts are mostly black with bright orange patches and a white belly. Females are olive-gray instead of black and have yellow patches.
Setophaga ruticilla
Length: 4.3-5.1 in (11-13 cm)
Weight: 0.2-0.3 oz (6-9 g)
Wingspan: 6.3-7.5 in (16-19 cm)
Range
American Redstarts breed in eastern US states and Canada and into northwestern US states. They may also be seen during migration in central and western US states.
Habitat And Diet
You can find American Redstarts in deciduous woodlands eating insects and also in backyards and thickets eating berries such as serviceberry and magnolia.
American Redstart song:
Their song drops in pitch at the end.
Nests
Nests of American Redstarts are close to the trunk in trees or large shrubs and are made from bark, grass, and other plant material. They lay up to five eggs which take just under two weeks to hatch and a week or two for the young to leave the nest.
Attract American Redstarts
Attract them to your backyard with berry plants such as magnolia and serviceberry.
Fun Fact:
Each American Redstart parent only feeds certain chicks rather than both feeding them all.